When you hear the word printer, you probably think of laser and ink-jet printers. But that is just one clarification and categorization. In reality, there are more than two types of printers. And if you need to buy a new printer, it will be best that you learn them, and then make an educated decision which type of printer you need to buy. To help you make that decision, we will explain these types with main features.
Introduce to Main Printer Types
1. Inkjet Printers
The first and standard type is the inkjet printer. These are a bit outdated, but they are still in usage nowadays. The reason is they are reasonably priced. The biggest advantage is that they are best at blending different colors smoothly. Yes, laser printers are faster and quitter, but inkjet printers offer the best photo and image quality.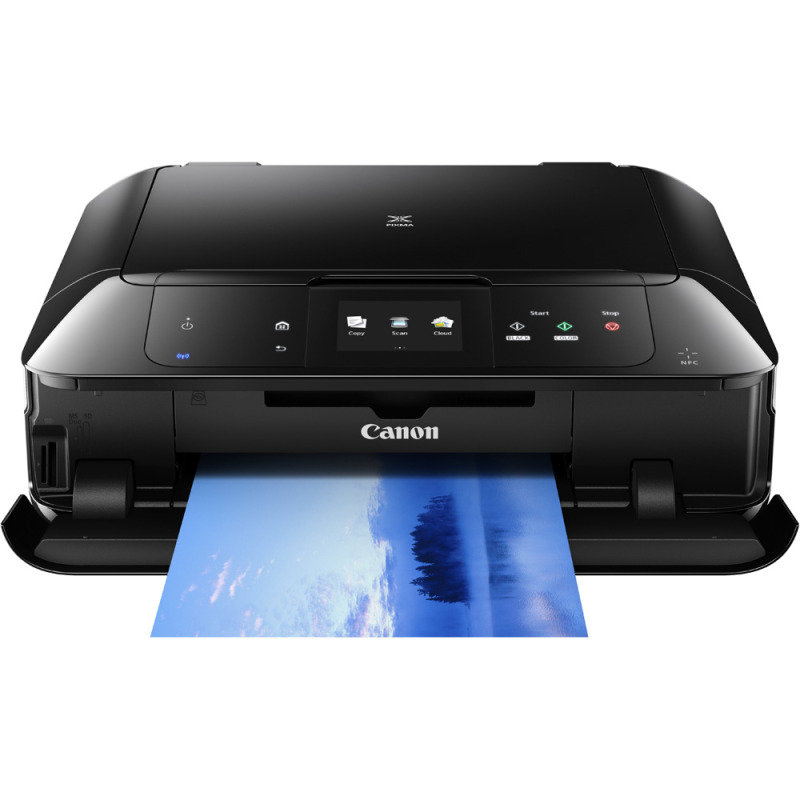 Another reason why should you opt for an inkjet printer is versatility. Unlike other types of printers, inkjet can print on a wide variety of media. For example, you can print on specially designed canvas. And you can print different format papers, from banner-size to everything else.
But what you get in versatility, you lose in speed. The average output speed is relatively average or slow when compared to laser printers. You also want to pay attention to the number of cartridges and how they work. Avoid tricolor cartridges in one package, as you have to replace all three once one depletes. You want separate cartridges for efficient deal.
---
2. Laser Printers
Home users can get away with inkjet printer. However, when you are working in an office, you want speed, and the laser printer delivers just that. They also offer text quality over inkjet printers, which is essential for office use.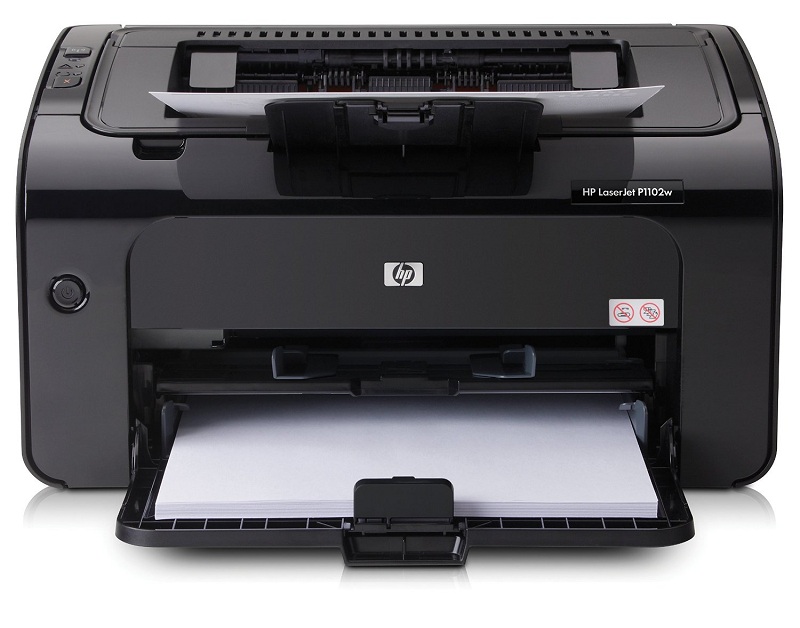 Laser printers mainly use light, photosensitive drums or photoreceptor belts to work. The light source emitted from the laser shaft draws the picture onto a rotating drum or photoreceptor belt. The laser will check the page line by line during printing. Four sub-types of laser printers are including monochrome, strong ink, single coloring, and four coloring. The widely accepted method of writing is black and white lasers, which provide black content.The users who just print pictures from time to time, use the color laser printer mostly.
Usually, the use of laser printers is for multitudinous printing, so the price of per page is cheaper than inkjet printers. Of course, their shortcomings are also obvious, that is, they are restricted in various media, and their warm-up time is very long. In addition, tone leakage may be confusing to clear up.
---
3. LED Printers
Very similar to the laser type, LED printers,which is still to use toner, and the rotating drum to work with, are different only in the source of light. They source light from an LED array.
This means they work in a different way, which is drawing images into one entire line each time. With fewer moving parts, some people find the laser printers not so reliable as the LED printers. Another advantage of LED printers is their size and weight. The small and light features make it more suitable for small offices.
---
4. Snapshot Printers
With the rise of photos and posters, we've seen a demand for specifically designed printers. And that is how the snapshot printer was born. Designed only for image and photo printing, the Snapshot printer is great for families that have a lot of photos to share, or for companies printing posters.
The main advantage of snapshot printers is they are compact and boxy, so you can fit them anywhere you like. They are two times smaller than inkjet printers, for example. Some even come with battery options, making them as mobile as they can be.
Photo printers can function without a PC connection. To do that, they have LCD screen where you can view, preview, and select photos for printing. The screen size varies from model to model, but a good rule of thumb is that the higher the price – the bigger the screen. And the biggest advantage is that you can print a photo in just a matter of seconds. There is no need for editing options, although high end models allow drawing on image, print layouts, and adding captions.
---
5. Multifunctional Printers
Last, but not least option on the market is the multifunctional printer. You can even classify this printer as a subcategory. Inkjet and laser printers can both be multifunctional. But because of the high demand for these printers lately, they deserve a different paragraph.
When multifunctional printers first hit the market, they were expensive. But lately, you can find them for as low as $100, which is great. Of course, the cheaper models are inkjet printers.
Multifunctional lasers are designed for people who need more than just printer. They can also scan images, eliminating the need for two devices in the office. Because they offer more functions, they are also bigger in size. You can create digital images of old photos, scan documents for digital signing, and much more.
---
Efficient and Effective PDF Solution
The best way to prepare a document for printing is to convert it to PDF file. PDF files are easiest for printing, and there are a lot of reasons why. But without going into that discussion, we would like to introduce you a great PDF solution that can help you prepare your documents for printing, but also manage your PDF files after scanning them. That product in question is PDFelement. Here are some of the main features: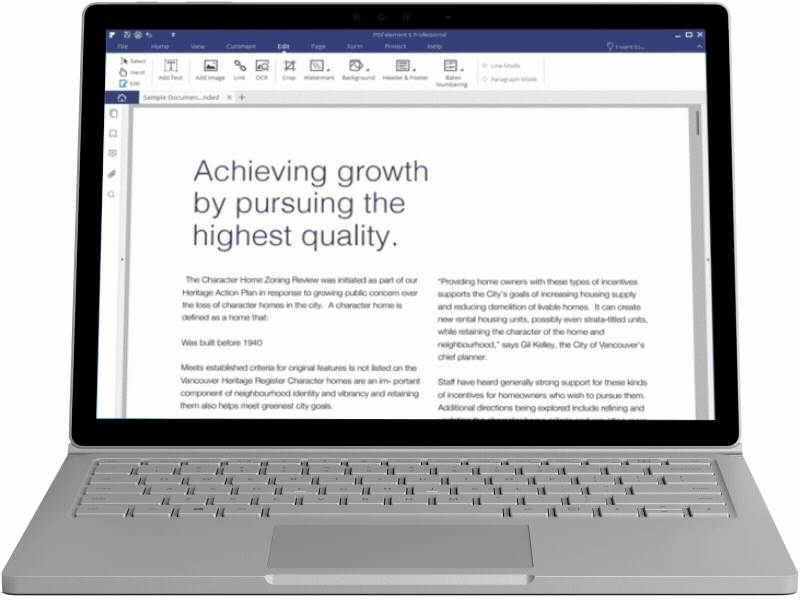 You can convert any document into PDF file and vice versa.
Built-in multilingual OCR easily turn scanned PDFs into searchable and editable files.
A wide range of editing tools you can use to make your PDFs look as professional as ever.
Protect your documents with password, encryption, or even redaction tool for removing sensitive data.
Create a one of a kind personal digital signature that you can use to electronically sign documents
---