There are a lot of PDF editors out there that are capable of doing variety of tasks. One of the most popular PDF editors is the Xodo PDF reader & editor for Windows 10/8/7. The good thing is that it is free to use but there are some notable disadvantages. It may not be as good as some other top free PDF editors when it comes to delivery.
The Best Xodo PDF Reader & Annotator Alternative
If you are looking for a top alternative of Xodo PDF viewer & editor, PDFelement will be your best bet. It is a top class PDF editor that can do all kinds of functions with ease.
When compared to the industry benchmark Adobe Acrobat, PDFelement presents a very good value for money because it is cheaper and can do just everything Adobe can do. PDFelement includes the features of easy editing compared to editing in Microsoft word documents, creating and converting PDFs to and from other file formats like excel, HTML and PowerPoint. Other features include creating and combining PDFs, creating fillable PDF forms as well as application of digital signatures on documents.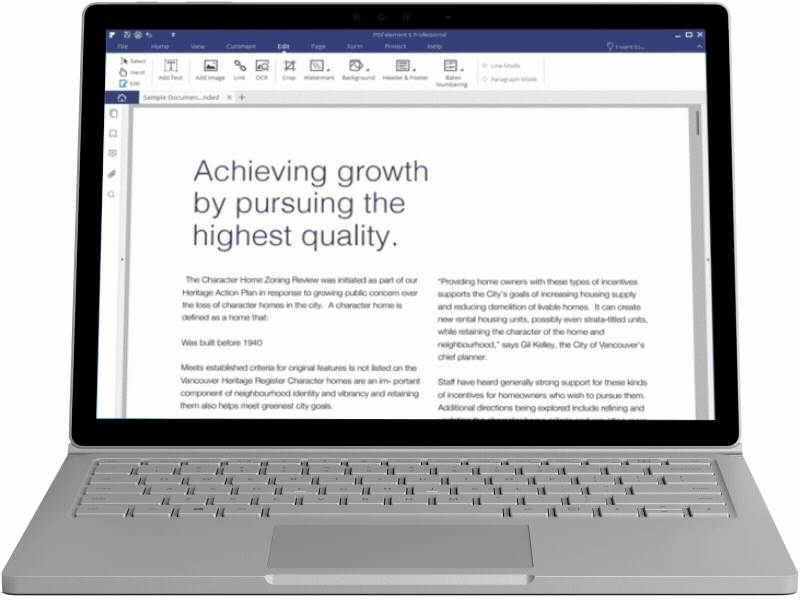 When compared with Xodo PDF viewer & editor, PDFelement comes out on top and the reason is not far-fetched. In the first place, PDFelement gives you a better control of your PDF documents, which means you can edit in a smarter way better than the Xodo editor. PDFelement is equipped with industry standard OCR technology which allows you to edit scanned PDF documents in Windows. The addition of this technology makes the difference and this is why PDFelement is more than a capable alternative for the Xodo reader.
Secondly, PDFelement can protect PDF files with powerful password encryption. This will keep your files safe at all times and prevent the unauthorized access of functions like edit, print, view and others. All these extra features combine to make PDFelement the best PDF editor for Windows so there is no need to download Xodo PDF editor.
---
How to Easily Edit and Read PDF Files
Editing PDF files using PDFelement is very easy and quicker than most other editors. Whether you are editing text or images, the process is simple and done in a few steps as seen below.
How to Edit PDF
Step 1: Open the PDF File
You have to first install the software on your computer and the click on "Open File" to upload the PDF file you are looking to edit.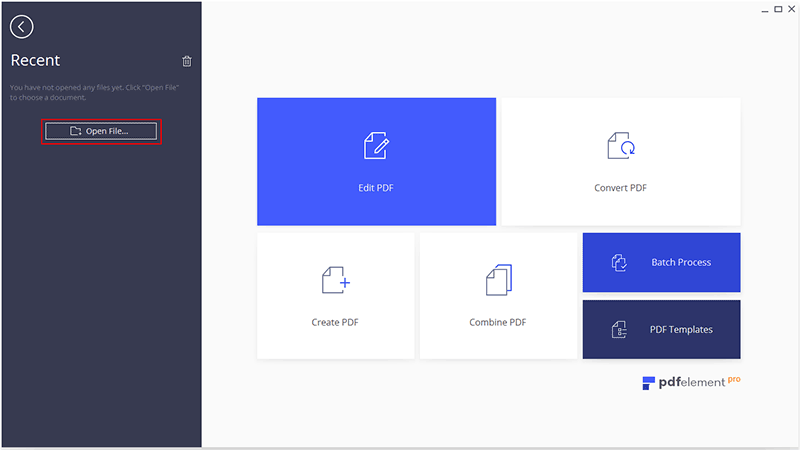 Step 2: Edit Text
Enter the editing mode by clicking on "Edit" button on the top-left corner. At this point you can then delete, insert and change text using the Paragraph or Line mode. While still in the editing mode, you can format your text to suit your style. You can change color, fonts, align text, adjust spacing and more.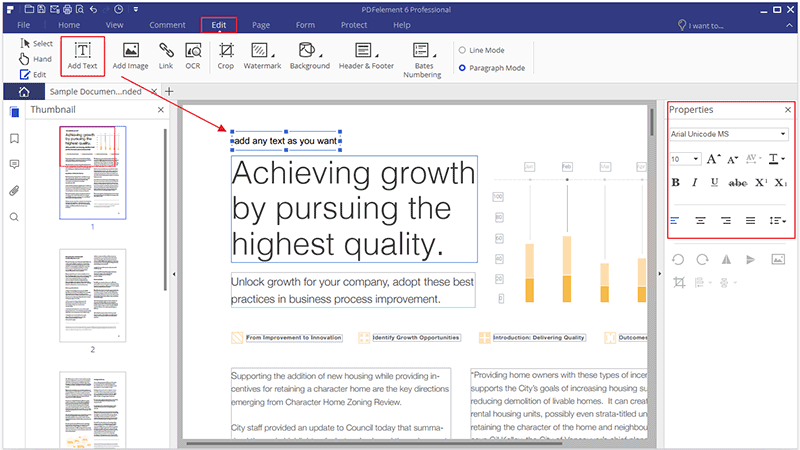 How to Edit Images
Instead of Xodo PDF editor download, you can free download PDFelement to edit images as well.
Step 1: Add Images
After opeing a PDF file in PDFelement, click the "Edit" menu and choose "Add Image" button to browse an image on your computer to add in the PDF file.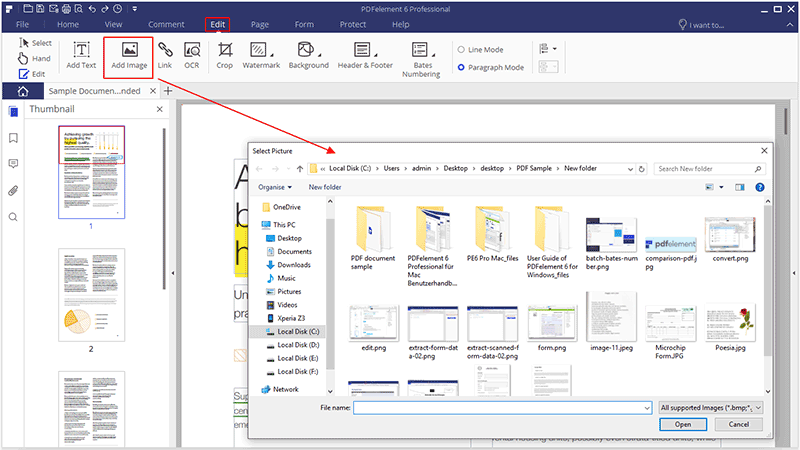 Step 2: Edit Images
If your PDF file already has images, please click on "Edit" button on the top-left corner to enter the editing mode. Right-click on an image to adjust size, rotate, turnover, replace and crop, etc.
How to Read PDF Files
You can read PDF files on other platforms like kindle and iBooks. The most important thing here is to convert them to compatible formats. To read on Kindle, do the following:
Step 1: Add PDF file
On the Home window, simply click on the "Open File" button to browse for the file you want to read, or you can also drag and drop the PDF file you want to convert into the main window.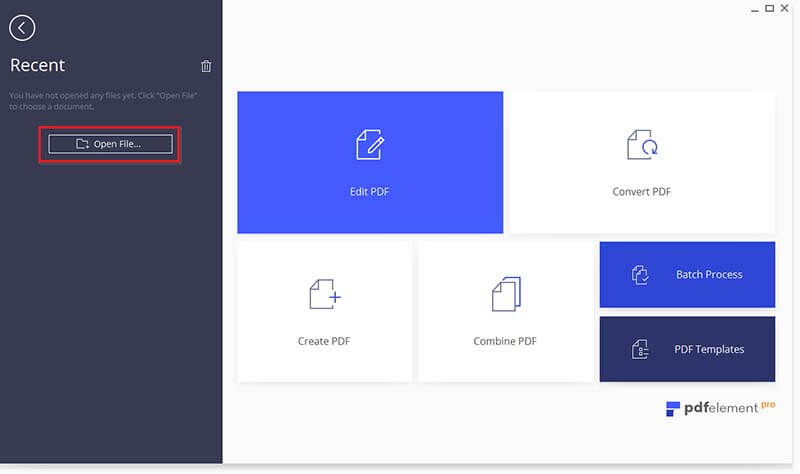 Step 2: Convert to Other Formats
You can do this by clicking on "Home" then "To Word" or any other format to convert instantly. Then click on "Convert" and with this you can read your PDF files successfully.