There are many other situations where printing on the go may become necessary. Even worse, most of these situations usually seem to happen when no other printing options exist. Compact computer printers, compact printers for laptops and mobile compact printers were created for those exact circumstances. These are usually smaller versions of desktop printers without the 40 or 50-plus per minute printing speeds we are accustomed to at the office. Still, they can come in handy on the road, especially if no other printing options exist. In today's post, we have 5 compact printer reviews that you can choose one to produce quality printouts on the road.
Best 5 Compact All in One Printers to Buy
1. HP OfficeJet 150
It is hard to imagine that you can fit scanning, printing, and copying into a backpack, until you meet the OfficeJet 150. Weighing in at a paltry 6 pounds, this printer combines all those features with a powerful structure and Bluetooth for the best mobile experience. The HP OfficeJet 150 allows you to scan documents even without a PC or smartphone and straight to your memory card or USB storage device.
When fully charged, this portable printer enables you to print or scan up to 500 pages at 600 dpi, which makes it stand out in its class. So you can scan professional-looking receipts, reports, and many other documents on the go without worrying about getting back to the office, all for $299.95 on Amazon.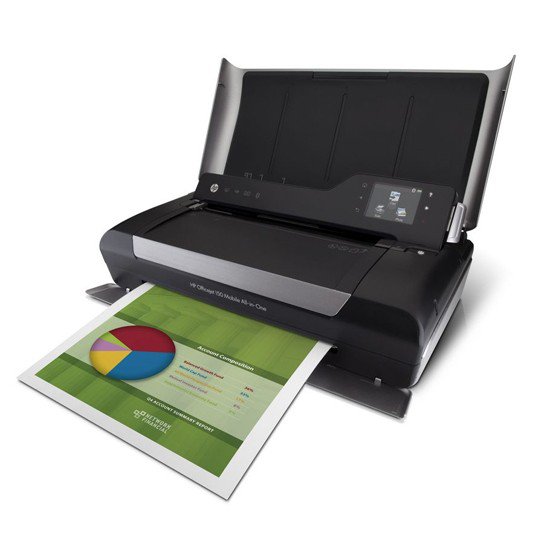 ---
2. Canon BJC-85 Portable Color Printer
The Canon BJC-85 is an excellent option as one of the best compact portable printers who often need to print in areas without AC power outlets. It has a long battery life and even comes with an optional battery pack for even longer use. Even without the extended battery, you can still power it up by connecting it to one of your laptop's USB ports.
It is capable of printing speeds of up to 5 ppm – which is considerably slow – but produces high-quality printouts for a mobile color printer. It even prints wirelessly via infrared, which gives you additional printing options.
The 3-pound Canon BJC-85 is fairly priced at $236.10 on Amazon.
---
3. Brother PocketJet 7 PJ723
Nothing comes close to the PocketJet 7 PJ723 in terms of portability. This small compact printer fits right into your pockets and even fits better in your pockets than some tablets. It is also the lightest one to carry around at only 1.34 pounds without the accessories. The PocketJet 7 PJ723 also lasts the longest on a single charge, which allows you to print up to 600 pages.
Those looking for color printing, however, won't find any help here. The PocketJet 7 PJ723 only prints low-resolution documents in black and white. It also requires you to get special printing papers for use. If you can live with these, then the PocketJet 7 PJ723 will be the perfect printing companion for you on the road.
You can get the PocketJet 7 PJ723 for about $340 at most outlets, with prices for the special paper starting from $90.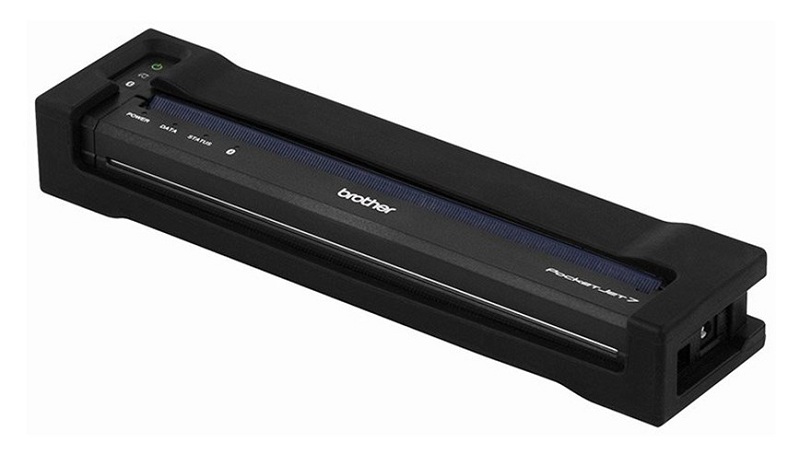 ---
4. Epson WorkForce 100
At just 3.5 pounds, the Epson WorkForce 100 is one of the lightest mobile printers on the market. It comes with a decent built-in battery that enables users to print up to 100 pages on a single charge, which is not that bad for a printer of its quality and size. It also produces some good-looking printouts for a portable printer and incorporates tons of connectivity options to ensure users stay truly mobile when using it.
And apart from the slow printing speed, the Epson WorkForce 100 is an all-round winner in terms of mobile printing. It is easy to maintain and ink prices won't cost you much, which is great for long –term use and cost efficiency. You can get it for about $195.99 on Amazon and other online retailers.
---
5. Canon PIXMA iP100
The PIXMA iP100 is the ultimate solution for professional photographers and other heavy-duty users looking for high-quality printouts on the go. Its printing system is capable of producing remarkable color printouts, which can be perfect for professional business cards, photos, and presentations. Its superior printing capabilities don't slow it down either, and it is capable of churning out 14 ppm in color or 20 ppm in black ink.
You can the PIXMA iP100 for about $251 on most online retail stores, including Amazon and eBay.
---
Ultimate Solution for Working with PDF
PDFelement is a multiplatform PDF tool that is perfect for mobile printing tasks. This nifty application allows you edit text and images on PDF files, modify pages or documents, and print them on any portable printer without the need for additional software applications.
PDFelement is perfect for PDF conversion, compression, and creation and can work with different Office documents, image files, e-book file extension, HTML pages, and a wide variety of file types. Plus, with OCR, you can edit any documents that you scan on a mobile printer, even on your iOS mobile device.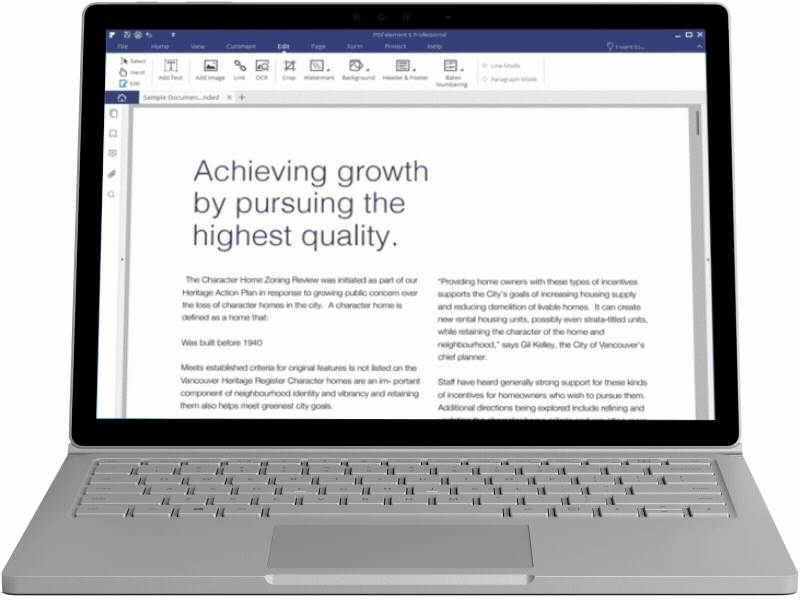 You can add annotations, bookmarks, watermarks, passwords, redactions, Bates numbers, stamps, and other editing features before printing documents on the go. You can also create and fill forms and perform most of the functions on PDFelement in batch, helping you save time. PDFelement also connects to the cloud, allowing to stay truly mobile when working with your portable printer.