Did you recently install new operating systems on your Windows laptop or Mac and can't open PDF files? There might be different reasons that cause the issue such as the PDF reader is not working problem or newly installed OS is having a problem with the software. Here we provide several efficient ways about how to open PDF file with PDFelement.
PDFelement is one of the best PDF editors which should be present on every Windows computer, because it is the complete solution to every PDF related problems. Apart from providing professional features like PDF editing, converting or form filling, it also provides a great way to read, annotate or open the PDF files. If you have a form in the PDF format, you can not only open the file but can also complete the form and digitally sign the documents using built-in option in PDFelement.
---
Different Ways to Open PDF in PDFelement
With the user-friendly interface, PDFelement supports several different ways for you to open a PDF document in your computer easily and quickly. Let's try now.
1. Open PDF with Drag and Drop
Launch PDFelement on your computer, you can select a PDF document in your folder, then drag and drop it in the program interface. This PDF document will be opened in PDFelement automatically.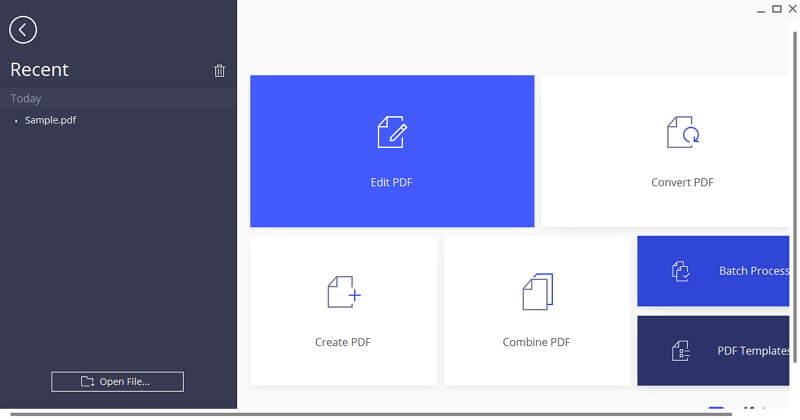 2. Open PDF with "Open File" Button
You can also open the recent PDF files as they will be shown on the right side of the screen. If it does not have the required file, click on the "Open File" button in the left pane to browse and select a PDF file to open.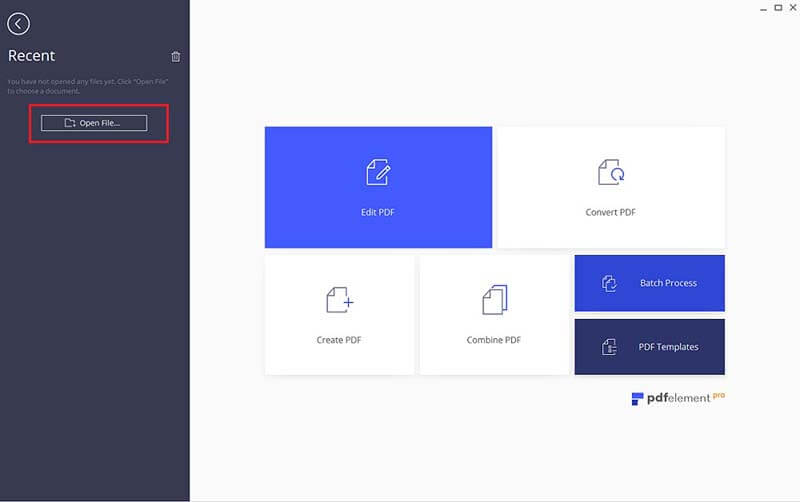 3. Open PDF with "File" Button
This is the old school method of opening PDF files in Windows, click on the "File" button in the top bar and hit on "Open". Now, "Browse" for particular PDF file and hit the "Open" button on the next window.
4. Set PDFelement as the Default PDF Owner
Right-click a PDF document in your folder, and choose "Open With", then select the option of "Choose default program". In the new dialog window, please select PDFelement, and check the option of "Always use the selected program to open this kind of file". After setting this, PDFelement will be the default owner of PDF documents in your computer. When you double-click a PDF file, it will be opened in PDFelement directly.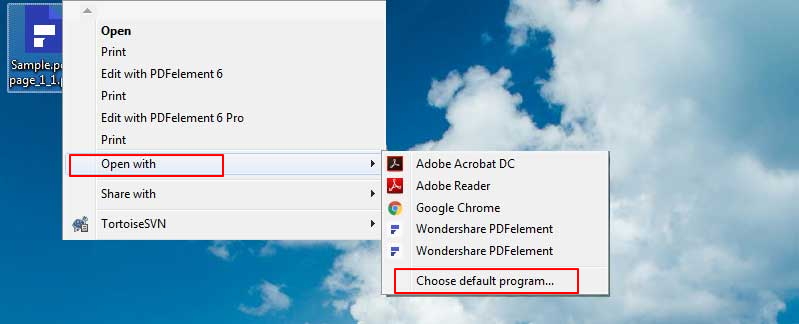 For the ease of users, PDFelement provide different ways to open the PDF files and PDF attachments and you can also highlight some text while reading the PDF file or can add a comment at the particular place in the PDF file. From amazing stamps to different objects, you can annotate the PDF files in any possible way. Similarly, there is a button to zoom in the text of particular line and you can mark thing using a pen option in the PDFelement.
---
How to Open PDF in Adobe
Adobe Reader is one of the most commonly used PDF reader, follow the steps below to use Adobe to open PDF files.
1. Install Adobe
Go to the Adobe Acrobat Reader DC website to download and install the program on your computer.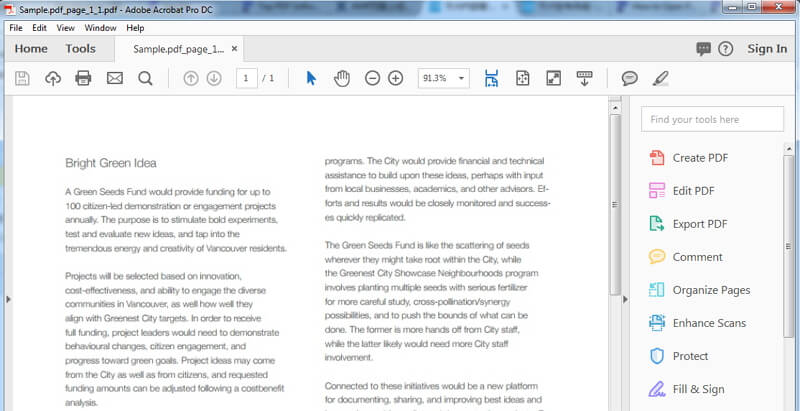 2. Set Adobe as the Default PDF Opener
You can follow the above same method to choose Adobe Acrobat Reader DC as the default PDF opening program.
---
Other Methods to Open PDF Files
Besides the above methods to install a PDF program to open PDF files, there are still many other solutions to open PDF documents on Windows.
1. Open PDF in Chrome
Not only Chrome, but other browsers also support to open PDF documents. So please check here to know the steps to open PDF in browsers.
2. Open PDF in Paint
You can also open PDF documents in the Windows built-in Paint tool, check for more details.
3. Open PDF in Indesign
If you are wondering how to convert a PDF file to Indesign, then here is your solution.
Tips: Why do I Cannot Open PDF Files
If you are unable to open PDF files on Windows, then you can update or reinstall the program you use to open PDF documents. And follow the above solutions to open PDF files again to try again.
---