How to Fix When QuickBooks Not Opening
What will happen when you try launching your QuickBooks software, and it won't open or start? You have to fix it, right? There is no other way, and this article is going to discuss in details how you can fix "my quickbooks wont open" problem. Several problems can stop your QuickBooks from opening or starting. Sometimes, just rebooting your computer will solve the problem. Other times, you need to go a bit further; and that's what this article will outline.
Use the QuickBooks Install (QBInstall) Diagnostic Tool
To use this method, you have to download and install the QBInstall diagnostic tools first then you proceed to fix the Quickbooks will not open issue as outlined below.
After downloading the tool, save it to the desktop.
Close all running programs and launch the QBInstall tool.
It usually takes up to 20 minutes or less if you have a fast internet speed.
After running the tool, make sure all the components have been appropriately updated then proceed to restart your computer.
If that didn't work, then follow the instructions below.
---
Rename the QBWUSER.ini file
However, you should know that renaming the file will delete the list of all previously opened files. So, you have to re-open your company's file manually.
How to rename the QBWUSER.ini file
Open the folder that contains the QBWUSER.ini file and if you can't find it, try enabling the hidden files and folders by:

Enter location then select "user" and input your username.
Click on AppData then go to local then Intuit and the QuickBooks and input the year.

Once you have found the QBWUSER.ini file, right click on it and choose rename.
When renaming, add "old" at the end of the file. For example, QBWUSER.ini.old.
If the program opens after that, then you proceed to open your company file.
Note if your company's file won't open, copy the file to a new folder and try opening it. If it opens in the new folder, then the problem is from a damaged folder. If it doesn't, then the problem might be with the file instead. In that case, you should try restoring a previous back up of the file.
Then if after all that and it still won't open, then the problem lies in the QuickBooks installation. You will have to uninstall the old QuickBooks and reinstall another QuickBooks.
---
Best Alternatives to QuickBooks: FreshBooks
If your Quickbooks wont open as normally, you can look for the best alternative. FreshBooks is one of the best alternatives to get the services provided by QuickBooks at an affordable price. As QuickBooks dominates the market of accounting software, its prices for the services offered are high. FreshBooks also come equipped with top of the notch features and specially created with small business in mind. It allows you to carry out all your accounting transactions from the same platform. It is straightforward to use and has one of the best cloud storage system.
Try Freshbooks for Free >>>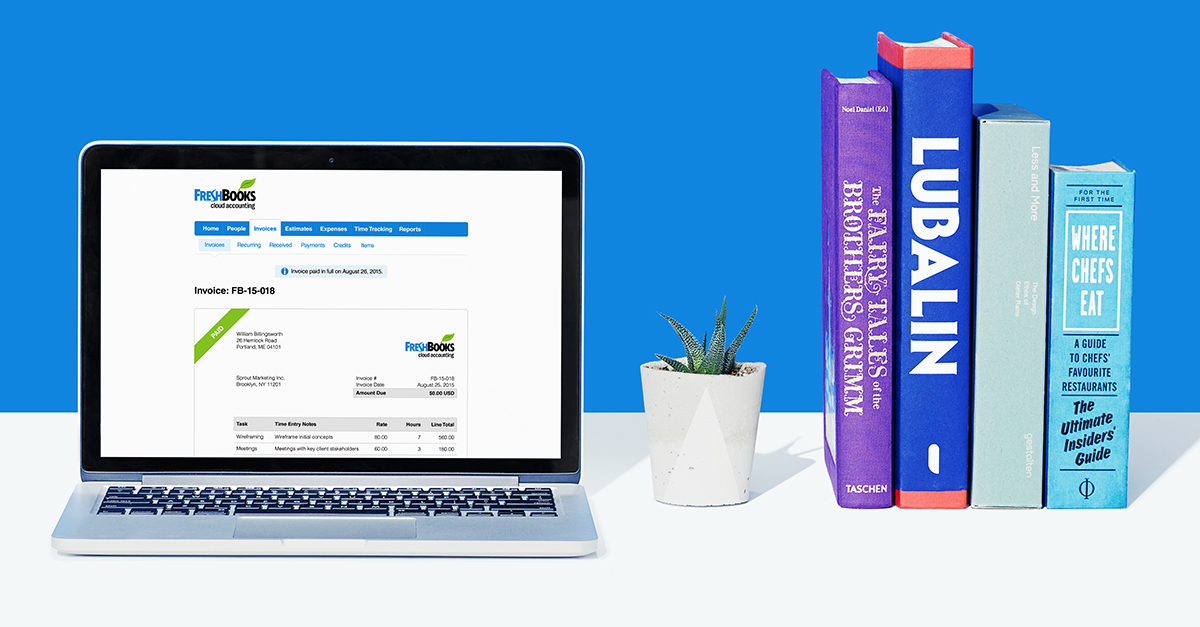 Free Download or Buy PDFelement right now!
Free Download or Buy PDFelement right now!
Buy PDFelement right now!
Buy PDFelement right now!
Up to 18% OFF: Choose the right plan for you and your team.
18% OFF
PDFelement for Individuals
Edit, print, convert, eSign, and protect PDFs on Windows PC or Mac.
12% OFF
PDFelement for Team
Give you the flexibility to provision, track and manage licensing across groups and teams.
Contact us to learn more about the custom services we can do for you.
Related Articles
All Topics