How to Get QuickBooks Certified
QuickBooks has become one of the best go-to accounting software for small businesses and getting certified will boost your career significantly. QuickBooks certification shows your customers or employers that you are great with using QuickBooks. To become certified, quickbooks certified user first have to pass the Intuit certification exams for QuickBooks. Below is how to become Quickbooks certified that without any hassle.
How to Get QuickBooks Certified
Although not a must, you need to have an understanding of how accounting principles and how the QuickBooks work. Then you can follow the steps on how to become Quickbooks certified below.
Enrol in a certification program
Enrolling in the Intuit QuickBooks program is the first step. The program usually lasts for a year (12 months). The cost of the program usually covers the software bundle given to you at the point of enrolment. The bundle includes QuickBooks Accountant, Enterprise Solutions, Online plus and QuickBooks for Mac as well. This bundle allows you to work for any type of client irrespective of the version of QuickBooks they use.
Prepare for the certification exam
The QuickBooks certification Program comes with nine courses aimed at helping you prepare for the exams. You can also earn 17 continuing professional education (CPE) when you complete all the courses. These courses can be taken at your own pace if you wish to obtain maximum result. In case you need more study material in addition to the courses provided, you can find local online courses. These online courses can be found in accounting associations, colleges and bookkeeping associations among others.
The exam proper
There are three types of QuickBooks certification exams that you can choose from. They are the QuickBooks Certification Exam, QuickBooks Enterprise Solutions Certification Exam and the QuickBooks Point of Sale Certification Exam. To pass the certification exam, you need at least a score of 85%, and if you fail, you can attempt it again up to six times. After you have passed the QuickBooks annual exams successfully in a consecutive manner, you can then sit for the advanced certification exam. When you pass the advanced exam, it shows you are an expert in QuickBooks and have a deep understanding of accounting principles. It also shows you can troubleshoot and fix any clients data files.
---
Best Alternatives to QuickBooks: FreshBooks
Some of the best QuickBooks alternatives available in the marketplace have all the accounting abilities that small businesses need. These alternatives offer a more straightforward approach to using accounting software. FreshBooks is the award-winning accounting software developed for small businesses, self-employed people and freelancers. FreshBooks allows you to track your work time, organize your account and send customized invoices to your customers. That is just a little of the many benefits of using FreshBooks as an alternative to QuickBooks.
Try Freshbooks for Free >>>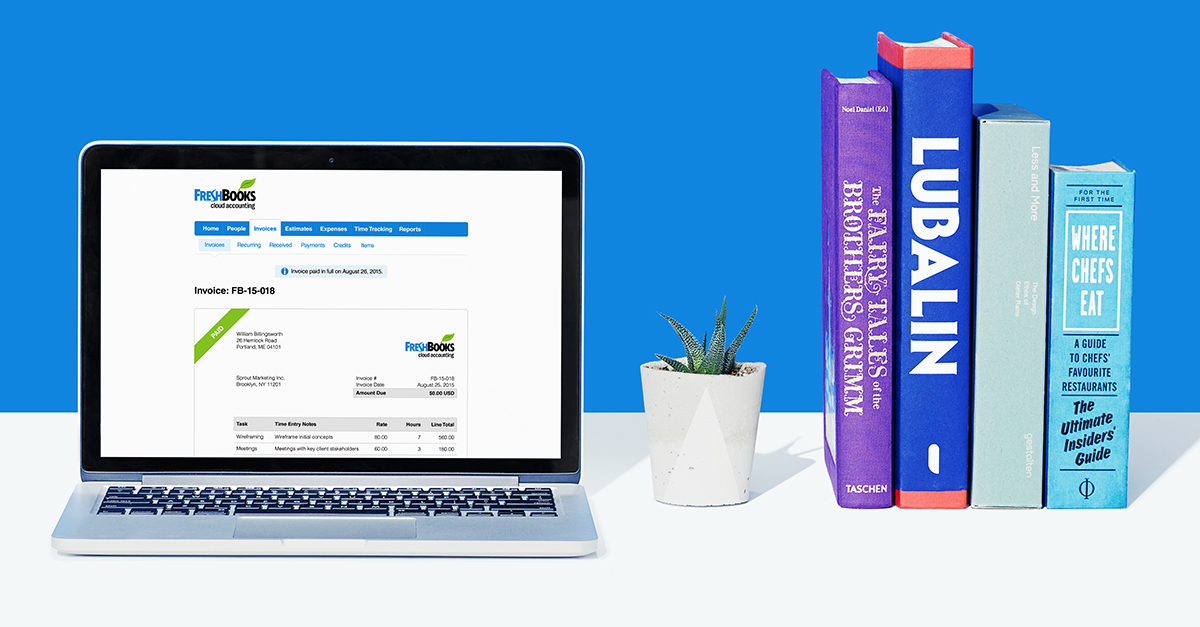 Some of the benefits include:
Managing your bills.
Collect and track your payment all on the same platform.
Expense management.
FreshBooks is compatible with mobile software which allows you to keep track of your account on the go. Also, it gives you fully functional access to the cloud solution, and as such you rest assured of the security of your financial accounts.
With all these benefits, managing your business becomes, and your company gets to where it should when it supposed.
Try Freshbooks for Free >>>
Free Download or Buy PDFelement right now!
Free Download or Buy PDFelement right now!
Buy PDFelement right now!
Buy PDFelement right now!
Up to 18% OFF: Choose the right plan for you and your team.
18% OFF
PDFelement for Individuals
Edit, print, convert, eSign, and protect PDFs on Windows PC or Mac.
12% OFF
PDFelement for Team
Give you the flexibility to provision, track and manage licensing across groups and teams.
Contact us to learn more about the custom services we can do for you.
Related Articles
All Topics