How to Delete a Payment from Deposit in QuickBooks
To ensure that your account books are up to date, you sometimes need to correct some customer's payment. QuickBooks accounting software helps you with your accounting and bookkeeping task without you doing then yourselves. So, if you do find yourself in such a situation where you have to remove a payment from QuickBooks, you should follow the instructions below.
How to Remove a Payment from a Deposit in QuickBooks
Go to the QuickBooks homepage and click on the record icon to open the "make deposit" screen.
If the payment to deposit screen appears instead, click on cancel to close it and proceed.
Select the "previous" icon to take you to the intended screen and scroll to look for the deposit you want to remove the payment from.
Choose the payment you want to remove and click on "edit" from the options.
The click on "delete line" under the edit menu to delete a payment in Quickbooks.
Then select ok to confirm the removal of the payment.
Click on save and the close.
---
How Can I Delete a Duplicate Payment in QuickBooks
Duplicate payment arising from entering a payment twice by accident can also be removed from the QuickBooks with these simple steps outlined below.
Go to your QuickBooks and click on your company file then select open.
Once opened, click on the "banking" menu and choose to make a deposit from the options.
Click to choose the line that contains the duplicate payment and click edit.
When you click on edit, proceed to choose the "delete line" from the drop-down options.
Then click on save to apply the changes you made.
Go to the list menu and select "charts of accounts" under it.
To open your bank account register, double-click on the undeposited funds and choose the duplicate payment you wish to delete.
Click the edit button and select delete payment.
---
How to Delete A Payment from Undeposited Funds in Quickbooks
Log in to QuickBooks and under lists, click on "charts of accounts".
Choose undeposited funds from the drop-down list and proceed to right click on "amount".
From the displayed options, click on delete deposit and then Ok when asked to confirm the deletion.
---
How to Recover Deposit That was Accidentally Deleted in QuickBooks
Enter QuickBooks and click on the "create" (+) button.
Then proceed to select bank deposit and then click on "Select existing payments" from the options.
Scroll through all the existing payment and recreate the one you deleted by mistake.
How to delete a payment in Quickbooks? how to delete a tax payment in Quickbooks online? How to clear overpayment in Quickbooks? No worries, Quickbooks will help you complete all of these!
---
Best Alternatives to QuickBooks: FreshBooks
FreshBooks is an awarding winning accounting software developed with excellent cloud accounting app. Suitable for small business and freelancer and a great customer support system to make your integration smooth and easy. It is available in about five languages and is supported by many devices; so you rest assured of its function irrespective of where you are. It also has a free trial option where you try it out and see how compatible it is with your business.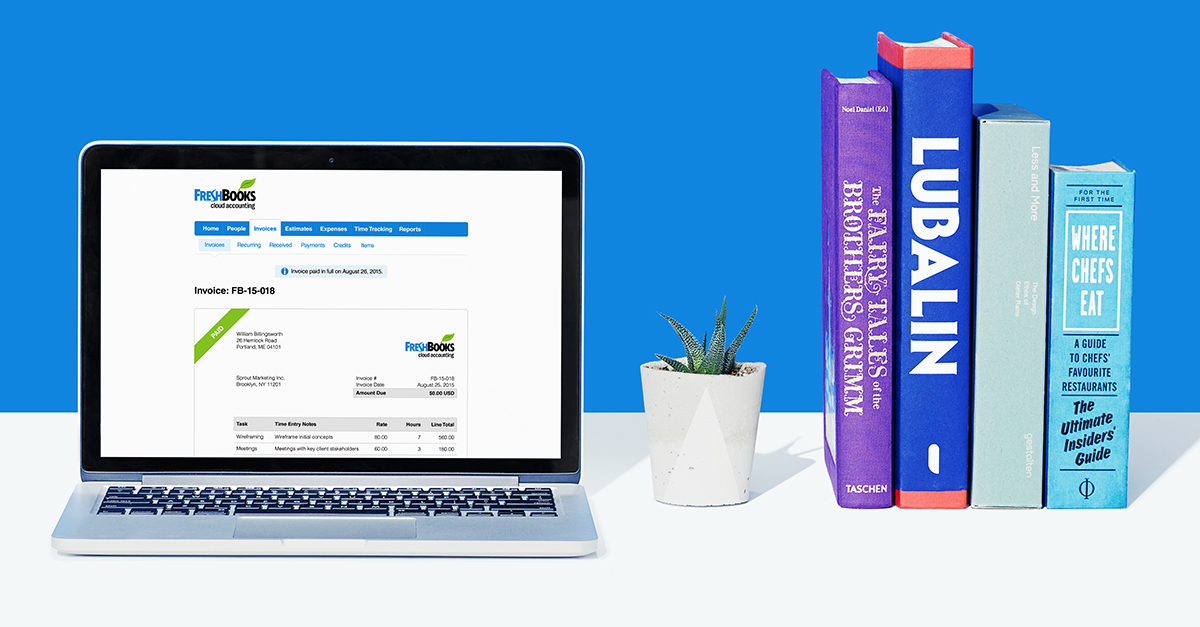 Free Download or Buy PDFelement right now!
Free Download or Buy PDFelement right now!
Buy PDFelement right now!
Buy PDFelement right now!
Up to 18% OFF: Choose the right plan for you and your team.
18% OFF
PDFelement for Individuals
Edit, print, convert, eSign, and protect PDFs on Windows PC or Mac.
12% OFF
PDFelement for Team
Give you the flexibility to provision, track and manage licensing across groups and teams.
Contact us to learn more about the custom services we can do for you.
Related Articles
All Topics