QuickBooks for landlords allows landlords to keep track of when tenants pay rent and charge additional late fees for late payers. On QuickBooks landlord, one can create a sub customer that shows all the rent invoices, associated payments and current balance. This process is vital since it helps in financial management. The good thing about this is one doesn't need to have the knowledge in accounting. The guide offered helps with a simple explanation of every function and provides an actual QuickBooks landlord template and other tools you need to keep records in an easier and inexpensive way.
QuickBooks Key Features
Expense management- QuickBooks keeps a track of expenses that your rental property incurred through utility bills and property maintenance.
Collect money from tenants online- Landlords are presented with a platform where tenants can pay them after receiving invoices.
Cash flow management- A landlord gains the ability to manage bills from vendors and pay them before the due date by scheduling recurring bill payments.
---
FreshBooks - The Better Alternative to QuickBooks
On FreshBooks a landlord gains the ability to create and customize invoices. These invoices are sent to tenants who in turn make payments. The other thing that a landlord can do on Freshbooks, is achieve professional bookkeeping statues. This helps the landlord reduce expenses that would have been used to hire a professional accountant. Also on Freshbooks the landlord has the ability of keeping track on income and expenses with the feature that is expense tracker.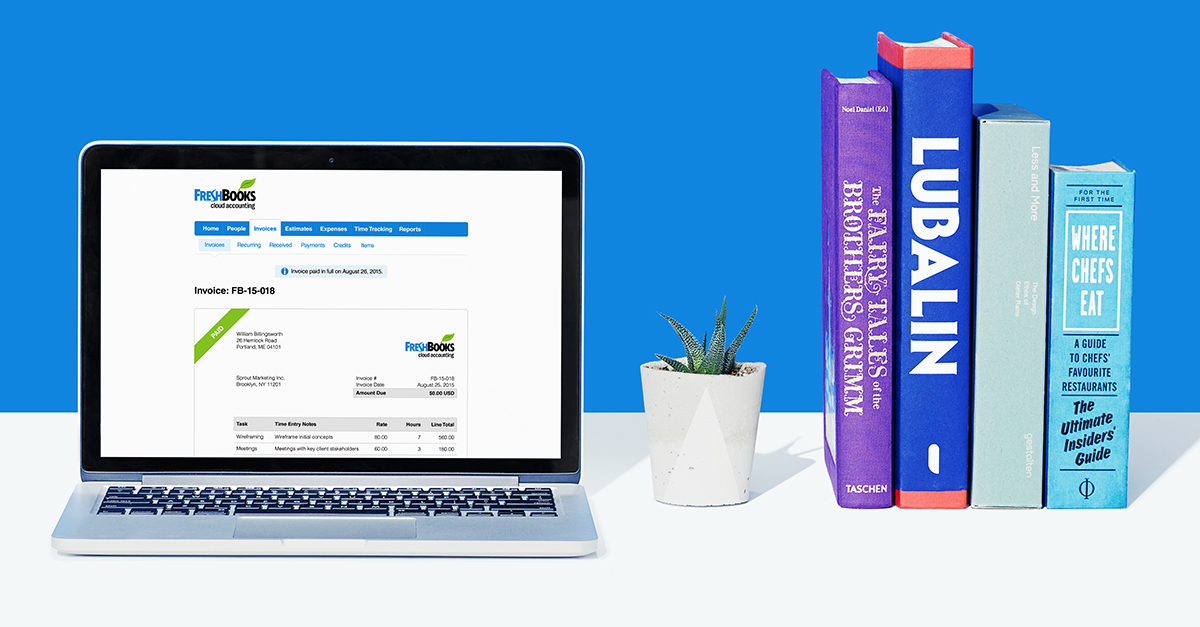 Key Features of FreshBooks
Get paid faster- Here landlords do not need to employ care takers to collect rent for them. When they send the invoices to tenants they pay through the online payment service that QuickBooks provides.
Late payment fees- Landlords gain the ability to charge late paying tenants late fees which ensures growth in other businesses is not stopped.
Saves time - Freshbooks provide landlords with a platform that saves them time that would have been used doing paperwork.
Why Choose Freshbooks
The stand out reason why landlords should go for Freshbooks is because of the platform provided to manage income and expenses in a professional way. This process is achieved by recording the details of the income, along with the payments made by the tenants. This provides accuracy in information that can be accessed by tenants at any given time. This also helps the landlord stay in the know of the health status of their business. Also, landlords can make payments to vendors who do maintenance in their properties in an easy way. This is achieved through the credit card companies supported on Freshbooks.
Free Download or Buy PDFelement right now!
Free Download or Buy PDFelement right now!
Buy PDFelement right now!
Buy PDFelement right now!
Up to 18% OFF: Choose the right plan for you and your team.
18% OFF
PDFelement for Individuals
Edit, print, convert, eSign, and protect PDFs on Windows PC or Mac.
12% OFF
PDFelement for Team
Give you the flexibility to provision, track and manage licensing across groups and teams.
Contact us to learn more about the custom services we can do for you.