QuickBooks Online Updates
QuickBooks Online updates are essential to mirror the growth of the company or business. One of the reason you should do a QuickBooks Online update is to avoid the frustration brought about by your current accounting system holding you back from growth. The other reason why a business should do regular updates is because of systems crashing due to bulk in accounting processes. This can be costly especially when trying to restore data. The business will have to go through the stressful process of data conversion and restoration. It is advisable to have robust editions of QuickBooks especially if you are dealing with a huge clientele base. To keep up with financial institutions and banks sending new information it is important to do QuickBooks online update bank transact actions. This is to ensure the smooth running of processes such as bank reconciliation among others.
QuickBooks Key Features
Invoice Tracker- For example when you do a QuickBooks online update 2017 you get to access the new invoice tracker feature. This feature allows you to get paid faster.
Simple Access- When you update to robust version such as QuickBooks online plus you can access all your financial reports from your dashboard with just a simple click.
Transfer Credit- In online plus you can transfer customer credits across jobs quickly and easily with one click.
Data File Optimization- Here you can feel relaxed by reducing your business' file size while backing it at the same time.
---
FreshBooks - The Better Alternative to QuickBooks
With new version of FreshBooks a business owner gets to experience more streamlined and simpler invoicing and billing. Freshbooks classic allows the accountants to do their invoicing procedures in a professional manner that wows the clients. Freshbooks classic is also integrated with other apps which does not require any modification to your productivity platform one you launch it. In a nutshell Freshbooks classic is a comprehensive accounting suite.
Try Freshbooks for Free >>>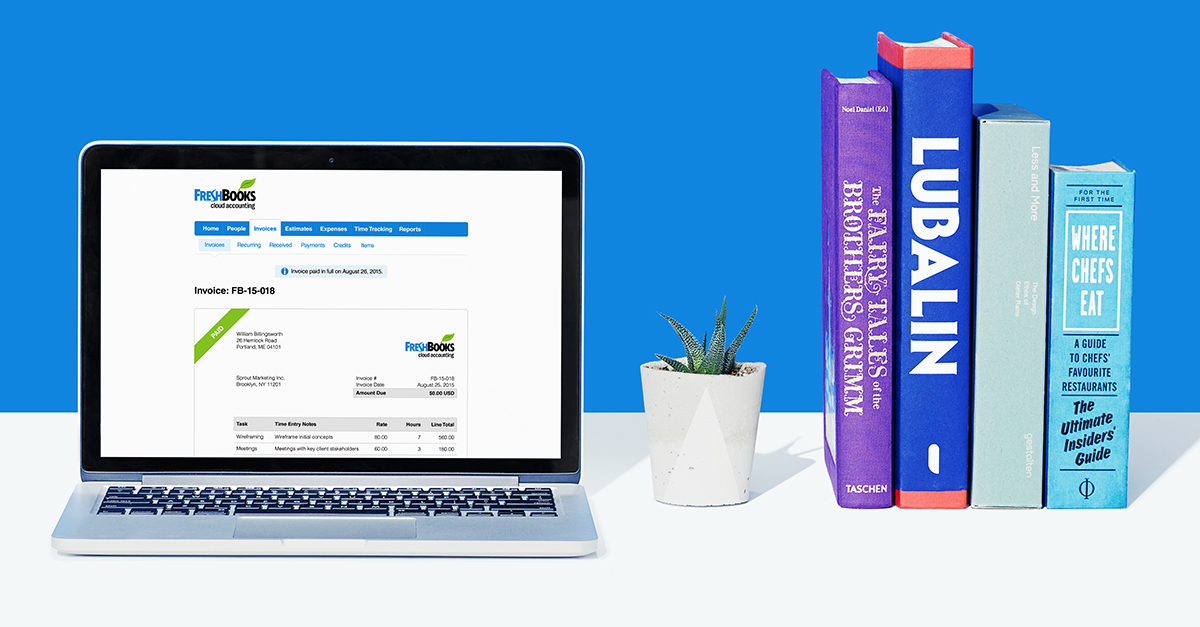 Key Features of FreshBooks
Colorful and intuitive dashboard- This transformation makes it more engaging to the user while also letting them carry out their operations.
Customizable invoices- Each invoice is accompanied by a settings bar where the user can set due dates.
Project suite- This new creation has all the meaningful conversations and documents which is accessible with just a click.
Multi-currency billing- On Freshbooks classic you can send your invoices in whichever currency you and your clients prefer to work in.
Try Freshbooks for Free >>>
Why Choose Freshbooks
Freshbooks classic has proved to be a game changer especially to small businesses. The payments and expenses are done in an exemplary manner. This new platform enables the company or business to run smoothly and focus on growth. When it comes to payments, the user is able to make quick deposits to their bank accounts. While making payments, they can also record different fees as expenses, highlight the payments and rely on the fact that all financial transactions are safe and secure. To put things in to perspective on the expenses front, Freshbooks classic introduced new creations. These include the practical organization and features such as receipt snaps, memorized vendors, tax friendly categories and business editing.
Free Download or Buy PDFelement right now!
Free Download or Buy PDFelement right now!
Buy PDFelement right now!
Buy PDFelement right now!
Up to 18% OFF: Choose the right plan for you and your team.
18% OFF
PDFelement for Individuals
Edit, print, convert, eSign, and protect PDFs on Windows PC or Mac.
12% OFF
PDFelement for Team
Give you the flexibility to provision, track and manage licensing across groups and teams.
Contact us to learn more about the custom services we can do for you.
Related Articles
All Topics