QuickBooks for contractors helps contractors in their quest for consciousness about job costs and cash flow. QuickBooks Contractor also provides a platform where you can manage finances and stay profitable through project changes. QuickBooks contractor edition is always on the forefront when it comes to money and time management, while also helping contractors track clients, contracts and subcontracts. Updating to the latest version of QuickBooks edition opens you to a world where you can access more features. For example, moving from QuickBooks premier contractor edition 2017 to QuickBooks premier contractor edition 2018 can present you with features where you can handle a growing list of vendors, customers and items. This is because the 2018 edition can handle supersized data with ease.
QuickBooks Key Features
Automate accounting tasks- QuickBooks contractor helps sync your accounting data quickly across all devices in a secure way.
Automate invoices- You can send invoices and estimates on the go.
Get paid anywhere- Lets customers pay you in way that works for you without the limitation of location.
---
FreshBooks - The Better Alternative to QuickBooks
On FreshBooks, a contractor has the ability to track time and invoice clients in an easy way. Freshbooks also provides a platform for small businesses and freelancers save time and get paid faster. Business owners are also presented with a chance to have a professional look with Freshbooks. On Freshbooks you gain the ability to track time, bill your contractors in an exemplary way.
Try Freshbooks for Free >>>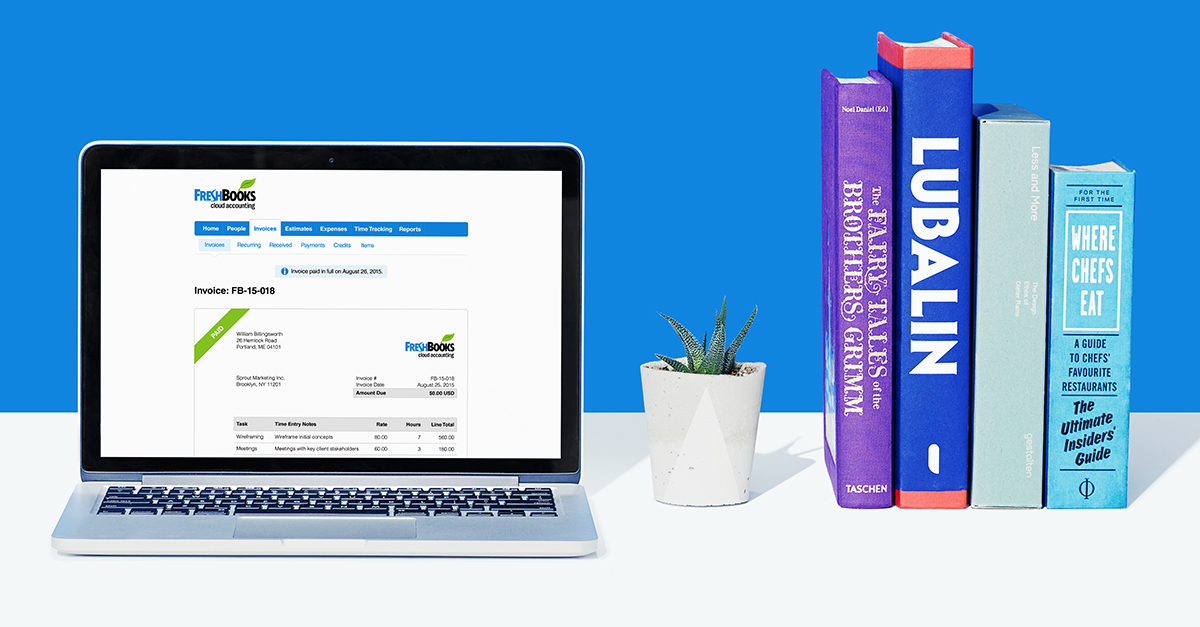 Key Features of FreshBooks
Time saving- On Freshbooks for contractors you have the chance to automate tasks which saves you time.
Get paid faster- Freshbooks provides an online payment solution.
Auto-bills- Freshbooks allows Contractors to set up a billing schedule to automatically charge your clients.
Secure access to the application without the limitation of Location-Access through phones and computers from anywhere.
Try Freshbooks for Free >>>
Why Choose Freshbooks
Since we all get in business for the sole reason of making money, Freshbooks for contractors provides a professional platform for that. Freshbooks for contractors is built in a way that allows you to get paid every penny for your hard work. On Freshbooks you can create and customize invoices by adding your logo and mail them to your clients. This ensures you get paid easily without breaking a sweat. To also make sure you are making profits, Freshbooks allows you to add tracked time and expenses in the financial reports to balance the books. Freshbooks lets you get paid what you are owed by providing late payments penalties, to ensure your growth is not slowed down.
Free Download or Buy PDFelement right now!
Free Download or Buy PDFelement right now!
Buy PDFelement right now!
Buy PDFelement right now!
Up to 18% OFF: Choose the right plan for you and your team.
18% OFF
PDFelement for Individuals
Edit, print, convert, eSign, and protect PDFs on Windows PC or Mac.
12% OFF
PDFelement for Team
Give you the flexibility to provision, track and manage licensing across groups and teams.
Contact us to learn more about the custom services we can do for you.