QuickBooks financing is a form of financial brand, that is designed to offer solution to small businesses. Since most small business owners were subjected to non-issuance of funding, to help them realize their dreams. The aforementioned financial lending program was birthed to help ease the problem.
Features
Secure access to the application without the limitation of Location-Access through phones and computers from anywhere.
Cash flow tracking is Easy-Easy to track sales and expenses.
Reports and Insight-Accounting reports (balance sheets) are provided to take care of taxation.
It is User friendly.
Streamlined application Process-Since QuickBooks has all the relevant information it requires little effort from your end.
Exemplary Process-QuickBooks Financial program was able to design a plan, that saw them move away from the conventional method – of focusing on personal financial situation, to getting the right information and data on the business side of things, when offering credit. This helped solve a major problem, that could see potential business men and women provide concrete business information, and instead of using personal credit for business startups, they could get money to pump in to their business ventures.
Fast-In a nutshell, QuickBooks fills your application for a loan, with information that you had entered in to QuickBooks' bookkeeping software beforehand, and with that said and done, the offers are made available within a short time to the client. The information is then forwarded to lending partners, who deliberate the QuickBooks Financial Projections and, whether a client is eligible for an offer. For one to be considered for a loan offer, their business must have been running for at least two years.
---
Freshbooks-A Better Alternative to QuickBooks.
After getting frustrated with Microsoft word and Excel, Mike McDerment introduced FreshBooks - which is one of the big names in the Accounting and invoicing scene, with over 10 million users. In 2017, Freshbooks was subjected to an overhaul, and reintroduced to the market ads "New FreshBooks ". The relaunch though, did not limit users, meaning they could still use the old version of Freshbooks.
Try Freshbooks for Free >>>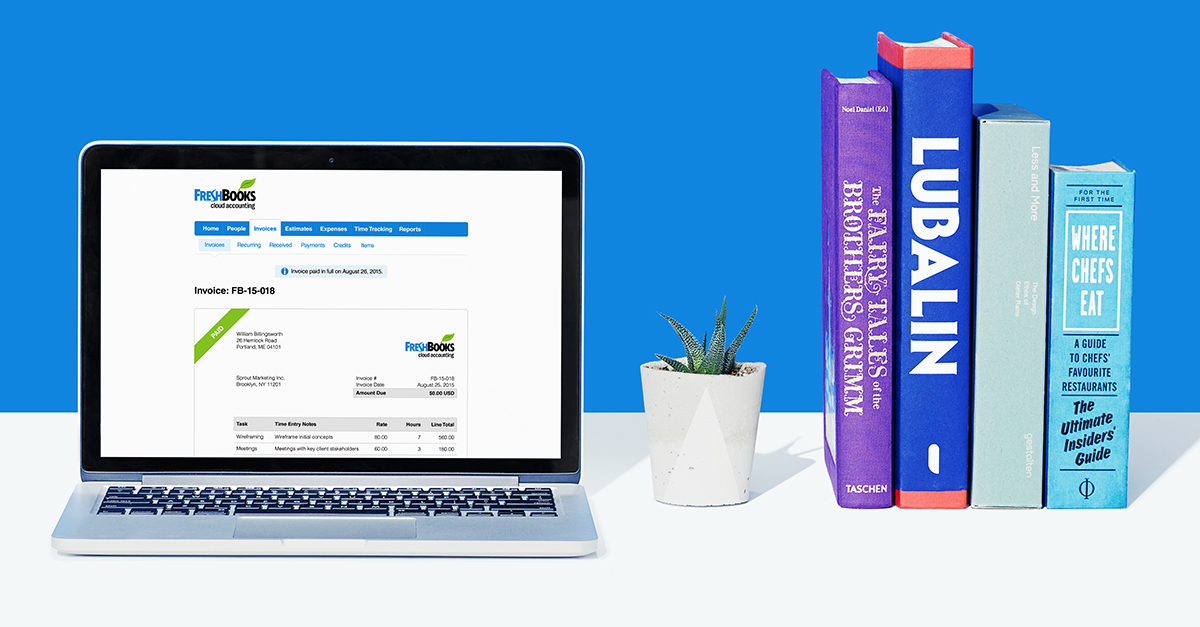 Key Features of FreshBooks
Interface, that is easy to use and Double entry accounting techniques.
Other key features that were introduced in November 2018 to take it to the next level, and make it a full-fledged accounting software, are journal entries and reporting and great features like Bank reconciliation.
The other stand out features synonymous with FreshBooks are, excellent customer service, good Mobile Apps, eye catching invoice templates and a well-designed user interface.
Small business owners and others, whose businesses are in the growth phase, can use FreshBooks for time tracking and easing the difficulties involved with customer invoicing. The aforementioned features can be customized by the user, to enhance the sale collection processes and have a more engaging look with the clients. It can be used for customer follow up with automated commands, which saves the user time and can be used by Freelancers, who do not have the relevant accounting skills.
Fast payments to Customers-The online payment platform helps users get paid faster and create professional-looking invoices.
Why Choose Freshbooks
The biggest reason for getting in to business is getting paid – FreshBooks has made this easy, making sure a business owner, whether experienced or in the startup phase, can track the sale collection cycle of their businesses without breaking a sweat. This FreshBooks feature does not limit the user to location, especially with technology being at their disposal ion the form of a mobile phone. One has the ability to see whether their clients look at the invoices you send, whether they print them because, there are reminders sent to you to keep track of that. FreshBooks has a tracking system that shows how long each client takes to pay you - which is helpful when planning ahead. FreshBooks customers are also paid within five days; this is great in the running of Businesses.
Try Freshbooks for Free >>>
Free Download or Buy PDFelement right now!
Free Download or Buy PDFelement right now!
Buy PDFelement right now!
Buy PDFelement right now!