"Which quickbooks version is designed for mid sized businesses?" QuickBooks for Business is an exemplary accounting software, that can transform the fortunes of your business by helping it scale the heights, and achieve groundbreaking status.
When armed with a little accounting knowledge, a business owner can manage their cash flow in an easy way, and also track expenses. The QuickBooks business software does the heavy lifting for a business owner behind the scenes, by ensuring the day to day activities are running smoothly. The QuickBooks home and business software integrates several compartments that include tracking of expenses and invoicing, which play a vital role – making sure the business stays afloat.
Features
Past due stamp- One can add the tag past due stamp to invoices in case of late payments.
Keyboard Shortcuts- For easy navigation and productivity, a business owner can save time by using keyboard shortcuts.
Cash/Accrual toggle- For businesses that use two different reporting formats, it is important that they switch between Cash and accrual options to get the relevant formats.
Email security- Customers do not have to keep asking, which QuickBooks version is designed for midsized businesses with the ability of maintenance of security of business documentation, since the 2018 version has that covered.
User friendly- There is an option to guide new businesses owners, all they have to do is type QuickBooks new business starter kit and customer support will come to their rescue.
---
FreshBooks - A Better Alternative to QuickBooks
FreshBooks offers the option to customers, to keep track of their income and expenses, by having them update their files in a regular manner, and by helping them understand how to run their cash flow. If a user follows the guidelines of entering their daily transaction and doing daily reconciliation in Freshbooks, they are better placed to handle the cash flow of the business. This will ensure that the revenues are maximized, and the cost that a business owner would have incurred in manual tracking of the aforementioned aspects, pumped in to other areas.
Try Freshbooks for Free >>>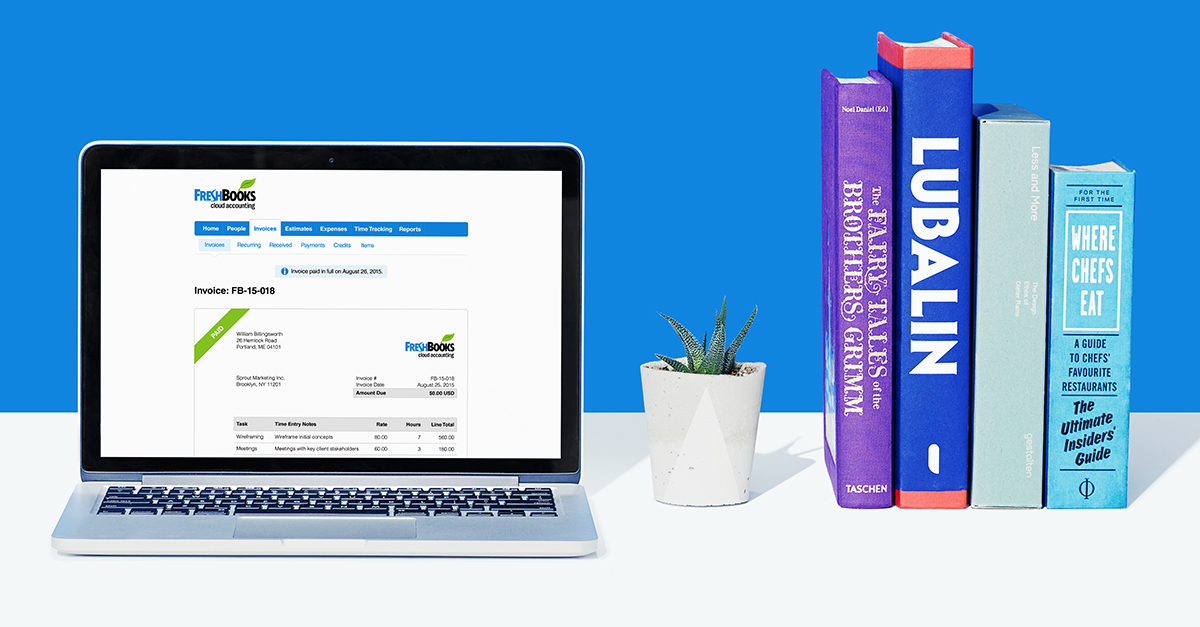 Key Features of FreshBooks
Billable hours- Freshbooks software helps track the time that a client has been working.
Automatic tax calculation- This involves the calculation of sales tax which is origin based.
Project planning- Freshbooks offers a detailed project planning that focuses on the end product and follows all requirements.
Why Choose Freshbooks
With small businesses sprouting up every day in US, the birth of Freshbooks has helped many of them, who have partnered with them by offering their expertise for a small fee. Their exemplary invoice to payment feature has really come in clutch for small companies, where they have the ability of tracking whether their clients have opened the invoice emails. This has helped companies deal with clients who deliver late payments, and the ones who claim to not have received the invoices – this ensures the smooth running of companies, devoid of any hitches that would have been a result of delayed payments.
Try Freshbooks for Free >>>
Free Download or Buy PDFelement right now!
Free Download or Buy PDFelement right now!
Buy PDFelement right now!
Buy PDFelement right now!
Up to 18% OFF: Choose the right plan for you and your team.
18% OFF
PDFelement for Individuals
Edit, print, convert, eSign, and protect PDFs on Windows PC or Mac.
12% OFF
PDFelement for Team
Give you the flexibility to provision, track and manage licensing across groups and teams.
Contact us to learn more about the custom services we can do for you.