QuickBooks bill pay is an electronic payment service that is designed to protect the security of your financial information which is a top priority. It involves the sending of your online business payment instructions. QuickBooks billing involves sending the instructions on a secure internet \connection and an SSL encryption technology. This online payment mode also involves a password (PIN) that is only issued to the business owner. The electronic payments are sent through QuickBooks' online payment processor, who offer a guarantee of protection against delays and unauthorized transactions.
QuickBooks Key Features
Streamline routine tasks- The automated entering bills in QuickBooks allows a Business owner to concentrate on more critical business issues.
Improve financial management- Knowing how to pay bills in QuickBooks' electronic service provides small businesses with accuracy in payables processing. Small business also gains greater control over cash flow.
User friendly- The dashboard provides easy navigation to the user. For example, QuickBooks recurring billing section has been added to make sure the user can set the recurring bills preferences. This reminds the owner on the date to make payments and lets them concentrate on other issues.
---
FreshBooks - The Better Alternative to QuickBooks
FreshBooks online payment service offers industry-standard fees and transparent pricing. This enables business owners to know how much they are pocketing per invoice. With Freshbooks' electronic payment service, a business owner is guaranteed faster payments. The platform offered by Freshbooks is also easy to manage and your customers will appreciate the convenience. For Business owners who have had problems with slow payers or customers who require countless reminders to make payments will appreciate the small fee they pay Freshbooks to do the heavy lifting for them.
Try Freshbooks for Free >>>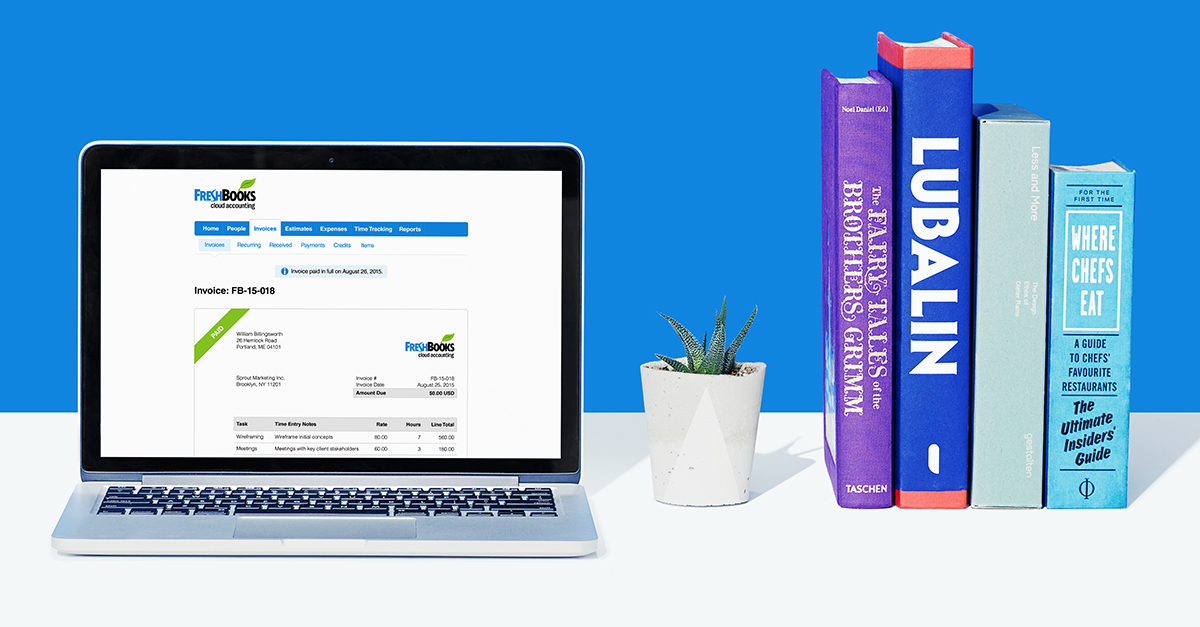 Key Features of FreshBooks
User friendly- Freshbooks is simple and intuitive. This means you will spend less time on paperwork and impress your clients with the professional look of your invoices.
Card acceptance- Freshbooks supports major credit cards, for example Visa, MasterCard, American Express, Discover among others.
Simplicity- Since clients don't want to spend time writing checks, Freshbooks offers a platform which sees clients get an experience that involves smooth, fast and professional billing.
Try Freshbooks for Free >>>
Why Choose Freshbooks
The reason that should see small businesses go for Freshbooks is because it saves them time. When a Business starts the process of accepting credit cards they are bound to get paid two times faster. This means that Freshbooks will keep the records for you and you do not have to record payments manually. This translates to the Business saving time on administration chores that would have proved tedious. For this reason of accepting online payments through Freshbooks, you can automatically import payment transaction fees as expenses to save your time. Also, on point of time management, one has the ability to view the status of payments directly on their account dashboard, instead of getting bank statements.
Free Download or Buy PDFelement right now!
Free Download or Buy PDFelement right now!
Buy PDFelement right now!
Buy PDFelement right now!
Related Articles
All Topics