How to Merge Vendors in QuickBooks
This article can easily answer your question, "Can I merge vendors in QuickBooks?" It contains a step by step path that you can follow to merge vendors in this financial accounting Software. The information in this article is helpful because the successful completion of the merging process will ease your time as you consolidate all transactions.
Merging of Vendors in QuickBooks.
In QuickBooks, merging vendors is very possible. This process enables you to consolidate all transactions without having to enter them over and over again, one after the other and thus update information as required. The merging process deletes one vendor and reassigns all the relevant data to the other vendor. After all this is done, you must note that nothing can be reversed. Therefore, the deletion of one vendor and transfer of it data to another is permanent.
Before you merge vendors in QuickBooks, you must know a few things:
You should backup your company file
Change this file's name to 'Single User mode'
There should be no pending accountant changes
You should not use an Accountant's Copy File (.QBA)
Multi- Currency should be off
The vendors you wish to merge should not be; tax exempt or authorities, direct deposit vendors or paid through online banking.
The following is the step by step path to how to Merge Vendors in QuickBooks depending on your QuickBooks desktop
QuickBooks Desktop 2019
Access Merge Vendors window

In QuickBooks Desktop Accountant Edition; go to 'Accountant' menu, choose 'Client Date Review', go to 'Merge Vendors'
In QuickBooks Desktop Enterprise; go to 'Company' menu, choose 'Accounting tools', go to 'Merge Vendors'

Choose the vendors to be merged in Merge Vendors Window, click 'Next'
Choose a Master Vendor , click 'Merge'
On the Confirmation prompt 'Yes', on the Merge Complete window select 'OK'

QuickBooks Desktop 2018 and below

Choose 'Vendors' menu, select 'Vendor Center'
Right-click on vendor's name to keep, select 'Edit Vendor'
Copy vendor's name
'Cancel' to return to Vendor Center
Right-click on vendor's name to merge, select 'Edit Vendor'
Replace vendor name with one copied, select 'OK'
Select 'Yes' when a prompt appears to proceed to merge
FreshBooks- A Better Alternative to QuickBooks
The two accounting software have been competitive for a while. However, considering that FreshBooks caters for you even as you begin your small business as a solopreneurs, it is the better alternative to QuickBooks. You can use it for years to manage your finances as a self-employed person until your company grows into a level that requires the QuickBooks services, since they suit operations in complicated companies. The design, platform and functionality of FreshBooks will ensure easier conduction of activities like invoicing, keeping track of the expenses and accepting online payments, thus even making your life easier. You do not have to struggle to follow up on payments, create invoices or test the status of your business. FreshBooks can make all these painless if you just trust it.
Try Freshbooks for Free >>>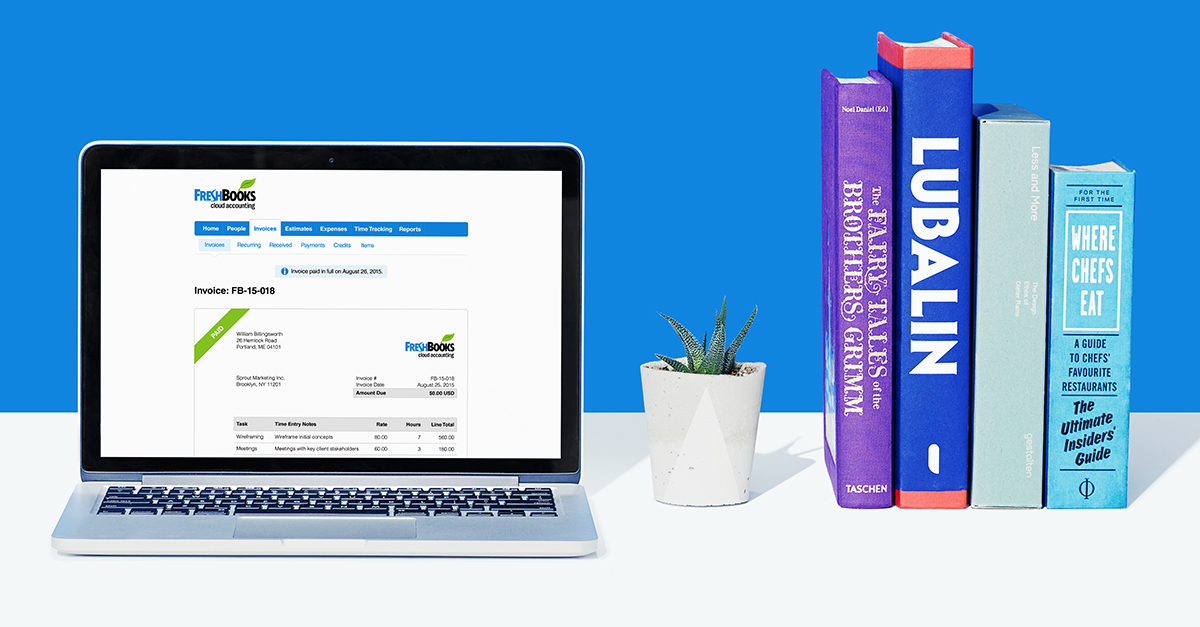 Free Download or Buy PDFelement right now!
Free Download or Buy PDFelement right now!
Buy PDFelement right now!
Buy PDFelement right now!
Up to 18% OFF: Choose the right plan for you and your team.
18% OFF
PDFelement for Individuals
Edit, print, convert, eSign, and protect PDFs on Windows PC or Mac.
12% OFF
PDFelement for Team
Give you the flexibility to provision, track and manage licensing across groups and teams.
Contact us to learn more about the custom services we can do for you.
Related Articles
All Topics