Ever Wondered How to Extend Credit Professionally? Use the Net 30 Invoice
In some cases, the vendor requires payment within a specific period of time. The net 30 invoice obliges payment within 30 days of issuance. This invoice is used whenever the buyer requires short term credit on the goods or services provided. This type of business document provides this facility. It guarantees payment to the seller and provides the buyer with ample time to source and submit the required funds.
Free Net 30 Invoice Template
Free Download and customize it according to the sample text below
---
What is a Net 30 Invoice
This is an invoice where the recipient has net 30 days from invoice date to provide the total amount of money that is required. It provides them with a short-term credit period. This net 30 invoice is used in business industries where the vendors are comfortable with intermittent cashflow. Also, it provides flexible payment terms. Hence, it is a versatile business document.
---
What to Include in a Net 30 Invoice
There are various elements that are required within a net 30 invoice. They include:
• The Title "Net 30 Invoice"
This business document needs to be given an official title "Net 30 Invoice".
• The Invoice Number
This is a unique identifier. Mostly made up of numbers, it can also have some letters indicated within.
• The Date of Issuance
The date when the invoice was created and issued to the client is indicated.
• The Vendor
This is the company or individual that provides the goods or services involved in the transaction. Their name, postal address, phone number and email address are included. If it is a company, then the registration number needs to be included.
• The Consignee
This is the recipient of the services or products that are involved in the transaction. Their name, postal address, phone number and email address are included.
• The Full Description of Goods or Services
This is a description of the products or services that are provided in the transaction. If the goods are of physical nature, their dimensions and overall characteristics are described as well. If the goods are of liquid or gas form, the appropriate units of measurement are included as well.
• The Currency
This is the type of legal tender that is expected to be used in the transaction. This element is included in all international transactions.
• The Total Cost
The total amount of money that is included in the transaction is also included in the hourly invoice. It is made up of the total amount plus tax.
• Terms of Payment
This invoice requires some invoice terms net 30. essentially, they indicate that payment needs to be performed within 30 days of issuance.
---
How to Create a Net 30 Invoice Easier with FreshBooks
What is FreshBooks
This is a business software that can be used to run your enterprise. FreshBooks ensures that your business data is safe through 256-bit encryption. It also utilizes automation so as to make business processes run automatically. Thanks to this, you can use your time and resources on other business activities such as promotion and customer interaction.
Try Freshbooks for Free >>>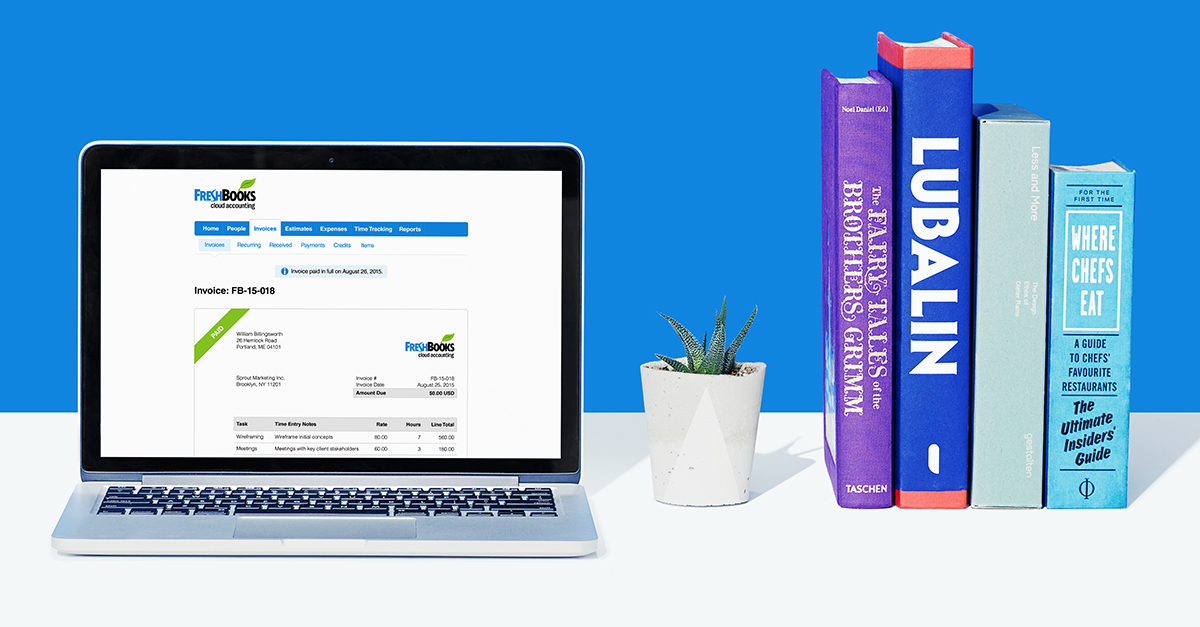 The FreshBooks software has a user-friendly interface. Therefore, it is easy to operate the dashboard upon first interaction. You can use the tools and features of the software for the purpose of creating net 30 invoices. You can also automate business activities such as task scheduling, invoice creation, organization of expenses and reporting accounts. FreshBooks is built on Cloud infrastructure. Thanks to this you can access the business information and account through any device that can access the Internet.
How to Create a Net 30 Invoice with FreshBooks
The process of creating a net 30 invoice using FreshBooks is very easy. You have two options of accomplishing this task. They include:
1. The FreshBooks Dashboard
You can create a new invoice directly through the Dashboard. Simply begin by clicking on a button labeled "Create New". After that, you can select the option labeled "Invoice". This will activate a template screen labeled "New Invoice".
2. From the "Invoices" Panel
Creating a new net 30 invoice can also be accomplished by directly using the Invoices panel. It provides you with a button labeled "New Invoice". This button is located at the right side of the window. Click on the button so as to open up a new window that provides a net 30 invoice template. You can proceed to enter transaction information in some sections within this template. These sections include:
Accept Credit Cards:

This section contains options that allow your invoice to accept credit card payments.

Customize Invoice Style:

Within this section, you can customize the appearance of the net 30 invoice. This is where you can control the color of the headings, the font of the invoice and also whether it is a recurring document.

Invoice Transaction Details Sections:

This section provides you with options that allow you to add the specific details of your current transactions. Examples of these are the invoice number, vendor's name, client's name, date of issuance and amount involved. You can specify the exact details of your current transaction through these options.
Having filled the required options, you have the option to Save the document. This allows you to make adjustments later on. However, if you are fully satisfied with the net 30 invoice, you can Send it directly to your client. FreshBooks accomplishes this via email.
The FreshBooks software is ideal for creating invoice net 30 on demand. It is a versatile, highly capable digital tool that all businesses can implement in their systems. This software is every business owner's best digital assistant.
Free Download or Buy PDFelement right now!
Free Download or Buy PDFelement right now!
Buy PDFelement right now!
Buy PDFelement right now!
Up to 18% OFF: Choose the right plan for you and your team.
18% OFF
PDFelement for Individuals
Edit, print, convert, eSign, and protect PDFs on Windows PC or Mac.
12% OFF
PDFelement for Team
Give you the flexibility to provision, track and manage licensing across groups and teams.
Contact us to learn more about the custom services we can do for you.