Business records are important for many reasons. They provide a glimpse into the past performance of an enterprise. They also provide a way to keep track of the growth process. To ensure that all the invoices are in order, an invoice number is assigned. It labels and organizes this business document.
Free Invoice Number Template
Free Download and customize it according to the sample text below
| | | |
| --- | --- | --- |
| Free Download>>> | Free Download>>> | Free Download>>> |
---
What is an Invoice Number
An invoice number is a specialized identifier. It is normally made up of digits but can also contain some letters and special characters. This number is sequential and flows according to the chronology of invoice documents in an enterprise. Furthermore, it is unique to every invoice. This number can be used to search for an invoice document, identify a transaction or reference a series of business activities. The ups invoice number also contains details about the most important characteristics of the transaction that it is assigned to. Hence, it is of top priority in a business.
How to Number Invoices
An invoice number needs to be unique to each document. Therefore, it is necessary to ensure that you create this number in a professional way. You can develop a po number on invoice through the following steps:
Start from any digit that you want. This makes the po number invoice unique.
Make the invoice numbers sequential. This is so as to create a logical flow. In this step, you can set them to increase in value as they proceed.
Ensure that your invoice numbers have a character that does not repeat itself. This character can be referred to as the Key.
Make your invoice numbers chronological. This creates an orderly timeline.
Add structure to your invoice numbers. You can decide to use only digits. Also, you can add letters and special characters as well. For example, you can add some letters at the beginning of every national grid invoice number to indicate the nature of the transaction at hand.
Implement some invoicing software such as FreshBooks. It will provide ample support in the organization of your invoice numbers. It can also assign them to various transactions automatically for you.
---
How to Create Invoices Easier with FreshBooks
What is FreshBooks
FreshBooks is highly functional software which you can use to create invoice documents in your business. This software implements features and functions such as automation and templates to deliver high quality invoice documents for your transactions. By using FreshBooks, you can generate invoices and other business documents while ensuring high quality content and accurate formatting. FreshBooks is built on Cloud infrastructure. Therefore, this software allows you to access your transaction details and business data from anywhere in the world. FreshBooks is a versatile software tool. Therefore, it can be implemented in any type of business. Here is how you can use this digital tool to generate a lowes invoice number along with all the other elements of this business transaction document.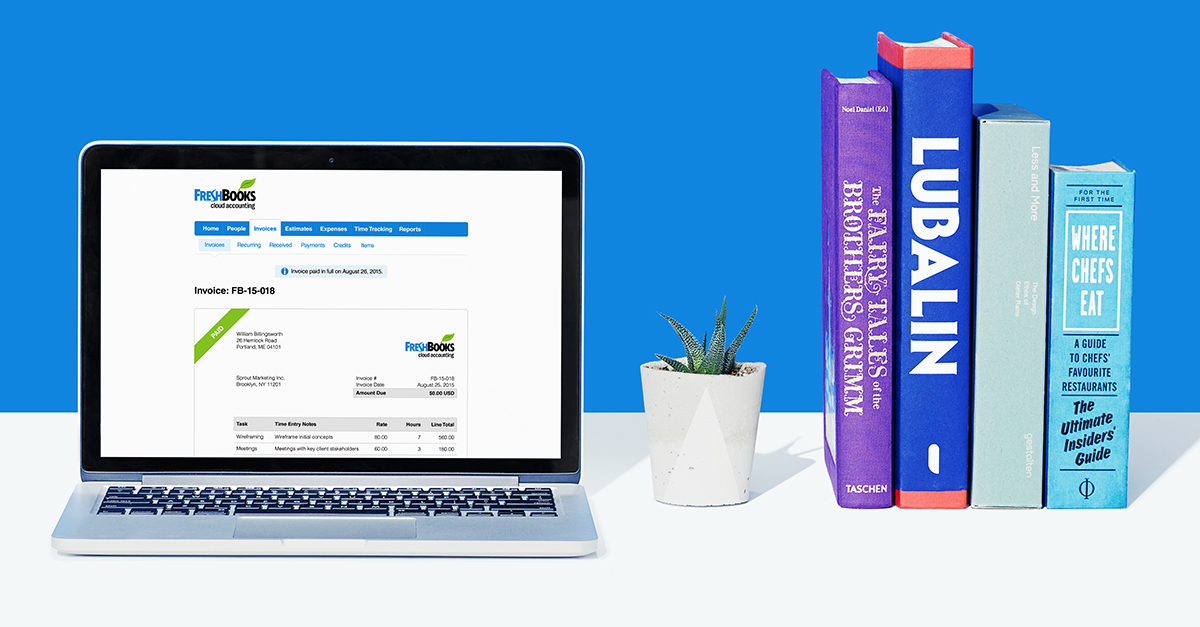 How FreshBooks Assists You to Generate Invoices
The FreshBooks software enables you to create invoices using 2 main modules. These include:
1. The Dashboard
This is the main control panel of this software. Through the Dashboard, you can interact with the features of this digital business tool. To create an invoice, simply tap on the button that is labeled, "Create New". After you do so, proceed to pick the option that is titled "Invoice". Doing so will immediately launch a new window that contains a numbers invoice template which you can edit to create an invoice for your transaction.
2. The "Invoices" Panel
This is another resource that you can use to create an invoice for your business. Here, simply tap on the option that is labeled "New Invoice". After doing so, the panel will immediately launch a new window within which you can perform some editing and gradually develop an invoice for your transaction. The invoice template has a number of important sections. They include:
You can tailor the template to accept payments that are made using credit cards. This is accomplished in the Accept Credit Cards section.
FreshBooks makes it possible for you to adjust the overall appearance of your invoice. This is accomplished in the Customize Invoice Style section. You can determine elements such as the color of the headers, the font and also whether the document will be recurring in nature.
Invoice Transaction Details Sections:
The transaction details can be added in your invoice. Here, you can enter information such as the Vendor's name, Client's name, Particulars, Total Cost and the Due Date of the invoice.
After filling in the various sections of the template, FreshBooks gives you an opportunity to Save your progress. This can be done through a dedicated button. You can also complete editing the template and Send the invoice directly to your client.
When it comes to innovative business software, FreshBooks takes the cake. This digital tool can assist your enterprise to embrace technology and improve efficiency. It is well worth the investment!
Free Download or Buy PDFelement right now!
Free Download or Buy PDFelement right now!
Buy PDFelement right now!
Buy PDFelement right now!
Up to 18% OFF: Choose the right plan for you and your team.
18% OFF
PDFelement for Individuals
Edit, print, convert, eSign, and protect PDFs on Windows PC or Mac.
12% OFF
PDFelement for Team
Give you the flexibility to provision, track and manage licensing across groups and teams.
Contact us to learn more about the custom services we can do for you.
Related Articles
All Topics