Discover How the Customer Invoice Ensures Payment Today
After goods have been shipped or services rendered, companies issue customer invoices to their clients. This is a business document that contains details about the exact nature of the goods which have been shipped. It can also contain information about the services that have been rendered. A customer invoice also signifies a binding settlement between the firm and their client.
Free Customer Invoice Template
Free Download and customize it according to the sample text below
| | | |
| --- | --- | --- |
| Free Download>>> | Free Download>>> | Free Download>>> |
---
What is a Customer Invoice
Whenever a company sells some products or provides services to a client, it issues a customer invoice to the client. This is a business document which contains information about the transaction. This data includes descriptions of the specific goods or services which were provided. It also contains information about the cost of the goods or services as well as any extra terms. The customer invoice is a binding document that indicates a business relationship. It also acts as a notice of pending payment.
---
What to Include in a Customer Invoice
According to the official customer invoice format, this document needs to contain the following information:
• The Invoice Number
This is an identification number of the customer invoice. It can be made up purely of digits or include some letters as well.
• The Date of Issuance
This is the date when the customer invoice is published and issued to the client.
• The Vendor
This section contains details about the company that has sold the goods or provided the services that are required. It contains information such as the company name, address, phone number and registration code. If the firm deals in goods or services which attract some Value Added Tax, its VAT number is indicated here as well.
• The Consignee
This is the client or customer that received the goods or services. Their name, address and phone number are indicated in this section of the work order invoice.
• The Full Description of Commodities
This is a description of the goods and services that are associated with invoicing customers small business. Quite detailed in nature, this description contains details such as the quantity, quality and dimensions of the products sold to the client. It can also contain details about the nature of services rendered.
• The Currency
The specific legal tender that is involved in the transaction is indicated here.
• The Total Cost
This is the overall price of the goods or services provided to the client. This cost encompasses unit prices, total man-hours as well as any taxes that could be involved in the transaction.
• The Due Date
The company selling the goods or services indicates the expected date of payment in the customer invoice. This is to ensure transparency and compliance.
---
Creating Customer Invoices Easier with FreshBooks
FreshBooks is an accounting tool which you can use to run your business more efficiently and experience rapid improvement. It assists you to automate your business processes. As a result, you are able to focus your attention on other professional responsibilities. FreshBooks has an interface which is intuitive and easy to use. You can use the collection of tools in its control panel so as to create customer invoices professionally. These features can also be used to automate business processes such as accounting reporting, task scheduling, creating invoices and interaction with clients. The software is built upon Cloud infrastructure. This allows you to access business data from anywhere in the world and even request online invoices. Read on to discover how to create customer invoice in sap fico.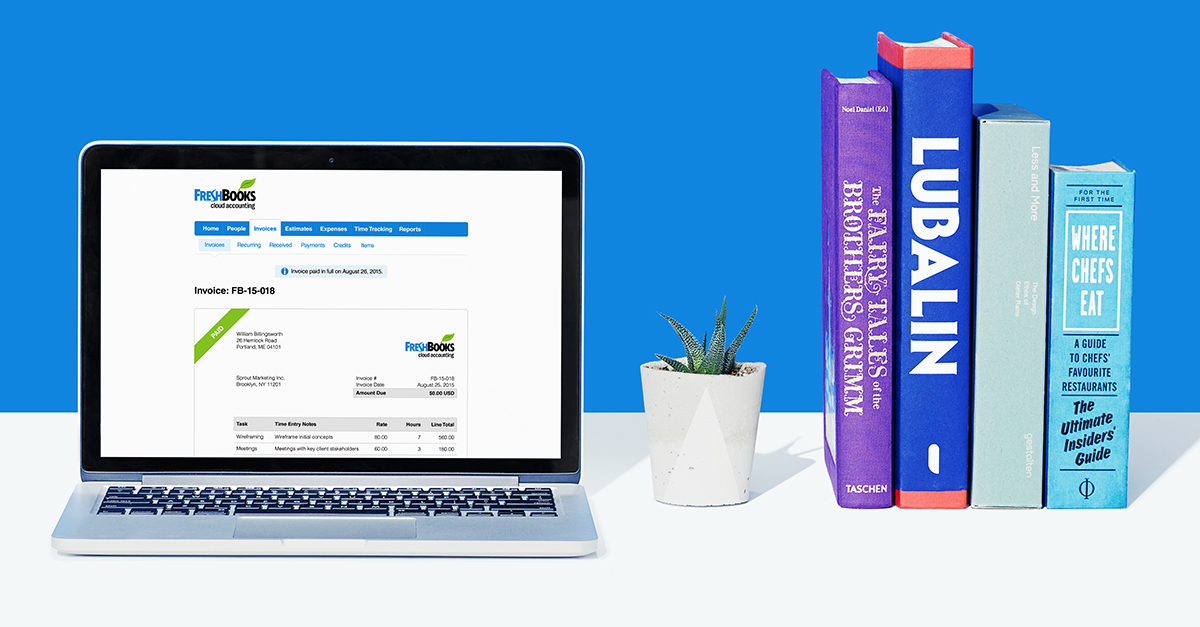 How to Create a Customer Invoice with FreshBooks
FreshBooks provides you with a sample invoice letter to customer that makes it very easy for you to create a customer invoice. There are two main ways through which you can achieve this. They include the FreshBooks Dashboard and the New Invoice section.
1. Using the FreshBooks Dashboard
The Dashboard provides you with controls that can be utilized to create a new customer invoice. Here, you can pick from two paths for creating this business document. You can click the button labeled "Create New" or you can click on "Invoice" so as to arrive at a "New Invoice" screen.
2. Using the "New Invoice" Section
Navigating directly to the Invoices section also enables you to create an invoice. Once you have arrived here, simply click on a button labeled "New Invoice". This button is located at the top right hand section of the software window. Once you click upon it, FreshBooks will take you to a special screen where you can add information to a customer invoice template. This data is entered in a number of sections. These are organized into 3 categories namely:
This category allows you to specify if your customer invoice should accept credit card payments.
This category enables you to determine the overall look of your invoice by adjusting elements such as the font, header color and overall theme.
Invoice Transaction Details:
This category of options enables you to add information that is specific to the customer invoice at hand. You can specify elements such as the invoice number, Company's name, the invoice date of issuance, invoice due date and content description.
After you customize these categories and their sub-sections, you can proceed to "Save" the customer invoice in its current form for future editing. You can also "Send" it to the client directly through email.
FreshBooks is an innovative, effective and user-friendly software tool for businesses. It allows you to create invoices very easily. Furthermore, this software enables you to access business information remotely. Hence, it maximizes your flexibility!
Free Download or Buy PDFelement right now!
Free Download or Buy PDFelement right now!
Buy PDFelement right now!
Buy PDFelement right now!
Up to 18% OFF: Choose the right plan for you and your team.
18% OFF
PDFelement for Individuals
Edit, print, convert, eSign, and protect PDFs on Windows PC or Mac.
12% OFF
PDFelement for Team
Give you the flexibility to provision, track and manage licensing across groups and teams.
Contact us to learn more about the custom services we can do for you.