Top 5 Virtual Tour Software for Real Estate in 2019
One of the industries that has received a major boost from the integration of Information Technology (IT) is real estate. Nowadays, clients can take a walk through a house that they intend to build or buy before a single brick is laid or document signed. This is made possible by Virtual Reality (VR). This technology renders a building plan into 3 Dimensional, digital images. The clients can then interact with this digital space using a special headset. Today, this service is provided across the industry by real estate firms that stay ahead of the curve through technology. With virtual tour software for real estate, your potential buyers can make their virtual tours online. Here are the latest real estate virtual tour software in 2018.
Top 5 Real Estate Virtual Tour Software
Here are the best virtual tour software for real estate.
1. iStaging
This is a software tool that you can use to turn any residential or commercial real estate space into a 30 rendering which clients can view and interact with iStaging creates immersive digital architecture using augmented or Virtual Reality (VR) techniques. This software enables you to utilize a smartphone or tablet so as to capture 360 degree views of a property that's for sale. In addition to that, you can add objects into the 30 image for your clients to view. This is made possible through augmented reality. iStaging can transform floor plans into 30 presentations for your clients. In addition to that, you can enhance the photographs of any elements in your building into 30 models for better promotion. This virtual tour software for real estate is only available through subscription.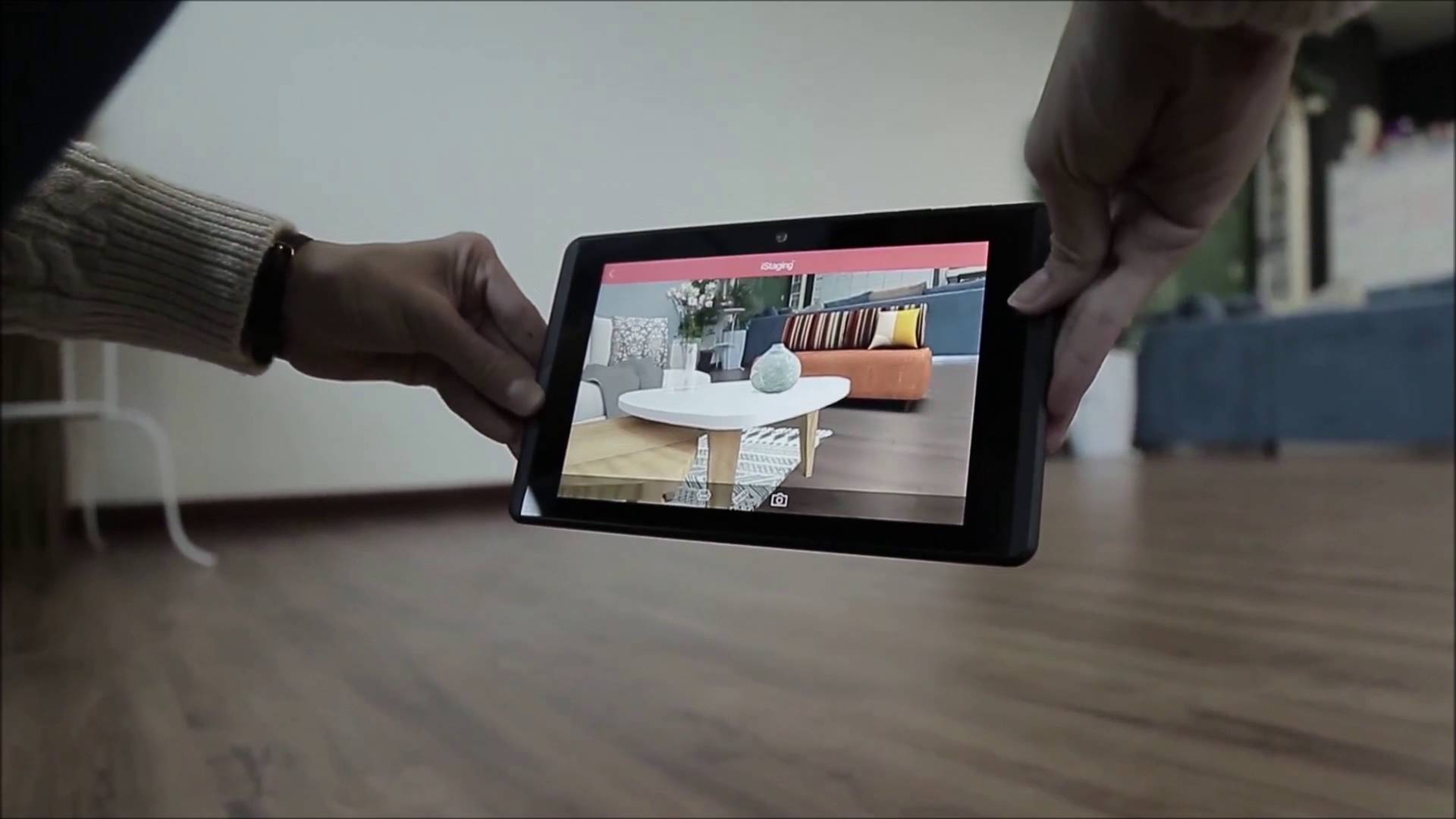 Pros
It can transform smartphone or tablet footage into 30 renderings
This software is easy to use
It can capture photos and turn them into 30 models
You can use it to scan floor plans easily
Cons
It is not available for free through a demo account
Download iStaging >>
---
2. Tourwizard - Real Estate Virtual Tours
Designed to be a self-service software solution, this digital tool enables you to give 30 tours of properties for prospective clients. Tourwizard allows you to capture panoramic shots and transform them into a virtual tour. The tours can be rendered such that they take up a full screen. Moreover, they are automatically optimized for Search Engine Results Pages (SERPs) and can be viewed on computers as well as mobile devices. Tourwizard creates videos that are compatible with all versions of modern browsers. In addition to that, you can add as much property information as you desire into the 360 degree tours. Furthermore, the real estate virtual tour software enables you to add maps as well as your own real estate agent branding. This software can be experienced for a limited time through a free demo.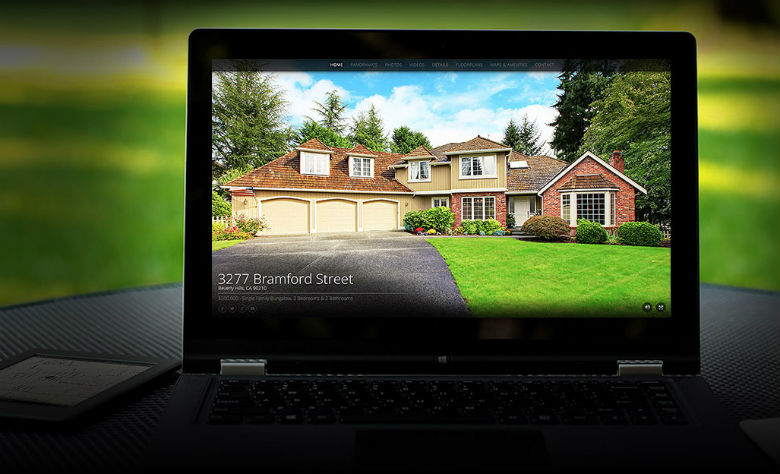 Pros
It easily transforms footage into 30 360 degree tours
The resulting video emerges already optimized for search engines
It can be viewed on mobile devices as well as computers
You can utilize it for free through a limited demo
Cons
It cannot be integrated with other audio-visual software
Download Tourwizard >>
---
3. My360
By putting you in the director's seat, this software enables real estate agents to capture and create their own 3D virtual tours. My360 enables you to develop 3D footage that can be viewed on all VR headsets. The software is hosted in Cloud infrastructure. Therefore, it can be accessed from any location in the world. By using this virtual real estate office software, you can capture every angle and corner of a property and embed it into your 360 degree rendering. By doing so, a real estate agent can show houses to prospective clients so as to guide decision-making and boost purchases. My360 is available at no cost through a 14-day demo. Any further use requires payment.
Pros
It is easy to use
The software accepts footage from a variety of cameras
It creates versatile 360 images that can be viewed on any Virtual Reality (VR) headset
This software can be used at no cost through a trial period
Cons
Its trial period is quite limited
Download My360 >>
---
4. Roundme - Virtual Tour Online
Versatile in nature, this software tool enables you to capture, publish and post panoramic tours. Roundme can transform panoramic pictures into 360 degree tours of any property you wish. The software creates footage which is compatible with a variety of devices for example tablets, smartphones and computers. In addition to that, it makes publishing as easy as dragging and dropping the content into your website. Roundme utilizes attractive skins and templates so as to develop visually pleasing panoramic shots. Furthermore, it empowers you to create an online VR portfolio by embedding multiple shots into your website. This software is accessible at no cost through a limited-time demo.
Pros
It is user-friendly
The resultant 360 panoramic shots are visually attractive
This software makes it very easy to publish content
It can help you to create a complete VR portfolio
Cons
Many of its features require payment
Download Roundme >>
---
5. EyeSpy360 - Virtual Tour Software
Highly capable, this software tool enables you to create 360 degree virtual tours in a short period of time eyespy360 allows you to upload panoramic shots taken with a 360 VR camera into the software. Having done so, it enables you to create Virtual Reality (VR) tours. The resultant interactive images are compatible with devices such as smartphones, tablets, VR headsets and computers. In addition to that, you can publish the tours online with the click of a button. An interesting feature of eyespy360 is that you can share the virtual tour among multiple viewers at the same time. This allows real estate agents to display a property to multiple interested clients. Furthermore, you can enhance any object in the tour with extra, smart information. This software is available for free.
Pros
It operates very fast
The 360 VR panoramic images are compatible with multiple devices
This free virtual tour software for real estate can publish the resultant 360 tours online
It allows for shared viewing of virtual tours
Cons
It cannot be integrated with other multimedia software
Download EyeSpy360 >>
---
Thanks to modern technology, clients can now take walks through houses before constructing or buying them. This is made possible by VR 360 degree software. The options indicated above are the best in the industry at this innovative presentation method.
Free DownloadFree Download or Buy PDFelementBuy PDFelement right now!
Related Articles
All Topics