How Does Turbotax Work with QuickBooks
As much as it is not currently possible to integrate QuickBooks online with any tax-creating software, yet it is very easy to launch and run reports in QuickBooks online so as to gather all the required data to gain entry into TurboTax. Such data include Balance sheet reports as well as profit and loss records. QuickBooks online is a unique calculative software created with the aim of making accounting easy in the case of small businesses. TurboTax on the other end is taxing software that permits users to upload their state and federal tax returns onto the online platform.
QuickBooks vs Turbotax
Based on the incompatibility issues between Quickbooks vs Turbotax, it is not easy to integrate QuickBooks TurboTax online. However, information can be imported directly onto tax returns online as TurboTax often work with programs like QuickBooks.
How TurboTax Works with QuickBooks Online
QuickBooks online majorly works with TurboTax by importing its data into TurboTax business. This can be done by self or otherwise entrusted to an accounting software expert; to get started on this, the following guidelines should be followed;
Open TurboTax business in order to view your returns.
Click on Import from QuickBooks online as provided by the file menu on the upper part of the left towards the corner.
Then follow the instructions given on the screen as regards importation.
The following should be taken into consideration while working with QuickBooks and TurboTax;
Import can only be done after the conversion of QuickBooks data to software format likewise Mac data QuickBooks can only be imported after its conversion to Windows.
Avoid networking QuickBooks online and TurboTax. It should rather be installed on a single drive after which registration must be done.
Ensure that the company name of the QuickBooks is in a single-user format and that it has been previously opened on the computer that is being used for importation.
Please note that your QuickBooks data must be updated prior importation so as to match your tax returns with your books.
Re-importation of updated QuickBooks online information is done by clicking on 'Replace' option in case there's a previously imported book.
Using TurboTax to prepare your taxes requires importation of your QuickBooks data into the application. Just click on 'Business info' as shown on the TurboTax toolbar after which you click on QuickBooks. Locate the QuickBooks data file by following the provided guidelines after which you select 'Import' to transport the data into TurboTax. Your version of QuickBooks online must be actively registered with a code to prove it especially if you are using TurboTax to prepare your business tax. Also, make sure that other users on the network log out and close the application in case it's on multi-user mode before you proceed to import data in TurboTax.
---
Best Alternatives to QuickBooks: FreshBooks
FreshBooks are softwares used in checking and tracking invoices and little expenses for small businesses. It is the most readily available QuickBooks alternative that can be used. Some of them are quite expensive; however, there are lots of cheaper ones and even free ones.
Try Freshbooks for Free >>>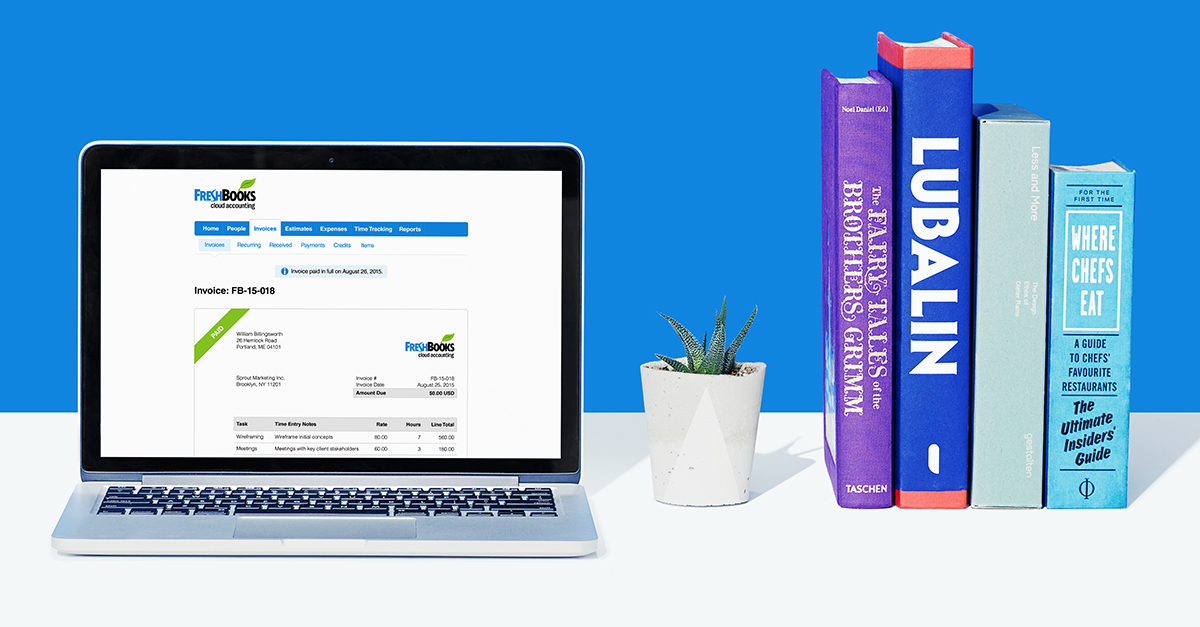 Freshbooks comes in handy for small businesses that have small staff body and also self-employed business owners. It offers integration that permits the combination of receipt scanning, the creation of invoice and accounting in one broad package making it the best alternative to QuickBooks online.
Free Download or Buy PDFelement right now!
Free Download or Buy PDFelement right now!
Buy PDFelement right now!
Buy PDFelement right now!
Up to 18% OFF: Choose the right plan for you and your team.
18% OFF
PDFelement for Individuals
Edit, print, convert, eSign, and protect PDFs on Windows PC or Mac.
12% OFF
PDFelement for Team
Give you the flexibility to provision, track and manage licensing across groups and teams.
Contact us to learn more about the custom services we can do for you.
Related Articles
All Topics