QuickBooks is online accounting software that allows its users to carry out daily accounting needs at ease. Since its inception, the QuickBooks online reviews have been increasing; and this shows how well users are integrating with it. This article will focus on what QuickBooks is, its features and what alternative there is in the marketplace.
QuickBooks Reviews - Features That Makes It Sand out from the Rest
QuickBooks is an accounting software developed by Intuit; and a complete business and account management software designed for small and medium businesses. Some of the key features that earned the QuickBook agency reviews it has today include:
QuickBooks Payroll: this service is a user-friendly feature that works well with both the online and desktop version of the QuickBooks software. Some of these payroll services include: unlimited number of payroll monthly, automatic tax calculations, printable checks and many more. The QuickBooks payroll features automatic calculations for over 20 types of payments which include salary, commissions and sick pay. The payroll feature also allows users to set reminders for paydays and allows direct deposit, W2s and paychecks. Also, the payroll features enable the user to generate reports regarding employee salaries and deductions.
Invoicing: QuickBooks invoicing allows users to create and fill professional sales form easily and effortlessly. This invoicing services also automatically keeps track of payments due dates and debts that are yet to be paid. The invoicing features also help users send recurring invoices to customers via email to ensure prompt delivery. The users can set the frequency of recurring invoice billing to suit their business needs. This feature also allows users to customize their invoice to create more brand awareness. With QuickBooks accounting software, users get to benefit from all these features and more.
Check Printing: with this QuickBooks feature, users save time while tracking their business expenses at the same time. QuickBooks check printing help to fill out information in the required field automatically to save users time. It also helps users save the checks they entered into the software thereby making it effortless to track their business expenses. These QuickBooks features provide users with the ability to print up to four different types of checks. Examples of such checks include standard checks, voucher checks, office and away checks and wallet checks.
Multi-user feature: QuickBooks offers multi-user features which allow several users to access information from the same dashboard. This feature makes integration of employee and company's information possible. Users with access to the QuickBooks account can enter their information, such as hours worked and how much for services rendered. The employer, on the other hand, won't have to enter each information, thereby saving time. This multi-user feature also helps cut the cost of having separate QuickBooks account for the company's employees.
QuickBooks Connect: this is an application provided by QuickBooks to their users with the QuickBooks desktop software. It enables the users to access their bookkeeping software online and manage their sales records, customer information and payment transactions on the go and sync it to the desktop software. The QuickBooks connect feature can sync information in real time, manage email, create and manage invoices, record sales, and payments. It also allows the user to view vendors, bills and carry out other specific functions. For users whose business mostly require them to travel and meet their customers in person, this feature is highly recommended and suitable.
---
FreshBooks – A Better Alternative to QuickBooks API
At some point in time, every small business is faced with making decisions regarding what kind of accounting software is best for the company. And this is where FreshBooks as a better alternative to QuickBooks API comes in. FreshBooks accounting software is one of the most popular and suitable accounting software for small businesses in the market. It is explicitly designed to help these businesses handle all their finances safely and securely. It offers straightforward but yet effective ways to manage invoices, expenses, reports and tie tracking.
The extensive features of the FreshBooks and its affordability are some of the things appreciated by users and has earned it the high reviews. Below are some of the primary features offered by FreshBooks:
Excellent invoicing and payment features.
Effortless tracking of expenses.
Simple and straightforward report creation method.
Try Freshbooks for Free >>>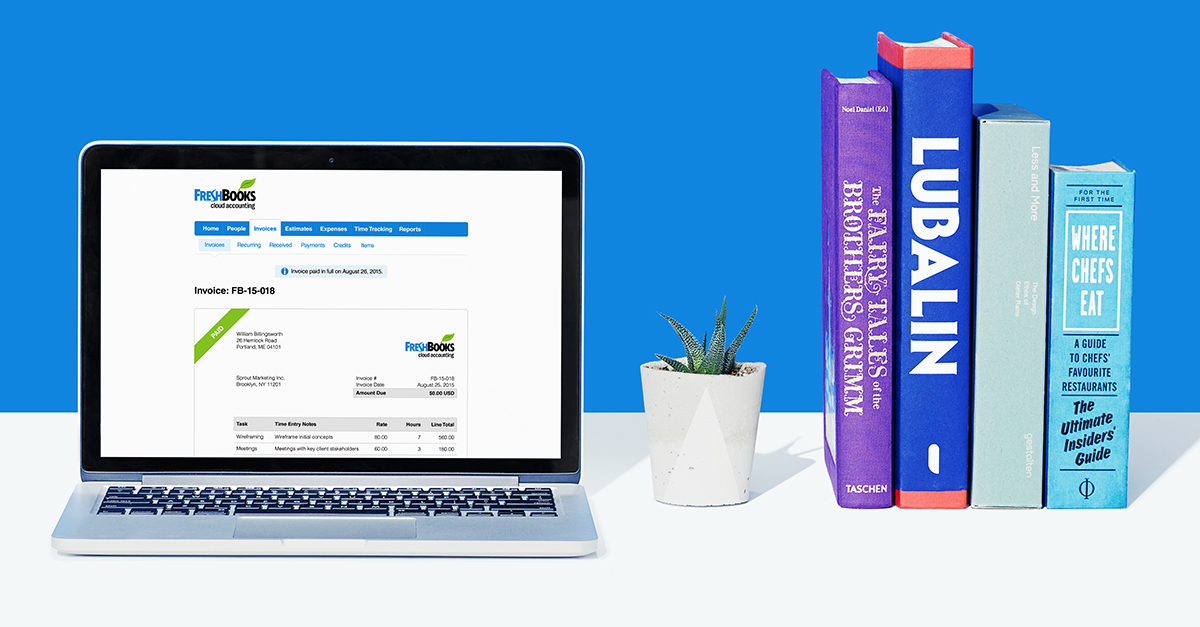 Why Choose FreshBooks API
FreshBooks API allows users to create desktop and web applications that integrate well with their accounts with so much ease. The FreshBooks API is an interface that makes it easy to access the FreshBooks data using JSON. It is also used to create and send invoices automatically when other users sign up to the company's website. It makes running the business easier, efficient and stress-free. FreshBooks API is not only affordable, but it is also easy to use and offers excellent features that are sure to take the business to the next step.
Try Freshbooks for Free >>>
Free Download or Buy PDFelement right now!
Free Download or Buy PDFelement right now!
Buy PDFelement right now!
Buy PDFelement right now!