QuickBooks is rated as one of the best if not the best accounting software suitable for businesses because of its affordability and ease of understanding. QuickBooks plus is designed with advanced features that make it easy for both small and large Enterprises to use. Aside from these, QuickBooks plus online has also widened its inclusion of professionals in the areas of accounting and bookkeeping. QuickBooks plus online has:
A track inventory that allows users to keep track of their accounting records
Features that allow users to be able to manage as much as 1099 contractors
A budget and forecasting feature that lets you plan and estimate your budget beforehand.
QuickBooks plus 2017 can be said to be the rave of the moment as far as QuickBooks plus is concerned, this is because QuickBooks plus 2017, unlike the previous versions, have numerous improvement. QuickBooks plus 2017 is able to validate sending reports through email at a given time. With QuickBooks plus 2017, it is easy to filter and search for files just by typing the intended file name in the search box.
Cash transactions can easily be located on QuickBooks plus 2017, all that is needed is a particular number that was present in the transaction. You can easily search for and print information about past and present transactions using QuickBooks plus 2017. It has upgraded security and transaction safety, unlike the previous versions. QuickBooks plus 2017 also allows you to access previously deleted files, reports, and information. It is so easy and comfortable to use.
---
FreshBooks - A Better Alternative to QuickBooks API
Although QuickBooks API has gained ground due to its lengthy years, FreshBooks is thereabout a better alternative to QuickBooks API because of the many added features. The question is, what makes FreshBooks a better alternative?
With FreshBooks multiple account feature, it is easy for entrepreneurs with multiple businesses to monitor their businesses, and what is going around, it's accounting through a single FreshBooks account.
With FreshBooks unlike QuickBooks online, business owners and entrepreneurs can measure working hours and monetize them into customer invoices from time to time efficiently and effectively.
FreshBooks has an automatic payment reminder feature that is lacking in QuickBooks. This allows you to manage and send automatic reminders to customers of payments to be made before time.
FreshBooks is also reviewed continuously to make sure it suits technological advancements that occur frequently. So users can easily navigate through features on FreshBooks than they can on QuickBooks.
Merchant account QuickBooks virtual terminal plus is a website that is secured by password where customers of QuickBooks merchant services can request for and process their credit cards without necessarily going through QuickBooks online. With Virtual terminal plus, such transactions as 'swiped' as well as 'key-entered' can be easily processed. Virtual terminal plus also allows keeping a record of payments made for downloads done in QuickBooks online.
Existing customers of QuickBooks merchant services do not need to pay virtual terminal plus. Virtual terminal plus customers selection synced with the user QuickBooks customers list, hence is easy to navigate. QuickBooks care plus is particularly good as it can be used on the go because of its mobile access; it also has an automatic back up plan and security.
Try Freshbooks for Free >>>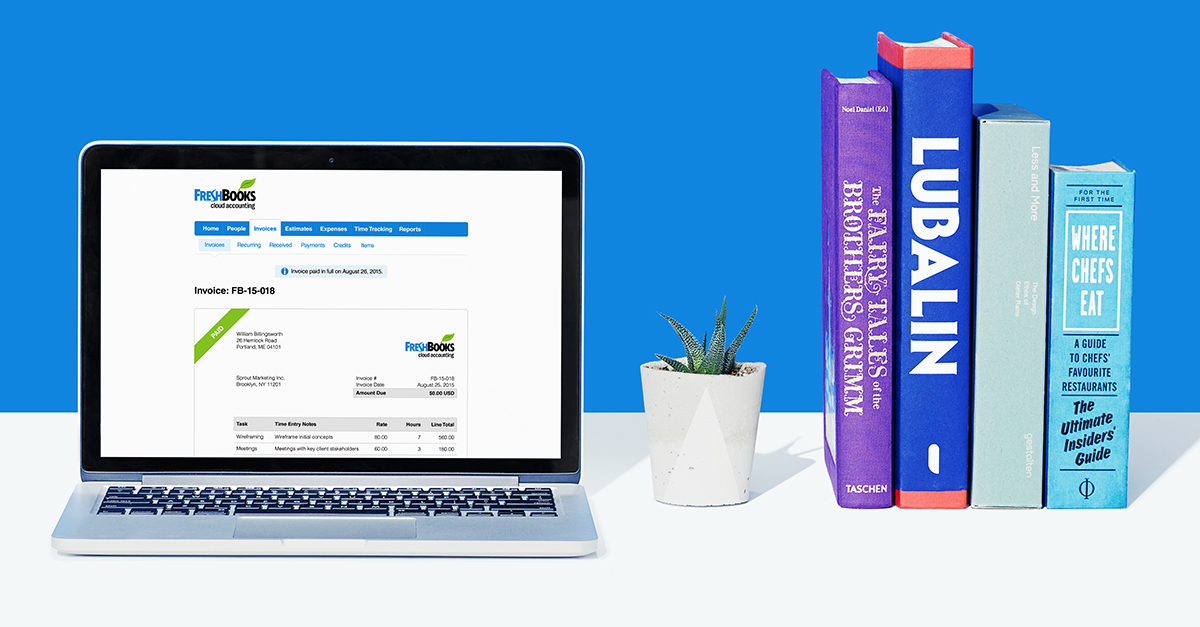 Why Choose FreshBooks API
FreshBooks API is no doubt more in tune with modern civilization than QuickBooks, especially for its notable features that allows many businesses to be managed all at once. Its uniqueness is evident in that -
It allows users to be able to charge late fees for invoices that are long overdue.
The automatic payment reminders mean that you will no longer have to bother about customers forgetting turning in their invoices.
The FreshBooks API is a better alternative than QuickBooks plus online. Its high time individuals began making use of it.
Try Freshbooks for Free >>>
Free Download or Buy PDFelement right now!
Free Download or Buy PDFelement right now!
Buy PDFelement right now!
Buy PDFelement right now!
Up to 18% OFF: Choose the right plan for you and your team.
18% OFF
PDFelement for Individuals
Edit, print, convert, eSign, and protect PDFs on Windows PC or Mac.
12% OFF
PDFelement for Team
Give you the flexibility to provision, track and manage licensing across groups and teams.
Contact us to learn more about the custom services we can do for you.
Related Articles
All Topics