QuickBooks manufacturing is a compartment of QuickBooks that is designed for manufacturing and distribution businesses. One of the major problems involved with running Manufacturing firms is tracking inventory and, QuickBooks manufacturing deals with this problem accordingly, through the integration of accounting requirements like, reduction of the inventory count and count of some of the raw materials – which synchronizes the increase in the inventory count and value of some of the end product. QuickBooks for manufacturing, also helps keep records of what a business has in stock and the location, this ensures that costs like, insurance and floor space are cut down.
Features
User Friendly-When a customer asks how to use QuickBooks for manufacturing, the first thing that comes to mind is - its easy interface and ability to link a string of suppliers to one inventory item.
Time Saving-Manufacturing QuickBooks have a compartment that tracks the costs for manufacturing jobs.
Flexibility- It can be deployed on Desktop computers or mobile phones without getting watered down.
Transferable-QuickBooks for manufacturing can be shared across a network.
Unlimited user access-The hosting service allows the users to access multiple files - QuickBooks chart of accounts for manufacturing company.
---
Freshbooks-A Better Alternative to QuickBooks.
In the manufacturing industry, FreshBooks come in clutch for customers by reminding clients, at the 30, 60, 90-day mark to pay their bills. This feature has been embedded in the software, ensuring Business owners can keep track of payments easily – meaning they can shift their focus elsewhere to ensure the company is running smoothly. Through the customization of the default payment settings and reminders, one can monitor all the clients by just clicking one button. This cuts tracking expenses and speeds up the accounting process - which would have proved to be a stumbling block in a manual system.
Try Freshbooks for Free >>>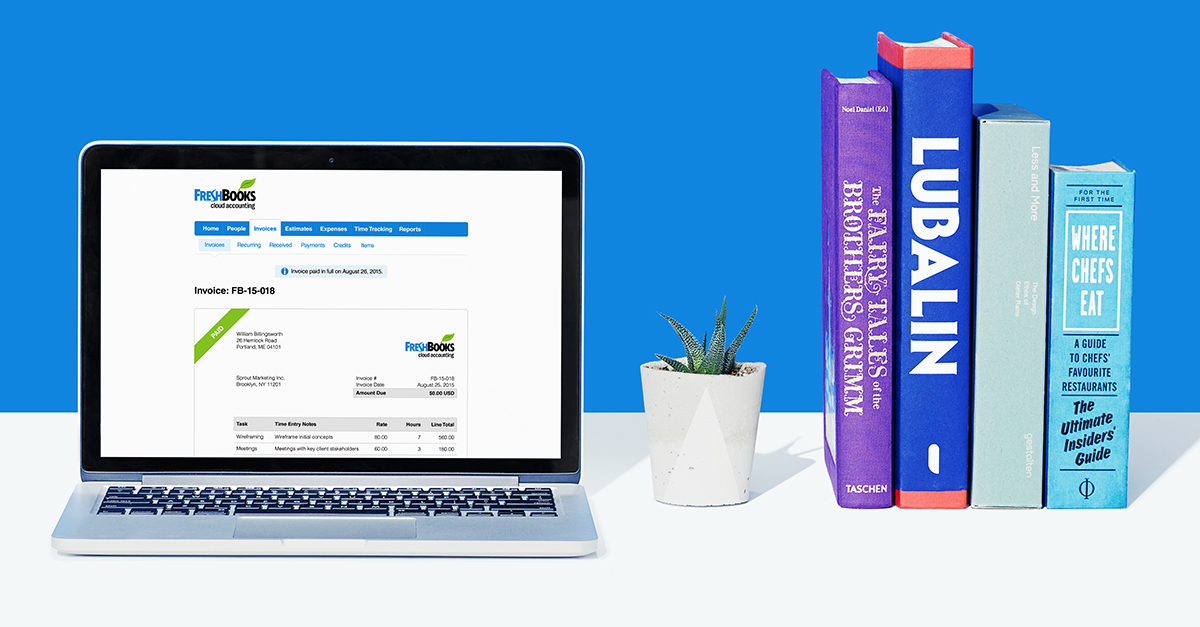 Key Features of FreshBooks
Expense Tracking-Freshbooks has an essential feature that allows easy tracking of expenses easily from any place. This feature also allows reminders to be sent to clients for on time payments, which saves a lot of time that could have been used doing follow ups.
Credit cards can be used to complete Transactions-There is a customized online payment that is designed for clients to make payments. This goes a long way to ensuring that products can be bought or sold without that much hustle.
Financial Reporting-Freshbooks links the financial department, executive and staff, and they can keep track of how the cash flow is being used.
Why Choose Freshbooks
Freshbooks eases what could have, otherwise, been a tedious process by linking bank accounts and credit cards to one platform. The reporting of financial history, is also embedded in the software ensuring that profits are maximized and losses reduced – This ensures the survival of manufacturing businesses and help them move past the growth phase. Since accounting has a lot of processes, Freshbooks is able to tie them in one and make sure they are running smoothly. Freshbooks is also easy to use by any staff member – even the ones who lack accounting qualification by securing all data in one place and cutting down on the time.
Try Freshbooks for Free >>>
Free Download or Buy PDFelement right now!
Free Download or Buy PDFelement right now!
Buy PDFelement right now!
Buy PDFelement right now!
Up to 18% OFF: Choose the right plan for you and your team.
18% OFF
PDFelement for Individuals
Edit, print, convert, eSign, and protect PDFs on Windows PC or Mac.
12% OFF
PDFelement for Team
Give you the flexibility to provision, track and manage licensing across groups and teams.
Contact us to learn more about the custom services we can do for you.