How to Customize Invoices in Quickbooks
Customized invoices have a way of giving your business a professional look, and your customers will appreciate it much. QuickBooks comes equipped with custom form styles that allow you to edit and customize your invoice to achieve utmost professionalism. Now this article will teach you for Quickbooks customize invoice.
How Do I Customize My Quickbooks Invoice
To customize invoice Quickbooks online, please follow the steps below for customizing invoices in Quickbooks
Click on customers from the menu bar and choose the create invoice option from the drop-down.
Select customize and then click on manage templates.
Choose the preferred models and click on okay.
Then select your preferences from the options menu and click on ok.
---
How to Customize the Greeting that Accompanies Sent Invoice
Select the gear icon and select account settings.
Click on sales and then on edit (pencil icon).
From the drop-down menu, choose invoice and type in your customized message in the subject and the message contained.
After you are through with the customization, click on save and then done.
---
How to Customize the General Message for Invoice
Select the gear icon and select company setting or account settings.
From the left pane click on sales and then on the edit icon on the right side of messages.
Click on "default messages shown on sales form" and select invoices from the drop-down menu.
Click on save and then done.
---
How to Mark Receipt for a Single Customer
It is also possible to import your sales receipts from excel directly to your QuickBooks account.
Launch you QuickBooks account as an administrator and open excel spreadsheets.
Choose the files that contain the sales receipts you want to import.
Ensure that the mapping of the column in the sales receipt is the same as the corresponding fields in your QuickBooks.
Select import and they will be imported into your QuickBooks company files.
---
Best Alternatives to QuickBooks: FreshBooks
Accounting software is part of your company's strategy to unlock its full potential as well as improve every other business area. Accounting software is more than just another financial management software. It helps you optimize cash flow, monitor your expenses and keep track of critical financial data. This, in turn, ensures your company grows, develop and stay healthy.
Try Freshbooks for Free >>>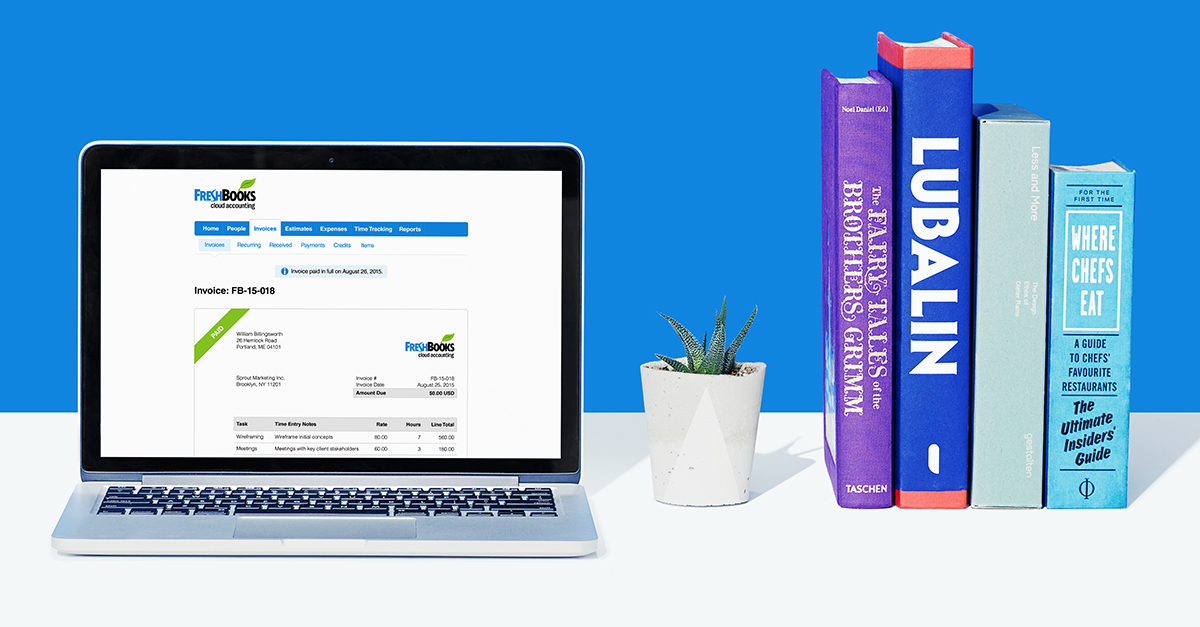 QuickBooks is the most popular accounting solution software there is, in fact, it the first choice for most people. However, is the only choice available? Or better still, is the only best?
FreshBooks developed in 2004 is an award-winning accounting tool and one of the best software available in the market. FreshBooks is the best alternative to QuickBooks and for a good reason too. Advantages of using the FreshBooks accounting software include:
It allows you to track collect your payment from the same platform.
It will enable your business to manage invoice.
It is well compatible with both iOS and Android devices.
It is suitable for small businesses, self-employed and freelancers.
Why Choose FreshBooks as an Alternative to QuickBooks
You get the services at a lower price.
It has an efficient and smooth function design.
More mobile apps.
Easy to navigate and interact with.
It generates reports at an amazingly fast pace.
This and many more reasons are why choosing FreshBooks is not only a great decision but the best for your business.
Try Freshbooks for Free >>>
Free Download or Buy PDFelement right now!
Free Download or Buy PDFelement right now!
Buy PDFelement right now!
Buy PDFelement right now!
Up to 18% OFF: Choose the right plan for you and your team.
18% OFF
PDFelement for Individuals
Edit, print, convert, eSign, and protect PDFs on Windows PC or Mac.
12% OFF
PDFelement for Team
Give you the flexibility to provision, track and manage licensing across groups and teams.
Contact us to learn more about the custom services we can do for you.