How to Import Invoices into QuickBooks
The QuickBooks import invoice service allows you to make the swift and smooth transition from the accounting software you were using before to QuickBooks. The feature will enable you to import all the existing data of your business into your QuickBooks. So all your data will be safe and secure; you also get to customize the process too.
How to Import Invoices from Excel into QuickBooks
Below is the steps to import invoices into quickbooks online.
Once inside your QuickBooks, under the file menu click on utilities and choose import to open Quickbooks import invoices wizard.
From the displayed options, click on Excel files for Quickbooks import invoices from Excel and select advance import. Then proceed to select the files you want to import.
Then go to preferences and choose how you want QuickBooks to handle errors and duplicate data that may occur during the process.
Click on the preview to view the imported files and then ok. After this, you wait for a confirmation message and the whole process is finished.
---
How to Import Data into QuickBooks (Standard Option)
Instead of talking about how to import invoices into Quickbooks Enterprise, here is the easy step for the standard options.
After launching your QuickBooks, go to the file menu and click on "utilities" then choose Import.
From the import drop-down menu, select excel files and click on no when asked to add or edit multiple entries.
Follow the import wizard command and choose the type of data.
QuickBooks will open a formatted excel spreadsheet for your files.
---
How to Import Sales Receipts into QuickBooks
Launch your QuickBooks and from the support, click on "customer".
Choose to open the invoice you want to mark and at the bottom of the window select to apply for credit.
The journal entry window will display, you can then apply it to the invoice.
Note that QuickBooks will save the new invoice number and automatically continue with the sequence.
---
How to Mark Receipt for a Single Customer
It is also possible to import your sales receipts from excel directly to your QuickBooks account.
Launch you QuickBooks account as an administrator and open excel spreadsheets.
Choose the files that contain the sales receipts you want to import.
Ensure that the mapping of the column in the sales receipt is the same as the corresponding fields in your QuickBooks.
Select import and they will be imported into your QuickBooks company files.
---
Best Alternatives to QuickBooks: FreshBooks
Some of the best QuickBooks alternatives available in the marketplace have all the accounting abilities that small businesses need. These alternatives offer a more straightforward approach to using accounting software. FreshBooks is the award-winning accounting software developed for small businesses, self-employed people and freelancers. FreshBooks allows you to track your work time, organize your account and send customized invoices to your customers. That is just a little of the many benefits of using FreshBooks as an alternative to QuickBooks.
Try Freshbooks for Free >>>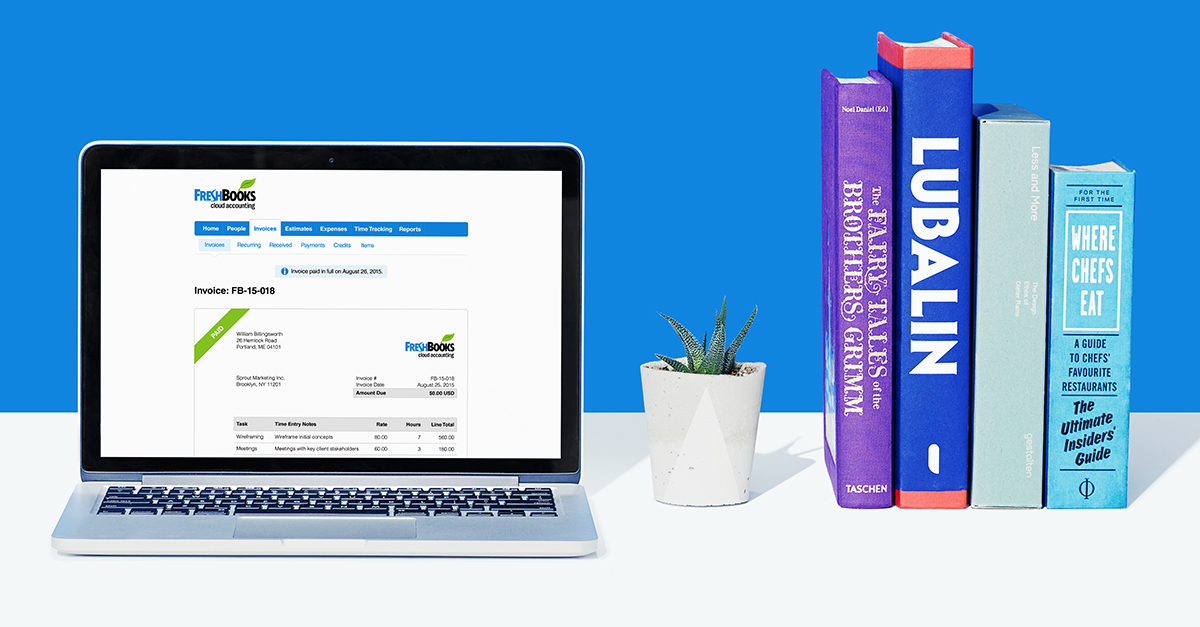 Some of the benefits include;
Managing your bills.
Collect and track your payment all on the same platform.
Expense management.
FreshBooks is compatible with mobile software which allows you to keep track of your account on the go. Also, it gives you fully functional access to the cloud solution, and as such you rest assured of the security of your financial accounts.
With all these benefits, managing your business becomes, and your company gets to where it should when it supposed.
Try Freshbooks for Free >>>
Free Download or Buy PDFelement right now!
Free Download or Buy PDFelement right now!
Buy PDFelement right now!
Buy PDFelement right now!
Related Articles
All Topics