How to Send A Paid Invoice in QuickBooks
QuickBooks allows you to take record of all your account income and expenditure, organize your records and track time. You will see how to handle payments and invoice in your QuickBooks in this article. Below is a detailed step of the processes you need to follow.
How to Apply Customer's Payment to Invoice Correctly
Enter your QuickBooks and click on customers then choose to receive payments from the options.
In the "received from" field, input the customer's name.
Select the invoice you want to apply a payment to and enter the amount.
So that's how you apply a payment to a customer's invoice correctly.
How to Record a Payment Received for an Invoice
Go to customers and click on receive payments to open the desired window.
Then select "received from" from the drop-down list and choose the customer's name. This action will show you the lists of all outstanding invoices you have at the bottom of the window.
In the amount field, enter the amount and the date in the field for the date.
Select "PMT. Method" from the options and choose the type of payment. Click on the deposit to and from the drop-down choose the account used for the payment.
Tick the box beside the invoice on the left to apply the payment.
Select save and then close.
How Do I Mark An Invoice Paid in Quickbooks
Launch your QuickBooks and from the support, click on "customer".
Choose to open the invoice you want to mark and at the bottom of the window select to apply for credit.
The journal entry window will display, you can then apply it to the invoice.
Note that QuickBooks will save the new invoice number and automatically continue with the sequence.
How to Mark Receipt for a Single Customer
Launch your QuickBooks and go to "customer" from where you will click on the customer center.
From the list on the left select the customer's name and then click on new transactions and choose receipt/statement.
Then you click on "balance forward".
---
Best Alternatives to QuickBooks: FreshBooks
Account tools and software s are more than just a financial management option; they are part of your company's way of achieving your business goals. They help you monitor your expenses, organize your cash flow and keep critical financial data records. FreshBooks is accounting software known for its outstanding performance and best cloud apps. FreshBooks help businesses to manage their invoices, collect and track payments and integrate well with many online tools.
Try Freshbooks for Free >>>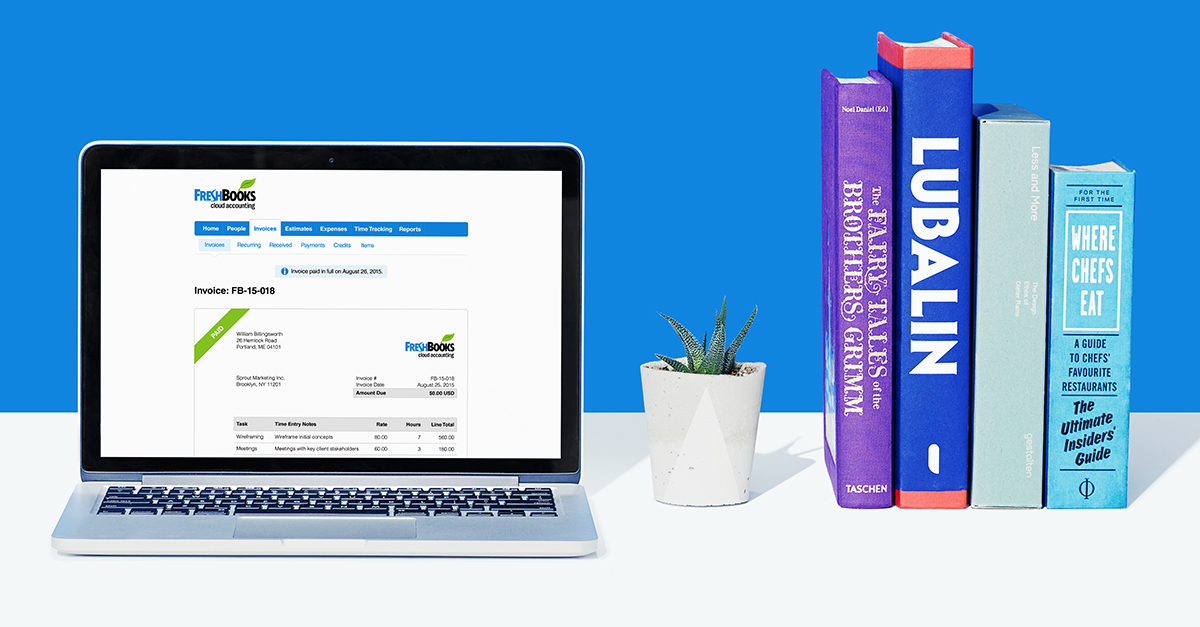 With FreshBooks, you get the best accounting services suited to your small business at an affordable price. FreshBooks also comes with a free trial, so you get to try it and see how best it suits your business.
Free Download or Buy PDFelement right now!
Free Download or Buy PDFelement right now!
Buy PDFelement right now!
Buy PDFelement right now!
Related Articles
All Topics