QuickBooks Online apps afford business owners the opportunity to run their business on the go. QuickBooks Online mobile apps have the kind of package that has a free subscription to QuickBooks Online. Each of the apps is optimized and upgraded for essential on-the-go workflows and touch interaction. After being downloaded from the QuickBooks app store, QuickBooks app is designed with advanced features that make it effortless for both small and large Enterprises to use. Aside from these, qbo apps have also widened its inclusion of professionals in the areas of accounting and record keeping. QuickBooks app allows the users to:
Monitor their business from their comfort zone. It also allows easy access to late invoices, customer data and so on, all that is needed is your mobile phone preferably smartphone.
Perform transaction with a high level of professionalism. Invoices are sent quickly, and at any time the user wishes to send them.
Take a photograph of the receipt and attach it to the transaction using the QuickBooks Online mobile app.
FreshBooks - A Better Alternative to QuickBooks App
Although QuickBooks app has acquired popularity and acceptance due to its number of years, FreshBooks can conveniently be said to be a better alternative to QuickBooks app because it has many added features. Why is FreshBooks a better alternative?
With FreshBooks multiple account feature, it is easy for business moguls to keep watch on their businesses, and also monitor what is going around as far as accounting is concerned using just a FreshBooks account.
Unlike QuickBooks online app, FreshBooks app avails business owners and entrepreneurs the opportunity to measure working hours and monetize them into customer invoices from time to time efficiently and effectively.
With FreshBooks, business owners can automatically remind clients of payments through a feature that is lacking in the QuickBooks app. This allows business owners to manage and send automatic reminders to customers of payments to be made before time.
FreshBooks undergoes continuous review to make sure it fits into technological advancements that occur from time to time. So users can easily navigate through features on FreshBooks than they can on QuickBooks apps.
Try Freshbooks for Free >>>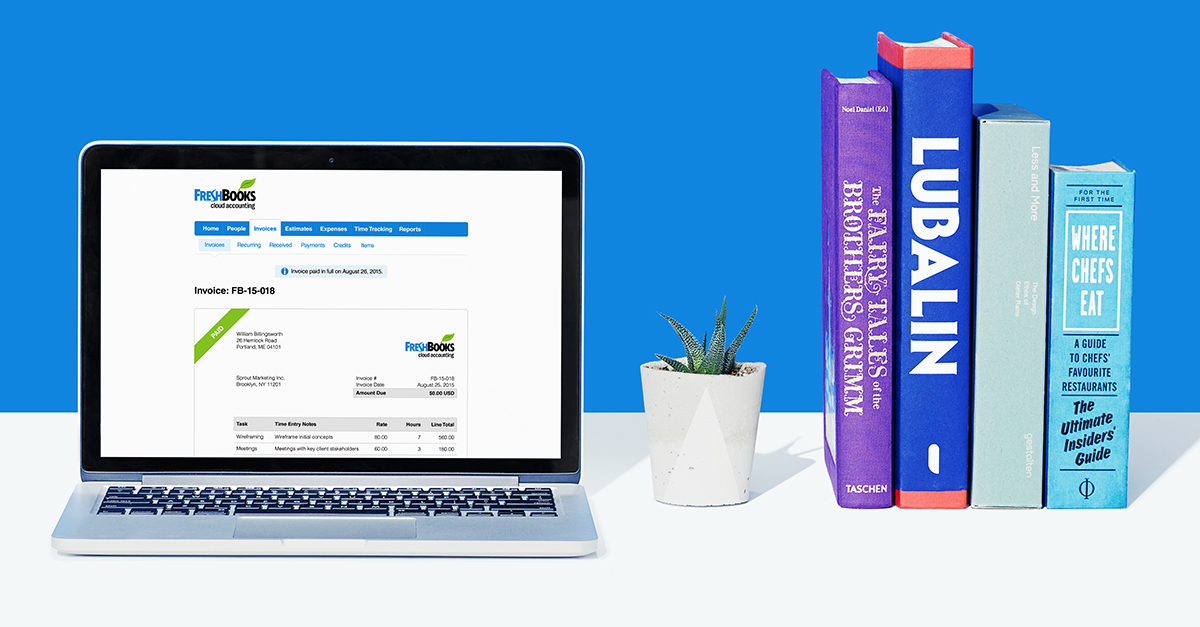 Why Choose the FreshBooks App
FreshBooks app is no doubt more in line with modern civilization than QuickBooks app, especially for its exceptional characteristics that allow more than one business to be managed all at once. Its uniqueness is evident in that -
With FreshBooks app, users can charge late fees for invoices that are long overdue.
With the automatic payment reminders, you will no longer have to worry about customers forgetting to turn in their invoices.
The FreshBooks app is a better alternative to QuickBooks app as it allows individuals to maximize time and increase the income generated.
Try Freshbooks for Free >>>
Free Download or Buy PDFelement right now!
Free Download or Buy PDFelement right now!
Buy PDFelement right now!
Buy PDFelement right now!
Up to 18% OFF: Choose the right plan for you and your team.
18% OFF
PDFelement for Individuals
Edit, print, convert, eSign, and protect PDFs on Windows PC or Mac.
12% OFF
PDFelement for Team
Give you the flexibility to provision, track and manage licensing across groups and teams.
Contact us to learn more about the custom services we can do for you.
Related Articles
All Topics