How to Do Payroll in QuickBooks
This article explores on matters relating to payrolls and QuickBooks. It contains information on how to do payroll in QuickBooks and mentions other related issues. Such information is useful to you as an employer because it eases your work when the time comes to reward and retain your employees.
Using QuickBooks to Do Payroll
Payroll is the main way that you reward and retain your employees after a job well done. QuickBooks is very effective accounting software that can help you take care of payroll quickly, and thus saves you the energy, time and resources spent on outsourcing payroll services. QuickBooks caters for a lot of matters from the beginning, in between and to the end. First, it guides on how to set up payroll and hence you have no struggles while doing so. This accounting software enables you to adjust payroll liabilities since they are essential. How to fix payroll mistakes, which are likely to happen, and enter payroll are also not a problem for QuickBooks since it is a powerful tool.
The following is a step-to-step tutorial on how to do payroll in QuickBooks.
Begin with 'Employees' Menu-in the Home Screen you should click on Employees tab
Go to Payroll Module- click on 'Get Started'
Enter the information for payroll setup-answer the QuickBooks questions. The blue links on this page are helpful if you are not sure about answers to give or if you have to make an enquiry
Include the employees- after the right questions are answered, click 'Add Employees'' to add your workers. Begin with their names in the appropriate boxes as indicated.
Enter Withholdings of your employees- here, click the next box 'Enter W-4 form,' which will allow you to enter withholding information of employee's tax, marital status and address, among others. The boxes must be filled accordingly. Indicate 'Done' when finished.
Pay schedule- indicate how often you make payments
Amount to be paid
Include employee deductions
Enter the payment method
Add employee- Click 'Done' to finish
Run payroll- after adding all employees, run the payroll. You may include hours worked including overtime. If everything is right after inspection, 'Submit Payroll.'
You can print the paychecks from QuickBooks in the Print pay stubs.
FreshBooks- A Better Alternative to QuickBooks
FreshBooks is a better alternative to QuickBooks because it can be used by a wider range of business persons, including small business owners, freelancers and entrepreneurs that run businesses alone. It enables these individuals to track the hours they have worked themselves, alongside the contractors and employees that they have hired. Despite that FreshBooks doesn't do payroll directly since it is not built into the software, it still works through the integration of other incredible tools like the Gusto, which is a modern but simple payroll solution that is helpful to small business owners. After integrating with FreshBooks, there is automatic sync of all payroll expenses to the respective FreshBooks account, thus providing a clarity regarding business finances.
Try Freshbooks for Free >>>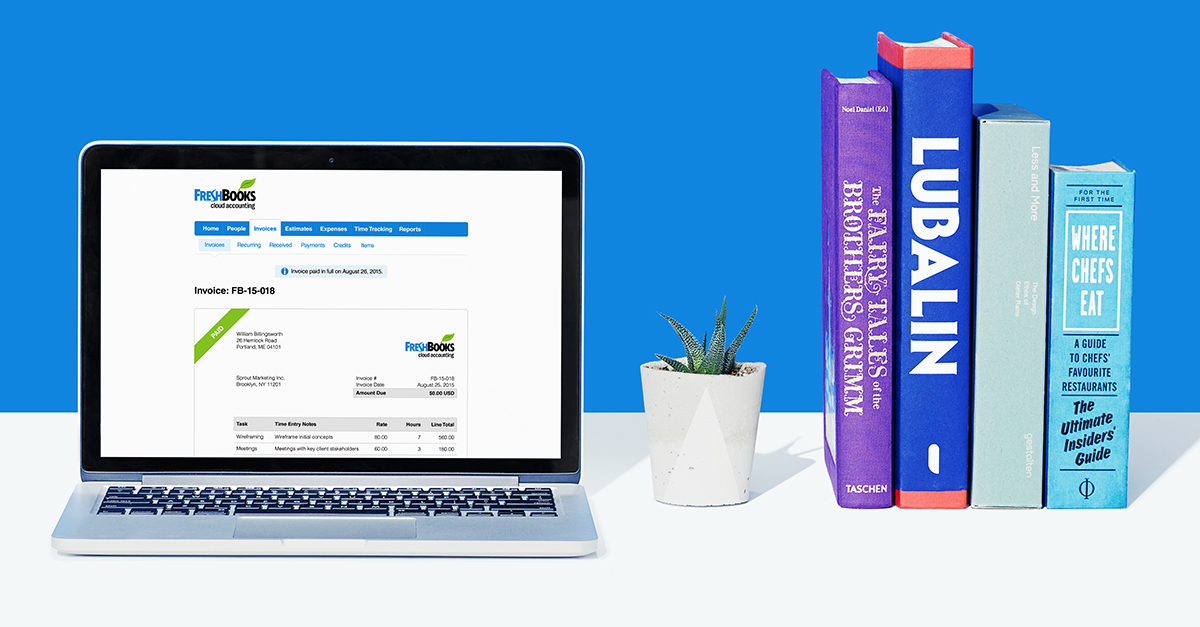 Free Download or Buy PDFelement right now!
Free Download or Buy PDFelement right now!
Buy PDFelement right now!
Buy PDFelement right now!
Up to 18% OFF: Choose the right plan for you and your team.
18% OFF
PDFelement for Individuals
Edit, print, convert, eSign, and protect PDFs on Windows PC or Mac.
12% OFF
PDFelement for Team
Give you the flexibility to provision, track and manage licensing across groups and teams.
Contact us to learn more about the custom services we can do for you.