Is Accounting Hard? Here is Your Answer
One of the things most people talk about in relation to accounting is that accounting is hard. The demanding nature of the subject leads many would be accountants to ask themselves why is accounting difficult. Of course there's no easy major anywhere especially in colleges and universities. You must work for it. The following are reasons why accounting is a wonderful career prospect with important things you need to know if you major in this area of financial management. Accounting software is also critical in modern accounting processes as you would also realize.
The Career Prospects of Accounting Major
Is accounting hard? Is it a wonderful career prospect for accounting majors? How hard is accounting? If you're thinking about accounting and joining the world of professional accountants there might be so many questions in your mind, particularly on what awaits you after you're done. Without a doubt an accounting major will open wonderful doors from all manner of career options for anyone. Accountant graduates can also expect to join a field with ever increasing salaries and rates making the degree prospect the most excellent way to invest for your future. Lots of options in accounting exist and you don't have to think you'll end up a mere accountant out there considering the huge possibilities awaiting you.
These include:
Bookkeeper/clerk - requires only a certificate or diploma to begin and offers a good insight into what specialties in accounting you'd like to join
Forensic accountant - The web has offered companies, trading and banking financial transactions a chance to grow also fuelling embezzlements, scams, frauds, identity thefts, among others. Forensic accounting remains the top professions needed today to help in auditing, valuation and determining fraud and liabilities
Financial analysts - Make the most of available financial data to ascertain the possibility of benefits or risks of any investment to give the organization or client a chance to make better financial decisions
Environmental accountant - Critical professionals in accountancy who analyze cost and benefit to ascertain environmental regulations and their fiscal effects and make analysis of environmental destruction on the economy
Personal financial advisors - Critical financial experts who aid families, businesses, individuals and others in selecting the perfect investment areas, managing finances in critical areas of their lives, retirement accounts installations, among others
Actuary - Accountants who work in actuary are needed to help make predictions on diverse outcomes of varying situations through data analysis, statistics and mathematics
AML (Anti-money laundering) officers - Help in ensuring banking records are well done, transactions properly reported and all signs of funds laundering checked into including any type of fraud
Management accountant - Make the most of leadership skills in the supervision of other financial analysts and accountants while advising on issues related to business objectives, public policy and trends in marketing
Cost estimator - Accountants who take this as a career make the most of accounting, engineering, and mathematics in the analysis of what's required to complete a manufacturing, building or construction project in terms of entire cost
---
Preparation for Those Who Want to Major in Accounting
One of the obvious questions about accounting that gets asked most of the time is accounting a hard major and what you should be prepared to do if you decide to major in it. One of the reasons many ask why is accounting so hard is purely due to:
Intensity of the courses and rigorous topics - Accounting courses are rigorous and most students find themselves in daunting studies to prepare themselves well, taking diverse courses in accounting, business, economics and mathematics. For instance, first years of college for accountant majors are spent in algebra, business statistics, calculus and elementary.
statistics and economics, among other courses. Time management - Accounting majors due to the nature of accounting coursework need to prepare themselves for intense time management due to the ever increasing workload.
Organizations and clubs - With time almost scarce and workload definitely heavy for accounting majors, lots of support is provided by diverse organizations and clubs both for local and international students. Mentorship is provided via strong alumni and other accounting and investment professional fraternities such as Alpha Sigma Pi.
---
Freshbooks - Best Software for Accounting
One of the reasons questions are asked why is accounting hard is mostly due to the nature of accounting workload and complexity in ensuring all financial reports and statements are easily accessed. Unique accounting software makes accounting easy in the workplace for small, medium to large businesses, such as FreshBooks. The accounting software is highly intuitive and simple allowing small businesses to spend very little time working on paperwork from invoicing, time and financial tracking, organizing expenses to accessing financial reports and financial statements and collaborating with fellow coworkers. Accounting processes are easy and straightforward; all financial documents required from statements, reports and invoices are easily accessible from FreshBooks.
Try Freshbooks for Free >>>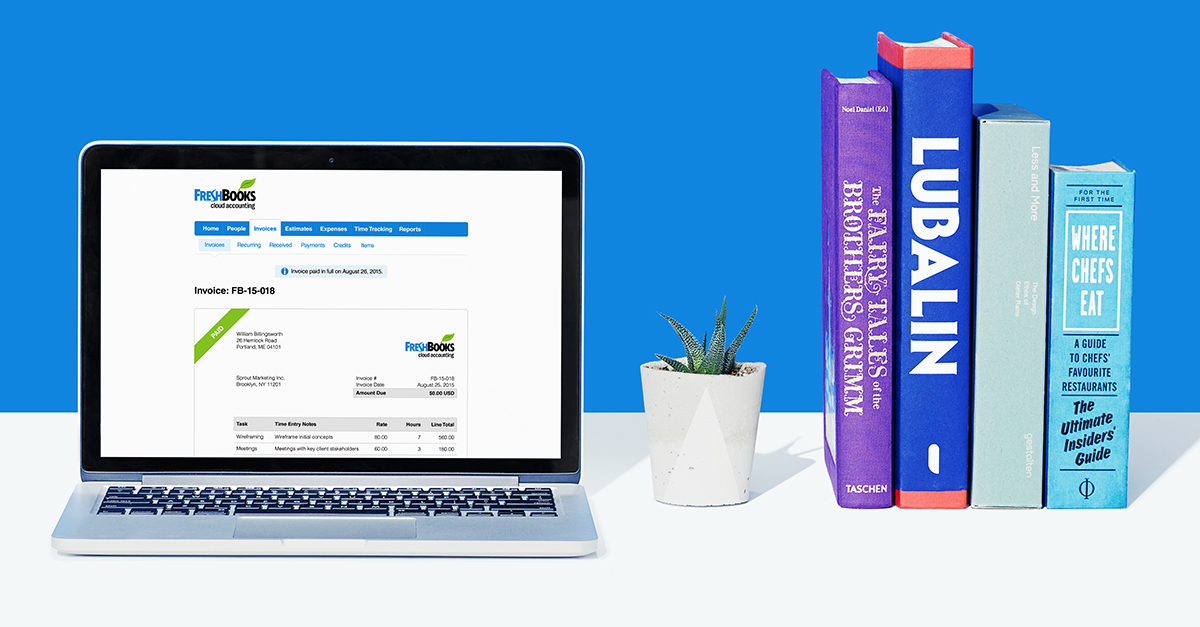 Free Download or Buy PDFelement right now!
Free Download or Buy PDFelement right now!
Buy PDFelement right now!
Buy PDFelement right now!
Up to 18% OFF: Choose the right plan for you and your team.
18% OFF
PDFelement for Individuals
Edit, print, convert, eSign, and protect PDFs on Windows PC or Mac.
12% OFF
PDFelement for Team
Give you the flexibility to provision, track and manage licensing across groups and teams.
Contact us to learn more about the custom services we can do for you.