Things You Must Know about Accounting Fraud
Accounting fraud is a huge problem globally that has ravaged diverse small, medium and large companies. Understanding how it plays out with accounting frauds examples in between can help you comprehend what is accounting fraud and how accounting software can help you deal with this ever-present evil.
The Definition of Accounting Fraud
Accounting fraud manifests in diverse ways and refers to the intentional actions of misrepresenting or altering accounting documents or records relating to expenses, sales and revenues among others, with a view to gaining monetarily from it. There're so many types of frauds in accounting and involve such actions as inflation of stock values of a company, avoiding laid out debt obligations, obtaining lots of favorable financing, among others. Legally, those accountants and workers who are forced or requested by their employers to carry out accounting frauds could be subjected to personal criminal charges.
Those who carry out accounting fraud aren't employees only, but could involve organizations and business accounts with the aim of misleading shareholders, governments, investors among other entities. Falsification of financial statements by a company is also common, where assets and revenues could be overstated as expenses go unrecorded and liabilities also under-recorded. For instance, by overstating a company's current assets and ensuring current liabilities are understated, a company can report a falsified liquidity for the short term.
---
Different Types of Frauds in Accounting
Accounting fraud does refer to manipulation of financial or accounting records deliberately with the aim of making the monetary condition or financial performance of an entity appear better than they really are. Accounting fraud examples are of different types such as under-recording depreciation expenses, over-recording of revenue from sales, refusing to disclose investments that are risky and cunning accounting practices as well as the merging of long and short-term debt into a single amount with the aim of showing the company liquidity in better terms.
Financial fraud involves different basic types. Embezzlement is probably the most common, also known as larceny referring to the illegal utilization of finances by the person given the mandate of controlling them such as an accountant, using an organization's funds to fund personal needs. Embezzlement is huge around the world, but doesn't make it into the media largely because companies and governments want to keep the embarrassing details to themselves. In most cases, the embezzler and the business usually settle the matter privately to avoid negative public reactions.
Another form of accounting fraud is internal theft, involving the theft of assets belonging to an entity by employees. It can be as simple as leaving with office supplies or taking away company products without permission or even paying for the goods. The outcome of internal theft is the shrinking of inventory.
Kickbacks and payoffs refer to situations where employees go ahead and accept diverse benefits and cash to allow entities access the business of the company, with the organization where the individual works overpays for services or goods than the case should be. All the extra funds end up with the employee facilitating the access to the business.
Another form of accounting fraud occur once company workers take away funds from business receipts without actual recording of the revenue as required on the right accounting books. Each of this accounting crime could take place anywhere, from large to medium and small business.
Forensic accounting and fraud examination help to spot fraud signs and ensure there's a clear way of reporting any suspicion. Internal controls help ensure all financial crimes are found out and culprits identified through fraud examination in forensic accounting practices. Internal audits help in fraud examination and forensic accounting as happened to identify the accounting fraud at WorldCom. An internal audit at WorldCom (U.S. second largest phone company dealing with long distance at the time) had reported the discovery of improper recording of profits totaling $3.3 billion on company books between 1999 and the first few months of 2002 in addition to another $3.8 billion in expenses improperly indicated as capital investments. After revision of WorldCom financial statements the company's profits in year 2000 were expected to dip by $3.2 billion.
---
Freshbooks - Software to Help You Deal with Accounting Fraud
Most companies remain in darkness about cases of accounting fraud due to improper tracking of business financial reports and financial statements. This is especially the case when accountants and bookkeepers are involved in the fraud and cook books to hide their clandestine evils. With proper accounting software this matter can be easily addressed, such as FreshBooks. FreshBooks accounting software ensures every business owner knows how their business is performing to avoid unwanted surprises of accounting fraud through a straightforward access to business financial reports.
It means the business owners controls what financial statements and reports that go to the accountant. You can actually skip all the complex mathematic headaches and access the important reports you need for forensic accounting and fraud examination on FreshBooks dashboard, as you access among others spending reports in color-coded breakdowns, recent activity summary and lots of other statements and reports.
Try Freshbooks for Free >>>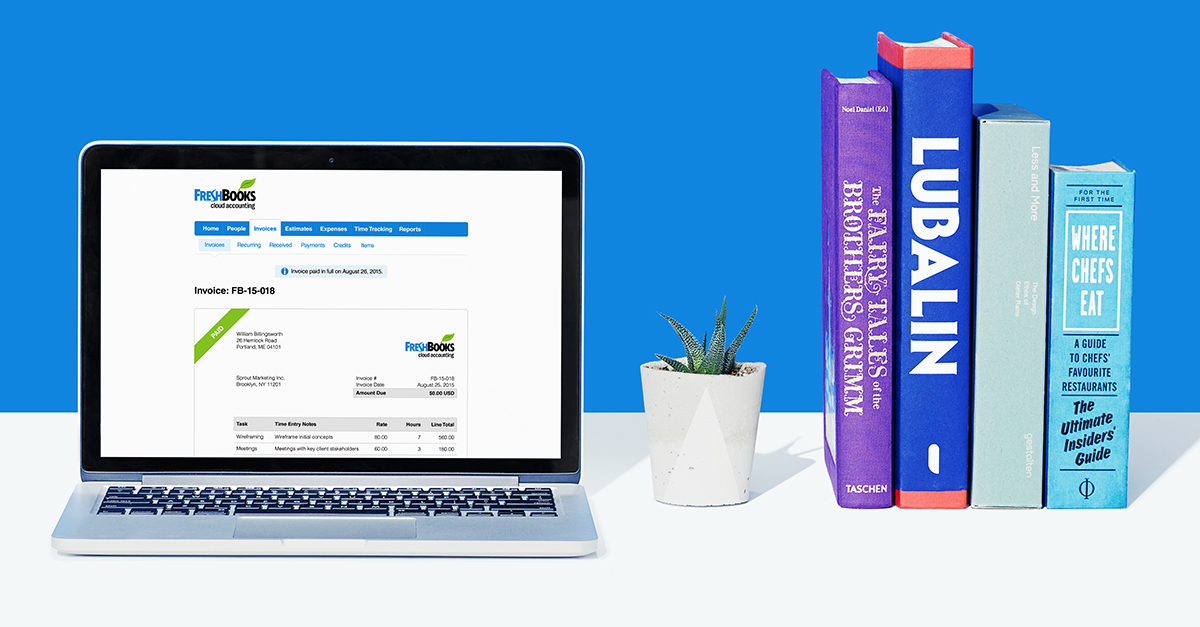 Free Download or Buy PDFelement right now!
Free Download or Buy PDFelement right now!
Buy PDFelement right now!
Buy PDFelement right now!
Up to 18% OFF: Choose the right plan for you and your team.
18% OFF
PDFelement for Individuals
Edit, print, convert, eSign, and protect PDFs on Windows PC or Mac.
12% OFF
PDFelement for Team
Give you the flexibility to provision, track and manage licensing across groups and teams.
Contact us to learn more about the custom services we can do for you.