What is General Accounting
Every small business investor, company leader or business owner must have been called upon to manage financial accounts one way or the other. It could have been as simple as billing for work done, company checking account to personal savings. One way or the other general accounting might have come into play. As the following information indicates, general accounting is highly needed and critical and accounting software also has a part to play.
What is General Accounting and its Mission
A vital thing for any small business owner is to know what is general accounting. General accounting essentially refers to general ledger collection and accounting activities that include account charges in credits and debits and documenting financial statements for a quarter, calendar or fiscal year. Such a general process is widely done by non-profits, governments, organizations, firms to small businesses. It's worth noting that general accounts hardly provide extra information on sub-categories related to management.
In contrast with other categories of accounting, typical general accounting is associated with businesses as an entity, holistically and not as a unique subgroup within that business or organization. Through accounting systems, general accounting office is able to prepare and review tax returns, analyze tax breaks where they apply among other things.
After a fiscal year through yearly credits and debits carried out and the nature of the company or business, expert general accountants are able to offer business owners diverse services such as financial statements, bank statements, and general ledgers, to balance sheets and monthly to quarterly reports. It's for the good of small business owners to understand general accounting; critical when it comes to preparing tax information, payroll and sales taxes to federal and state taxes among others.
The Important Features of General Accounting
Most importantly, general accounting is central in ensuring financial records of a small business are not just well done, but accurate and truthful. It's not a small responsibility requiring each transaction be well recorded in the accounting system of the business closely following GAAP (Generally Accepted Accounting Principles), as well as meeting the company's laid down accounting guidelines and rules and policies established by the government and related organizations. Professional general accountants are also expected to provide reliable, effective and timely advice relating to the business on all financial reporting and accounting matters.
General accounting involves a number of things but most critically general accountants are expected to maintain general accounting entries on ledgers and offer oversight as needed, for instance ledgers on post-retirement and retirement plans and endowment accounting. Fixed assets and depreciation accounting is also expected as well as non-wage transfers and entering journals. Bank reconciliations need to be done, including end-year and monthly closings and maintenance of accounting software and related bookkeeping tools.
Reporting is very important in general accounting. For instance financial reporting need to be done with internal business financial statements for the month generated as required, including financial statements for auditing purposes by the end of the year. It's also for general accounting to ensure reports showing the financial standing of the business are prepared for concerned government agencies as well as reports on bond compliance and tax filing, among others.
Objectivity must be demonstrated by every general accountant involved where every financial information developed need to be uncompromised and factual including financial statements. It's also expected that general accounting experts involved will continue using the same accounting practices as consistently as possible from one year to the other acting in the best interest of the small business or account holder.
---
Freshbooks - Software for Government Accounting
For over 10 years FreshBooks has been offering millions of small business owners an easy way to manage their accounting needs from invoicing, billing to general accounting functions. The cloud-based accounting software flawlessly integrates with lots of financial tools to enhance efficiency in any business while availing lots of features and functionalities.
General accounting is most important in any business and FreshBooks ensures the process of managing ledgers is no longer cumbersome and tiresome but easy, fast, accurate and reliable. The accounting tool offers the simplest way of ensuring time tracking, financial reports, invoices to expenses are superbly managed.
FreshBooks was designed to shorten the time used crunching complex business numbers by automating and streamlining the entire accounting process. Generating general accounting related financial reports in FreshBooks is extremely easy from financial reports already within the software. Loss or profit reports can be created in seconds with just a couple of clicks.
Other simplified processes critical in general accounting include a system of taxation allowing business owners to sift through their financial accounting records and have the most truthful and accurate tax and financial reports generated.
Try Freshbooks for Free >>>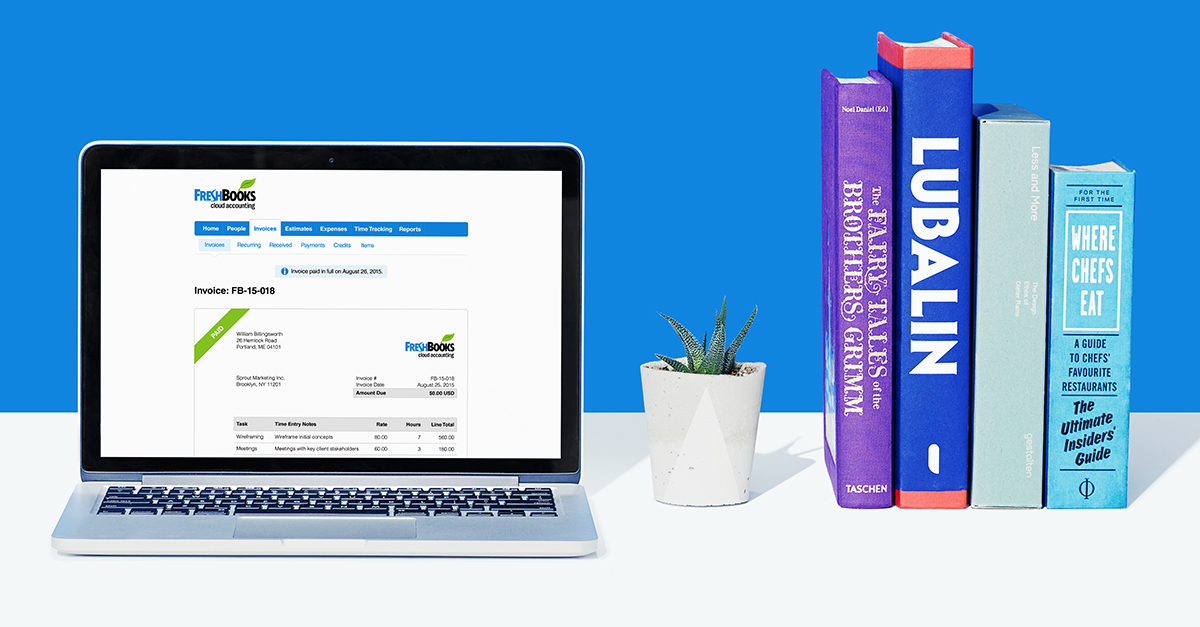 Free Download or Buy PDFelement right now!
Free Download or Buy PDFelement right now!
Buy PDFelement right now!
Buy PDFelement right now!
Up to 18% OFF: Choose the right plan for you and your team.
18% OFF
PDFelement for Individuals
Edit, print, convert, eSign, and protect PDFs on Windows PC or Mac.
12% OFF
PDFelement for Team
Give you the flexibility to provision, track and manage licensing across groups and teams.
Contact us to learn more about the custom services we can do for you.
Related Articles
All Topics