What is Payroll Accounting
With proper payroll management compensation of all employees is properly recorded, including recording of payroll expenses in the small business' accounting books. Carrying out payroll accounting ensures compliant and precise books are done and involves more than meets the eye as the following information shows. Modern payroll is much easier, efficient and streamlined courtesy of payroll accounting software.
The Definition of Payroll Accounting
In payroll accounting diverse transactions related to employee compensation are recorded by a business. Other recorded items include commissions, gross wages, bonuses and salaries among others that each member of the staff has earned. Payroll accounting entries include payroll taxes withholding, such as income taxes for federal and state, Medicare and social security taxes among others where applicable. It's also in the payroll where withholding of different contributions and premiums relating to employees takes place, such as premiums for health insurance, savings plans contributions for employees and wages and salaries garnishments among others.
All the expenses and portions of employer's unemployment taxes for federal and state, including Medicare and social security taxes are also factored in. Fringe benefits for the business owner or employer also goes into payroll accounting PDF, such as paid holidays, dental and health insurance, work compensation cover, savings and pension plan contributions, sick days and vacations. For businesses that pay their workers biweekly or weekly while the accounting periods or the company are yearly or monthly it's for the business to accrue for each benefit and wage every employee has earned by the date appearing on financial statements.
The Main Focus of Payroll Accounting
To comprehend what is payroll accounting note that there're different sections of payroll accounting entries from manual payments, wages accrued to initial records. Each of these features is dealt with uniquely in a payroll system with the initial recordings coming first.
Initial recordings: Refers to the payroll accounting primary entries where gross wages are indicated as earned by members of staff, as well as withholdings. Any employment taxes for the government still owed also goes here.
Wages accrued: At the completion of an accounting period accrued wages are usually recorded in payroll accounting. Wage amounts belonging to each employee are shown in the entries before they're paid. Once the payment of the wages has been done the entries are then reversed with the entries for initial recording going into the section for wages accrued.
Manual payments: Payroll accounting intermittently contain manual payments, which include entries where checks are cut manually for termination of workers or adjustment of salaries.
Accuracy: Payroll accounting must be sufficiently accurate to take into account working hours and every employee. This might involve accounting and payroll software automation lowering the potential of human mistake. It works as a perfect nonpartisan third party in correct recording of entries in case payroll functions are outsourced.
Deductions: It's worth noting that it's not just wages and work hours appear on a payroll accounting system. Every payroll transaction needs to be recorded in a journal, which includes entries such as liabilities, assets and expenses. Payroll entries include withholding and deductions, gross salaries and wages, federal and state withholding income payable among others. No matter the type of payroll software or system in use, accuracy of payroll taxes and reporting is the responsibility of the company.
Record keeping: It's very important for payroll accounting to ensure records aren't just precise but detailed. Recording can be in a local database, cloud or external record-keeper. With detailed and well-kept records diverse trends such as number of workers participating in retirement plans or overtime paid can be monitored. With such records intact, complying with accounting procedures and applying laws is easy while preparing for auditors.
Streamlined: With streamlined payroll accounting, especially via payroll accounting software lots of time spent preparing payrolls is eliminated. Perfectly working accounting and payroll software makes it easy for workers to access diverse financial records applying to them such as pay stubs.
---
Freshbooks - Software for Payroll Accounting
An important thing when it comes to accounting for a small business is ensuring functions have been streamlined and automated to spend very little time on paperwork and more on building the business. This is what FreshBooks offers; unique accounting software that has been in use for decades by small and medium level businesses in the automation of tasks such as organizing expenses, client follow-up and tracking time, among others. Cloud-based, FreshBooks syncs easily with Tablets, Smartphones and desktops allowing project sharing within a team irrespective of geography.
FreshBooks might not have a Payroll function in the design of its software but has integrated with great payroll tools to help manage any payroll and any related paperwork such as Gusto and Payment Evolution for those in Canada.
Try Freshbooks for Free >>>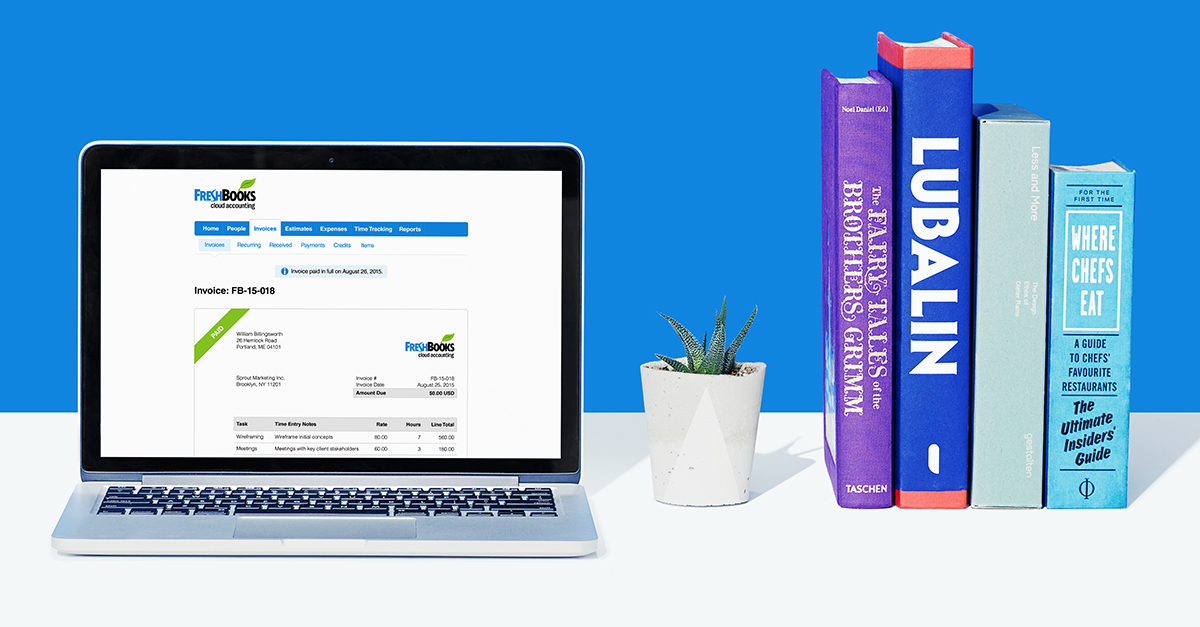 Free Download or Buy PDFelement right now!
Free Download or Buy PDFelement right now!
Buy PDFelement right now!
Buy PDFelement right now!
Related Articles
All Topics