What is Journal Entries for Accounting
With accounting journal entries all accounting related transactions are well recorded as they happen. There're so many things to journal entries as the following details show. With accounting software that make accounting journal entry easy, swift and usable in diverse ways, a look at compatible accounting software helps make this clearer.
A Brief Introduction of Accounting Journal Entries
Accounting journal entries generally refer to entries in a journal and records that help maintain accounting related transactions chronologically as they happen. In any manual bookkeeping or accounting systems, all transactions are initially recorded within accounting journals. Essentially, the general journal of accounting and economics record will contain diverse entries such as the proper data, accounts and even amounts to be debited, accounts and amounts to be credited, some brief memo or description and check number or other reference. The amounts added into the journal entry accounting according to the date will then be published within the accounting general ledger.
With computerized and highly efficient accounting systems today most transactions by companies are recorded automatically within the ledger right away once the software used has prepared invoices, creditors issued with checks or customer receipts have been processed among others. Accounting software might not allow the creation of lots of journal entries as happens in manual systems, but different accounting journal entries examples will still be needed such as funds transfer between accounts in a bank or a journal entry for recording depreciation.
Must-Know Knowledge of Accounting Journal Entries
In accounting journal entries, accounting transactions are entered into a company's accounting records. Accounting records aggregates are then done in a general ledger while journal accounting entries can also be recorded in diverse sub-ledgers later on collected into a general ledger. It's this unique critical information that forms the bedrock for financial statements needed after the completion of reporting periods.
In each journal entry the minimum line items are two and there's no maximum or threshold for line items to be added. Typical journal entries with two lines are described as simple journal entries with those made up of over two line items termed as compound journal entries. In one accounting period, it's possible for businesses to have lots of journal entries, which mean it's simpler and advisable to stick to lots of simple journal entries rather than few compound journal entries. This helps to offer clarification of the reason for the entries important later on, especially if journal of accounting research will be needed, particularly by auditors.
Any time an accounting transaction is created, impacted are usually two accounts where debits are entered against an account and credit entries done upon the other. In journal entries, credits and debit entries totals in any given transaction need to be equal for the transaction to be considered to have balanced. In case transactions never balance, coming up with financial statements would be almost impossible. As a result, credits and debits are recorded in a unique two-column format and forms a critical control desired for accounting accuracy.
Small businesses with simple accounting needs usually have bookkeepers recording journal entries. Medium businesses to large organizations usually process complex transactions and thus have general ledger accountants working on journal entries. As a result, there's great control on the recording of journal entries.
Accounting journal entries also include special types such as recurring and reversing journal entries. In reversing journal entries, the entry is reversed in the next period of accounting either manually or automatically through an accounting tool. Recurring journal entries refer to those that repeat in each successive period of accounting up to the termination date, done either manually or via accounting software automatically.
---
Freshbooks - Software for Accounting Journal Entries
FreshBooks is exceptional and fresh accounting software with widespread features needed by small businesses. It makes processing and managing financial transactions and processes easy, securely and rapidly allowing businesses to focus on other things such as building customer base.
Considering accounting journal entries are the foundation of financial accounting helping in the recording of all transactions belonging to a company, FreshBooks ensures all business activities from credit and expenses creation, payment acceptance to sending invoices are superbly compiled automatically into professional journal entries shareable with financial advisers through any of the compatible formats such as CSV or IIF.
FreshBooks ensures all journal entries are logged automatically as needed and the only hard work you'll do is submit the complete single file to a financial advisor or accountant. The file will capture all the expenses and invoice information for a specific date range. This makes it easier and flawless for accountants to take the shortest time possible to balance transactions and match numbers.
Try Freshbooks for Free >>>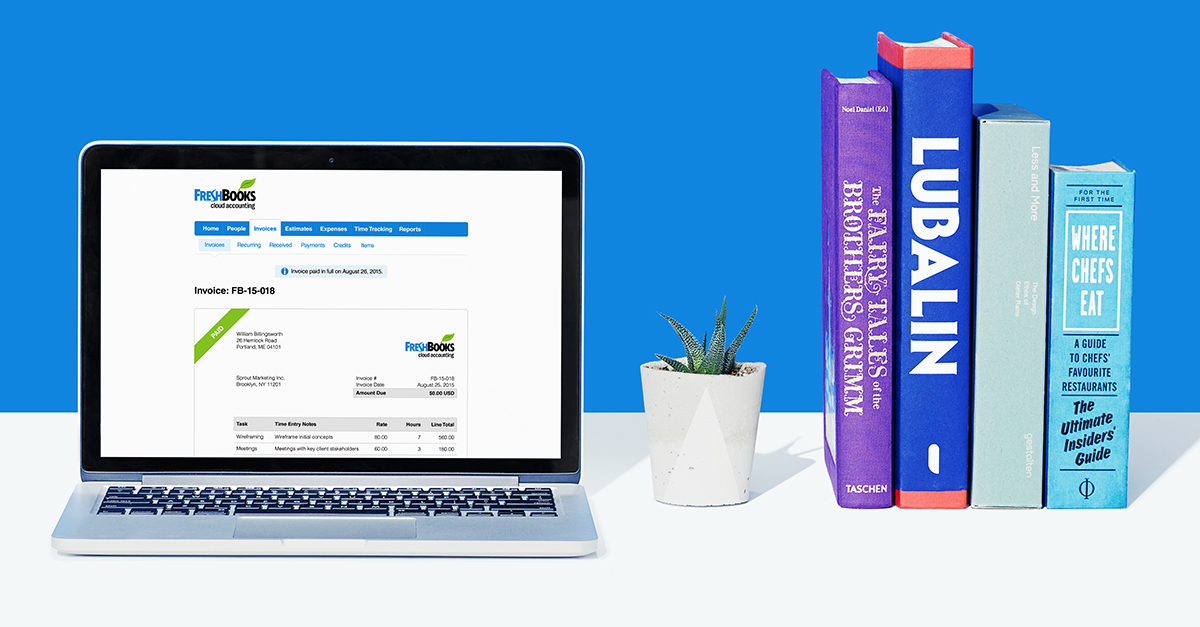 Free Download or Buy PDFelement right now!
Free Download or Buy PDFelement right now!
Buy PDFelement right now!
Buy PDFelement right now!
Up to 18% OFF: Choose the right plan for you and your team.
18% OFF
PDFelement for Individuals
Edit, print, convert, eSign, and protect PDFs on Windows PC or Mac.
12% OFF
PDFelement for Team
Give you the flexibility to provision, track and manage licensing across groups and teams.
Contact us to learn more about the custom services we can do for you.
Related Articles
All Topics