The Definition of Asset in Accounting
Assets in accounting have a huge effect on the running of a business and its value. There're so many facts and realities surrounding assets and their diversity vis-à-vis a business and its operations. The following is a look at assets in accounting and different things you need to remember about these resources. Accounting software also works in the management of assets as other facets of financial statements and transactions in a business. Included is how such software handles financial issues related to assets.
The Introduction of Assets in Accounting
Asset accounting definition refers to those resources a company owns and come with an economic value not only valuable tomorrow, but also measurable and expressible in monetary terms. Assets in accounting are categorized either as intangible or tangible. For those examples of assets in accounting you can actually touch and see and come in physical form such as apartments, they're considered as tangible assets. On the other hand, some assets are largely concepts and hardly physical and cannot be touched or seen. They lack a physical form and include assets such as trade name, domain names, trademarks, patents, copyrights and mailing lists among others.
It's worth noting that employee skills and knowledge has also been categorized as an intangible asset before as well. Assets in accounting might only be two types but assets are categorized in diverse ways. These include accounts receivables, cash, inventory, prepaid expenses, supplies and equipment, property and plant.
Not every valuable item in a business is measurable and expressible in monetary form though, such as customer base, company's great reputable, consumer brands success and value of management resource. As such, these valuable business resources don't end up in a balance sheet that includes all assets.
---
Facts You Need Know about Assets in Accounting
Assets in accounting must be reported within a balance sheet and form a critical composition of the main accounting equation that indicates that Liabilities plus Stakeholder's/Owner's Equity are equal to Assets.
Assets in accounting are also put into two unique categories of non-current and current assets and help in the aggregation of assets within various balance sheet blocks to help ascertain a company's liquidity of assets. Essentially, those assets a company expects to utilize within 12 months or fiscal year are known as current assets. Current assets include inventory, cash and its equivalents, accounts receivable, prepaid expenses and marketable securities, among others.
On the other hand, a business has those long-term assets it expects to keep the company productive over a period that could exceed one year and termed as non-current assets. These include intangible and tangible fixed assets and goodwill.
There're also growth assets that lead to some income to the business or individual, which include dividends, value appreciation and rents. Value of these growth assets could decline in valuation or rise and continue generating good value for the owner. They include antiques, equity securities and rental properties, among others.
Fixed asset accounting refers to the noncurrent and tangible assets owned by a company also required in the operations of a business. A good example includes plant assets owned by a manufacturer like equipment and buildings. By being labeled 'fixed' means the assets most definitely won't be sold, exploited or used up within the current fiscal year. Fixed assets in a balance sheet are reported in the long-term or noncurrent area usually under equipment, plant and property.
List of assets in accounting also extend to defensive assets seen as generating income for a business mostly in the form of interest. Asset value could decline or steady over time due to inflation. They're discerned as a highly conservative investment category. Examples of assets in accounting in defensive assets include deposit certificates, savings accounts and debt securities.
---
Freshbooks - Best Software for Assets in Accounting
FreshBooks is intuitive and very simple accounting software that's easy to use and maximize. It allows business to send clients professional invoices for faster payment, organize expenses perfectly to manage spending, utilize time track insights to log time on invoices where needed and collaborate with other colleagues and clients in projects. FreshBooks also automatically allows your business to accept online payments such as credit cards and avoid chasing clients to release checks. You can also use the accounting software to comprehend financial reports and share them with your accountant. A mobile app allows you to remain connected with your coworkers and clients wherever you are.
FreshBooks helps you manage your assets in accounting easily. The balance sheet in the accounting software comes in form of a template and you can use a professional accountant to streamline the template with your business. FreshBooks offers an Assets category to allow you to remove or add assets as you want, including other related entries such as Liabilities and Equity. Your FreshBooks dashboard also includes reports section according you access to all the different business reports in the accounting software for your company.
Try Freshbooks for Free >>>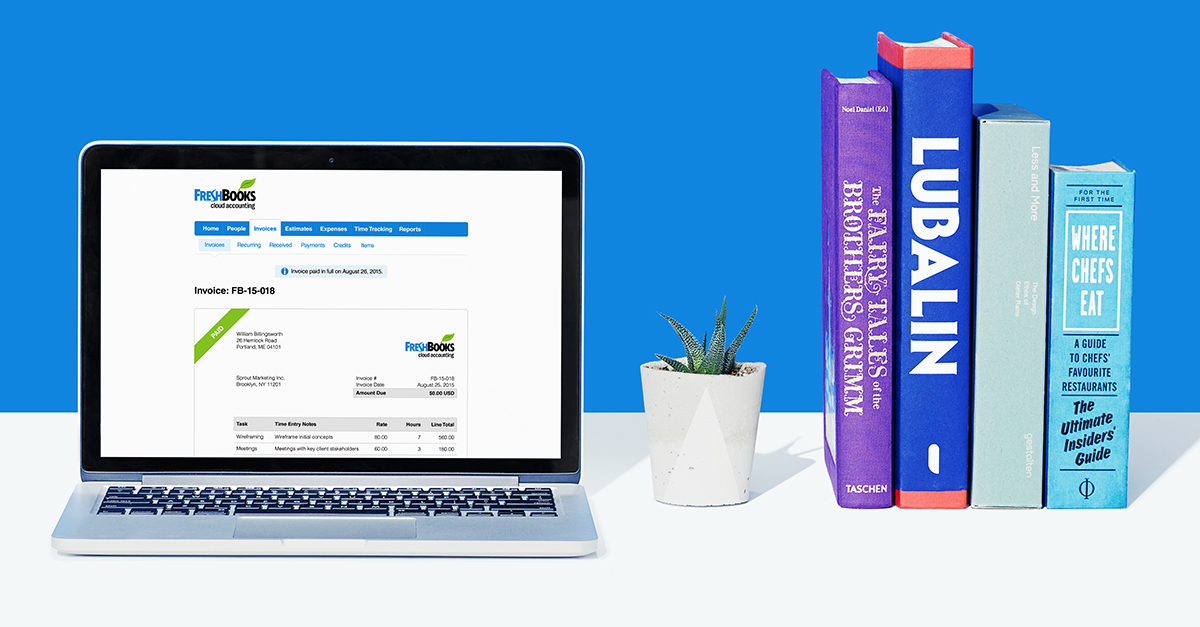 Free Download or Buy PDFelement right now!
Free Download or Buy PDFelement right now!
Buy PDFelement right now!
Buy PDFelement right now!
Up to 18% OFF: Choose the right plan for you and your team.
18% OFF
PDFelement for Individuals
Edit, print, convert, eSign, and protect PDFs on Windows PC or Mac.
12% OFF
PDFelement for Team
Give you the flexibility to provision, track and manage licensing across groups and teams.
Contact us to learn more about the custom services we can do for you.
Related Articles
All Topics