Part 01:Introduce paystub
(Paystub)
Paper provided by employer to an employee as an indication of payment of wages or salary; it generally includes details such as the amount of tax withheld, and is attached to the payment if by check.
-- from wordnik
Part 02:paystub sample, download to fill paystub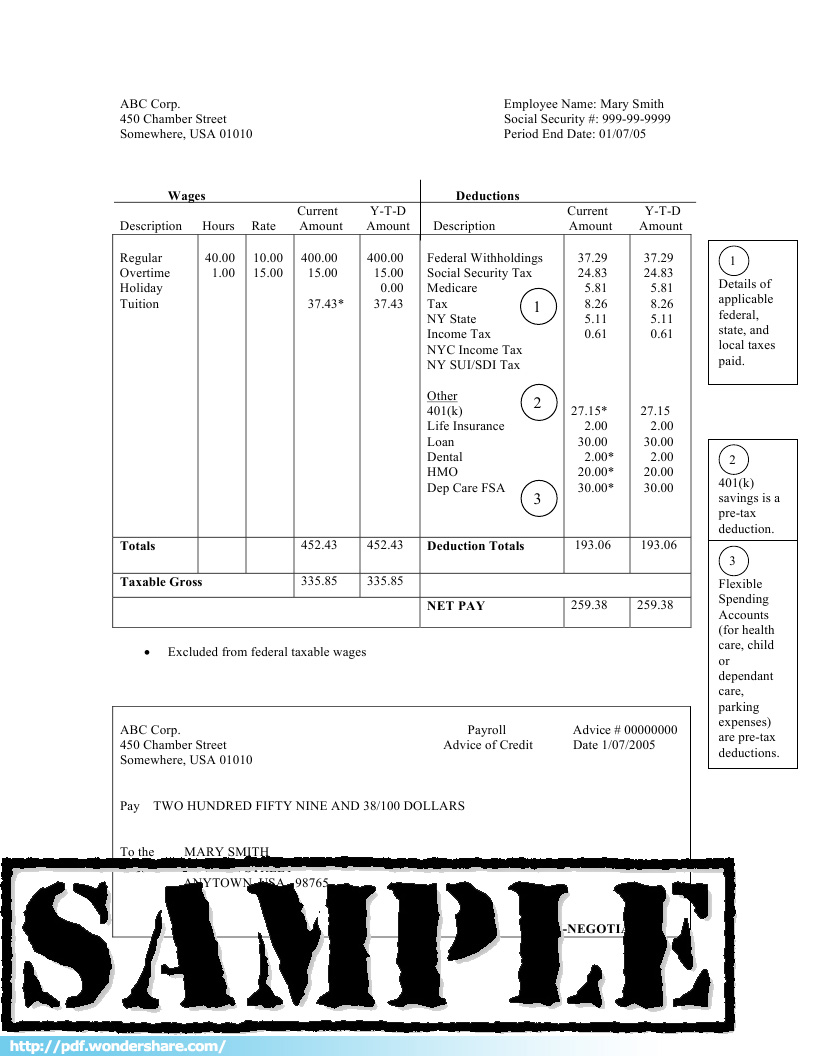 ---
Notice: This PDF form template is from internet, we just share and provide downloading, all rights reserved to original owner. If it infringes on your rights, please contact us to remove it.