How to Draw Signature Online
These days a lot of businesses and corporations are embracing digital technology to help their office process and improve productivity. In fact, individuals who work online or do some online transactions are embracing online signatures instead of using the paper and pen system. The good thing is that you can easily draw your signature online if you use the right platform. Fortunately, there are good platforms that will allow you to draw signature online and this is what this article is all about.
How to Draw Signature Online
One of the best platforms where you can have online signature draw is the SignX platform and you will see why. In the first place, SignX is the most professional electronic signature platform where users can quickly and securely sign any type of document online from just any device and any platform. This means you can sign your contract documents, financial documents and any other thing from the comfort of your office or home without the use of printers, scanners, pen and pencils.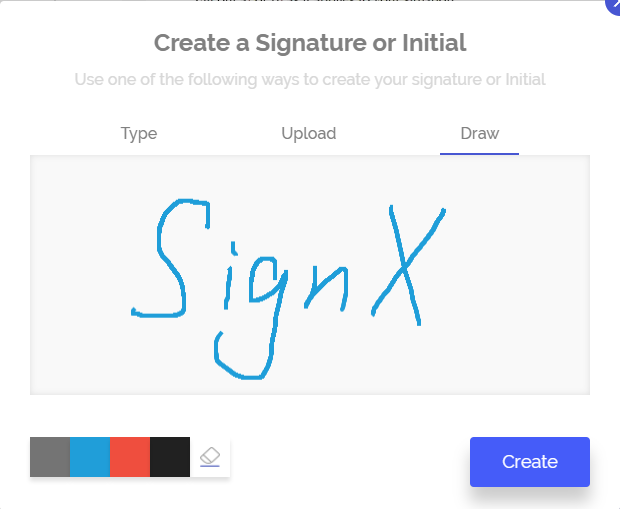 How to Draw Signature Online with SignX
To draw my signature online, the first step is to log into SignX platform using your username and password. You can use the "Sign Up" button to create an account if you do not have one.
Under the profile picture, click on "Create Signature" and a new dialog box will appear
Click on Draw and use your touch pad or mouse to draw the signature the way you want it. Then click on "Create" when you have gotten the right one
---
Free Download or Buy PDFelement right now!
Free Download or Buy PDFelement right now!
Buy PDFelement right now!
Buy PDFelement right now!
---
Other Popular Articles From Wondershare