How to Apply Payments to Invoice in QuickBooks
If you have ever tried to run a list of all your open customer invoices and find that most of them are for customers who have already paid, then you know there is an error somewhere. Errors that have to be fixed; moreover, ensuring that everything about your business is in sync is significant. This article will address all the current invoice and payment errors and how to fix them.
How to Apply Payment to Invoice in QuickBooks
Go to Customers and click on receive payments.
In the "receive from" field, input the customer's name; this will display a list of all open invoices.
Select the invoice you want to apply a payment to and enter the correct amount.
How to Add Payment Link to QuickBooks Invoice online
QuickBooks also has a feature that allows you add links to your invoice thereby giving your customers the chance to pay you online. Find below the steps you can use to add links to your invoices.
First, you need to put on your payment link/E-invoicing

Go to customers and click on "create invoice".
Under the "your customer can't pay this invoice online", click on turn on.
This will take you to the change invoice screen; here you choose the preferred method.

Then on the create invoice screen, enter all the necessary information. That's it.
How to Make Partial Payment on Invoice in QuickBooks
First, go to transactions and then select add transaction.
Enter the partial payment date and under notes or description, enter the necessary information to indicate that it is a partial payment.
Input the amount and then select a category by clicking it.
Click on income and then save.
After you accomlished Quickbooks receive payment for invoice, follow the same steps as above and under description or notes indicate what the payment is for. You can also wait until you received the full payment before you tick it as paid.
How to Make a Partial Payment to Vendors
Enter your QuickBooks account, and select vendors then pay bills. Under the pay bills options click to enable the show all bills option.
Look for the specific bill you want to make partial payments to and enter the necessary amount into the amount due column. Select the check mark to choose it for the partial payment.
Choose the preferred payment method from the drop-down option and click on pay.
Then click on close to close the window.
---
Best Alternatives to QuickBooks: FreshBooks
Account tools and software s are more than just a financial management option; they are part of your company's way of achieving your business goals. They help you monitor your expenses, organize your cash flow and keep critical financial data records. FreshBooks is accounting software known for its outstanding performance and best cloud apps. FreshBooks help businesses to manage their invoices, collect and track payments and integrate well with many online tools.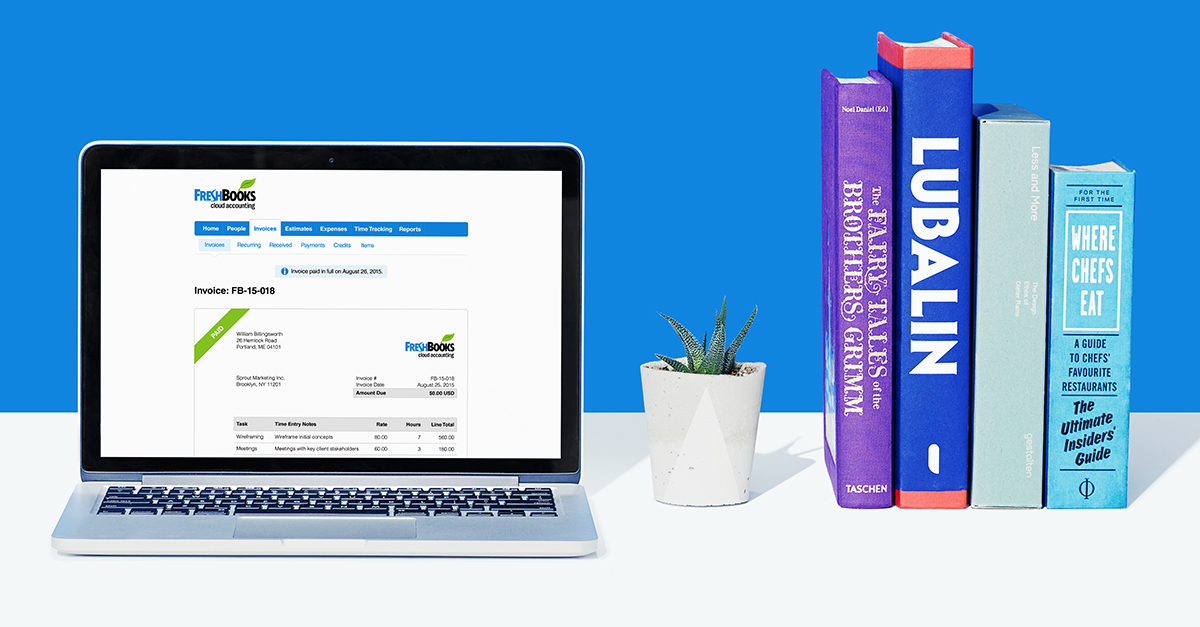 With FreshBooks, you get the best accounting services suited to your small business at an affordable price. It also comes with a free trial, so you get to try it and see how best it suits your business.
Free Download or Buy PDFelement right now!
Free Download or Buy PDFelement right now!
Buy PDFelement right now!
Buy PDFelement right now!
Up to 18% OFF: Choose the right plan for you and your team.
18% OFF
PDFelement for Individuals
Edit, print, convert, eSign, and protect PDFs on Windows PC or Mac.
12% OFF
PDFelement for Team
Give you the flexibility to provision, track and manage licensing across groups and teams.
Contact us to learn more about the custom services we can do for you.
Related Articles
All Topics