As you use QuickBooks to manage your business, it makes payments to employees and vendors, as well as the general expenses easy through the QuickBooks checks. This accounting software allows you to carry out QuickBooks check printing whenever required from the QuickBooks account. Before QuickBooks check printing, first order QuickBooks checks to begin the process. QuickBooks is user friendly just in case you do not know how to void a check in QuickBooks.
Key Features of QuickBooks Checks
Tamper resistant security coating- QuickBooks checks cannot be tampered with thus reduces fraud
Time and money sensitive- the QuickBooks checks printing is instant and in threes.
Accountant access- your accountant can access QuickBooks and print checks.
Cash flow management- ensures vendors' and employees pay is appropriate in the QuickBooks checks
Expense Tracking- upon printing checks, QuickBooks records these expenses.
Unlimited free support- any problems in QuickBooks checks printing are solvable through support.
---
FreshBooks - The Better Alternative to QuickBooks
Many accounting software users that have tried QuickBooks and FreshBooks will attest that FreshBooks is the better QuickBooks alternative. As it serves more people than QuickBooks, it also makes the tracking of expenses very easy. You only have to use an expense tracker that will keep track of your business expenses. Consequently, you will have consistent knowledge of your expenses and profitability of your business. No more need to use spreadsheets and hundreds of receipts. The only procedure required is connecting your FreshBooks account to your credit card or bank account. With automatic up-date, your FreshBooks account will always have an update of the recent transactions.
Try Freshbooks for Free >>>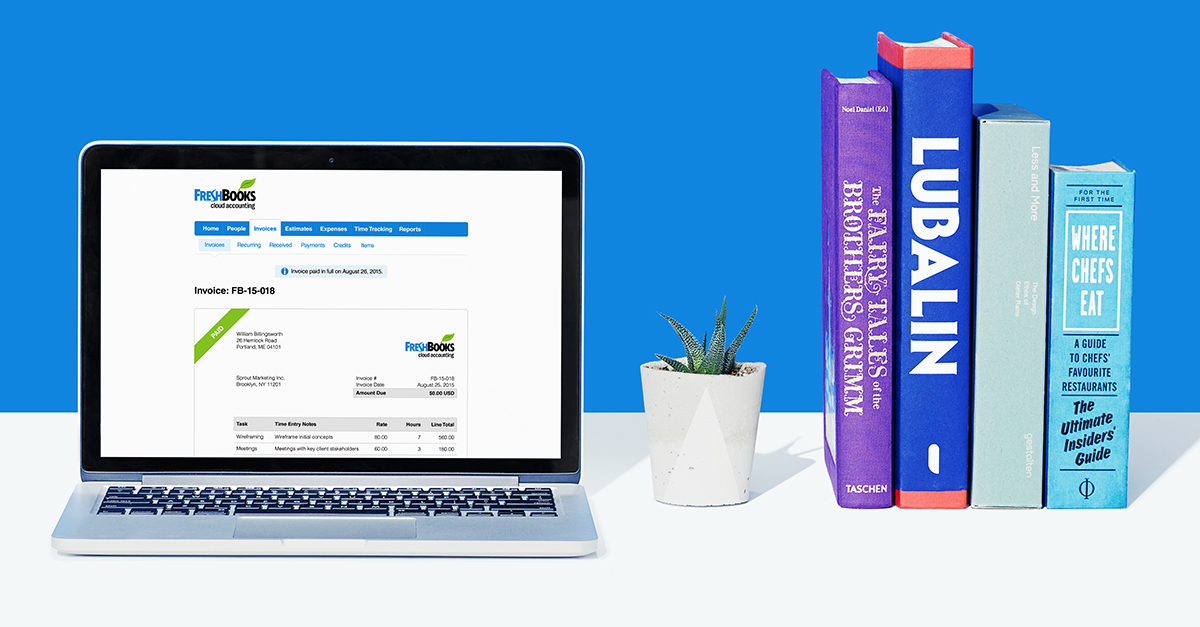 Key Features of FreshBooks
Consistent access to your business through mobile apps
Making of insightful reports
Easier payment processes through automatic reminders
Proper and fast project management through team work
Time tracking
Expense tracking for better money management
Easy professional invoicing accompanied by automated recurring invoices
Try Freshbooks for Free >>>
Why Choose Freshbooks
FreshBooks is considered a great QuickBooks alternative for various reasons, which also encourage you to choose it. FreshBooks is time saver accounting software and hence you should choose it because of the automation of bills and recurring payments. With FreshBooks, you have the capability to set up a schedule for billing. Auto-bills automate the recurring payments. Therefore, you charge clients' cards automatically in a secure way. Sending of invoices also takes place in the currency that you prefer. The best part is the capturing of expenses. Your FreshBooks system can save time for you by prioritizing tasks. The billing schedule saves a lot of time.
Free Download or Buy PDFelement right now!
Free Download or Buy PDFelement right now!
Buy PDFelement right now!
Buy PDFelement right now!
Up to 18% OFF: Choose the right plan for you and your team.
18% OFF
PDFelement for Individuals
Edit, print, convert, eSign, and protect PDFs on Windows PC or Mac.
12% OFF
PDFelement for Team
Give you the flexibility to provision, track and manage licensing across groups and teams.
Contact us to learn more about the custom services we can do for you.