How to Change Invoice Template in QuickBooks
There is a gallery of invoice templates available on QuickBooks from which you can choose for your business transactions. So, if you feel need to change to another or customize anyone, the options are also unlimited. This article will focus on all you need to know about invoice templates and how you can change or customize them.
How Do I Change Invoice Template in Quickbooks
Customized invoices give your business a professional outlook, and QuickBooks has a lot of those invoices which you can format to suit your business personality. To create a personalized template, follow the steps below for how to change invoice format in Quickbooks.
Open your QuickBooks then go to the menu bar and click on "customers". Then select "create invoices" from the drop-down menu.
Select "print preview" to see how the invoice will look like, and then exit by clicking on close.
On the create invoices screen, select customize from the drop-down menu and click on manage templates.
Select the template you prefer and click on ok to open it.
From the options pane, choose the customization preference. With QuickBooks, you can customize every part of the template and even add other features like notes too.
Once that is done, click on "print preview" to see how your customized invoice looks like.
Click on ok and save.
---
How to Change Company Name on QuickBooks Invoice
In case of company name change, you can update your details in QuickBooks also. The steps listed below will help you do that.
Log in to your QuickBooks and from the top of the page, click on the gear icon. Then click on account and settings or company setting.
From the left menu, choose a company and click on the "edit" or pencil icon to change or update your company's information.
If the company's legal name is the same, tick the box beside "same as company name". And if not, un-tick the box and enter the legal name.
Click on save and then done.
---
How to Change Invoice Number Sequence
QuickBooks usually set the invoice number sequentially; however, you can change it yourself if you want. Following the steps below, you will achieve that in no time.
Log in to your QuickBooks and from the top of the page, click on the gear icon. Then proceed to click on sales form entry.
Under the custom number section, tick the box beside "customer transaction numbers" and select save.
You can then proceed to edit the number on your invoice before saving or sending.
Note that QuickBooks will save the new invoice number and automatically continue with the sequence.
---
Best Alternatives to QuickBooks: FreshBooks
Accounting software does more than record your accounting information; it helps to make sure that your company stays on a healthy financial level. It has become a trend that any business who decide to stop using the excel spreadsheets opt for the QuickBooks Instead. However, there are other alternatives which give you the same service and at a lower price. The FreshBooks is one such alternative; it is effortless to use, affordable and gives you access to the top of notch services.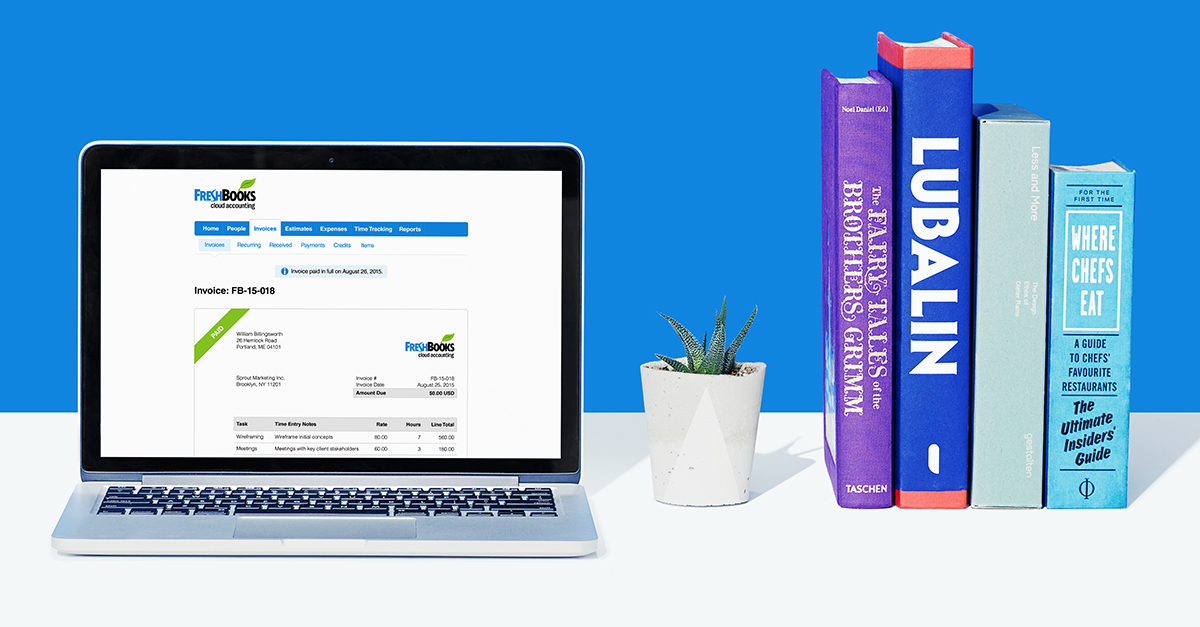 Free Download or Buy PDFelement right now!
Free Download or Buy PDFelement right now!
Buy PDFelement right now!
Buy PDFelement right now!
Up to 18% OFF: Choose the right plan for you and your team.
18% OFF
PDFelement for Individuals
Edit, print, convert, eSign, and protect PDFs on Windows PC or Mac.
12% OFF
PDFelement for Team
Give you the flexibility to provision, track and manage licensing across groups and teams.
Contact us to learn more about the custom services we can do for you.
Related Articles
All Topics