QuickBooks Pro 2015 allows the user to run reports, find data about their business and close their books with end of tear preparations. The users of QuickBooks Pro, get to enjoy services multiple users accessing a company file simultaneously without any hitches, robust operational and financial reporting among others. When choosing which version of the edition to use it is advisable to do comparisons between QuickBooks Pro 2016, QuickBooks Pro 2017, QuickBooks Pro 2018 among others to find out which suits your business best. The latest versions always have a knack for improvement on their predecessors.
QuickBooks Key Features
Bill tracker to see and print bills- QuickBooks Pro 2018 allows the user to manage bills and payments. Pro 2018 allows users to track all their bills, credit card payments mortgage payments, utility bills, insurance premiums among others.
Cloud accounting- QuickBooks Pro versions allow the user to access their account, manage their business and stay organized at any given time. This also happens without the limitation of location on computers, mobile or tablet.
Invoicing- One has the ability to see the health status of the business.
---
FreshBooks - The Better Alternative to QuickBooks
The structure and the practicality of the FreshBooks platform is appealing to the user making it user friendly. This involves invoicing clients, tracking cash flow and expenses and sending automated reminders to clients who take time to deliver payments. The features on the dashboard of a Freshbooks software are fascinating, and do not require the user to have relevant skills in Accounting to operate. But in case the user gets stuck using the software customer support is always standby, ready to offer solutions.
Try Freshbooks for Free >>>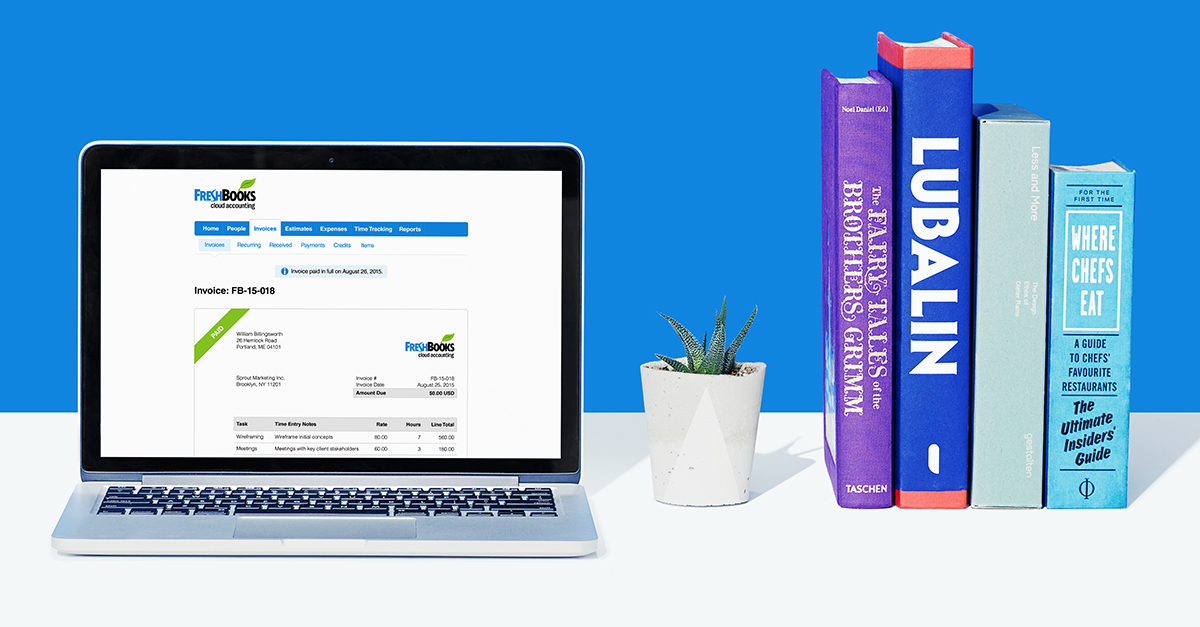 Key Features of FreshBooks
Customization of invoices- Invoices can be adjusted to suit the user's demands.
Multicurrency and Multilanguage- Freshbooks offers a platform where people can transact in their currency of preference and without the limitation of language.
Tracking offline payments- It is easy to follow up payments made at the desk, through bank transfers and postal orders since there is an option offered to document them.
Try Freshbooks for Free >>>
Why Choose Freshbooks
Freshbooks is driven by the element of bettering their services which is admirable. This is highlighted by the regular updates they do to offer better services. The technical qualities have gone through changes that has seen them improved tenfold. This has seen the introduction of a new enterprise-user version. This version has ushered users to a world of exemplary reporting and great late payment management. This has happened without making wholesale changes to the interface that has become quite the trademark. These innovations have seen the introduction of new features that have made navigation easy. Also, the automated tasks can now be done by simple clicks.
Free Download or Buy PDFelement right now!
Free Download or Buy PDFelement right now!
Buy PDFelement right now!
Buy PDFelement right now!
Up to 18% OFF: Choose the right plan for you and your team.
18% OFF
PDFelement for Individuals
Edit, print, convert, eSign, and protect PDFs on Windows PC or Mac.
12% OFF
PDFelement for Team
Give you the flexibility to provision, track and manage licensing across groups and teams.
Contact us to learn more about the custom services we can do for you.