In this write-up, we'll inform you about how to convert photo to Word. This conversion process is carried out with OCR. An acronym for Optical Character Recognition, OCR is a technique that is employed in enabling images or printed text to be translated into text that can be read by computer. Irrefutably, Wondershare PDF Convertor Pro is the most versatile Photo to Word converter application available.
Method 1: Convert Photo to Word with Wondershare PDF Converter Pro
Wondershare PDF Convertor Pro is an ideal alternative. It is remarkably useful for people that seek to convert photo to Word, and vice versa. The software employs OCR technology in turning scanned PDF or image to searchable and editable files in Microsoft Word format. Here is how to use this quality photo-to-Word converter.
Step 1. Import a Photo
Go to "Create PDF" tab and import a photo file. Click "Create PDF" btton to convert this photo to PDF first.
Step 2. Enable OCR
Go to "Convert PDF" tab and import the converted PDF. The program will automatically detect the image-based PDF and a window will pup up to remind you to enable OCR. Select the correct language of your photo text in the OCR language list and click "Enable OCR".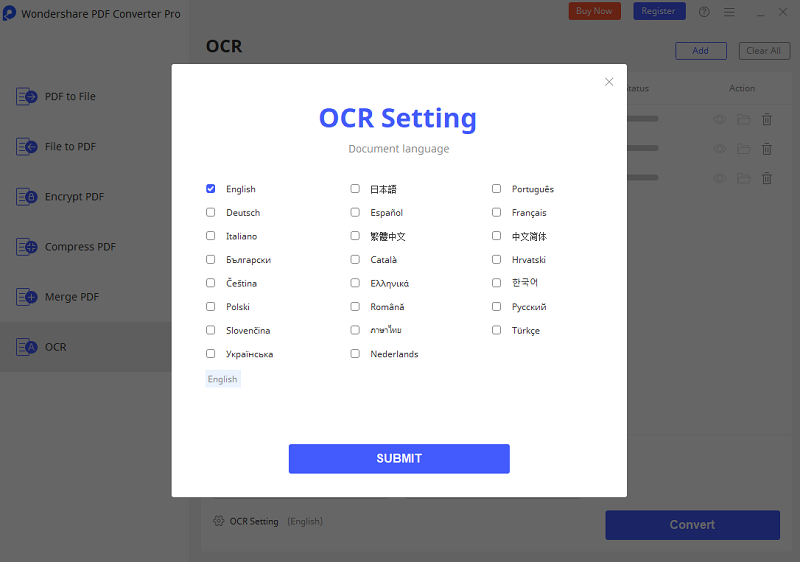 Step 3. Convert from Photo to Word
You should now choose "Microsoft Word" since this will be your output format. Lastly, choose the "Convert" option so the conversion process can start.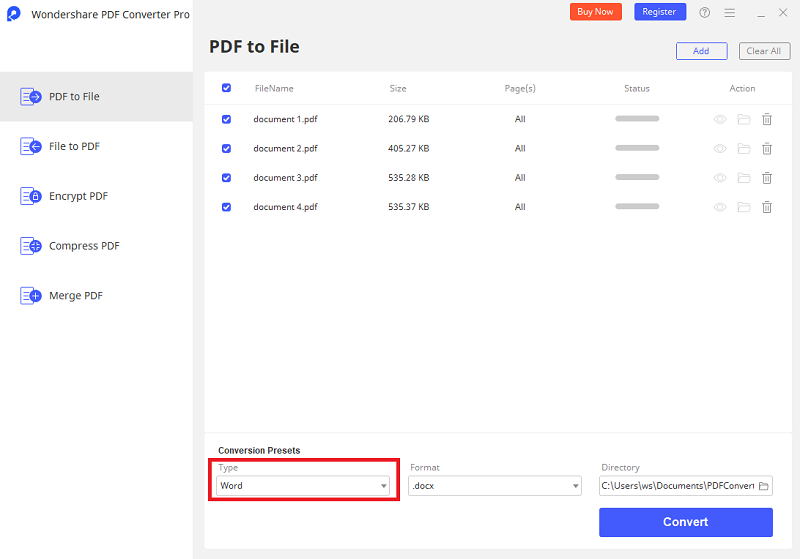 ---
Method 2: Convert Photo to Word with PDFelement
Owing to its uniquely designed and extremely fast OCR tool, PDFelement remains the leading photo to word converter in the industry. It offers comprehensive solution, robust features and capabilities to maximize your productivity. Its tools for annotation, for editing, for creating PDF forms are second to none. PDFelement is a professional PDF file management that facilitates how you work with PDFs files, enabling you to create top-notch PDF documents and forms instantly and securely.
Apart from this, it also lets you edit text, images as well as pages contained in a PDF file. Its annotation tool is handy for remarking content with sticky notes, for highlighting and striking through context. This software works as a form filler, enabling you to create, to edit, to fill out and to sign forms in Portable Document Format (PDF).
It is an affordable and extremely fast photo-to-Word converter.
It helps in unlocking text within images with the aid of Optical Character Recognition.
It lets you carry out partial OCR on specific user-defined fields within PDF files that have been scanned.
It helps you open, save, and print PDF files.
It is used for marking up PDFs and for adding, removing, moving, re-sizing, and rotating graphical elements that are in a PDF document.
It has robust file conversion features, allowing you turn PDFs to formats such as Word, TXT, HTML, and image files.
It offers solid security to your PDF documents with password protection.
To turn your photos files to Microsoft Word files, you need to follow the steps explained as follows:
Step 1. Open a Photo
The first step is, launching PDFelement on your computer. You can drag and drop your photo file directly into PDFelement to be opened.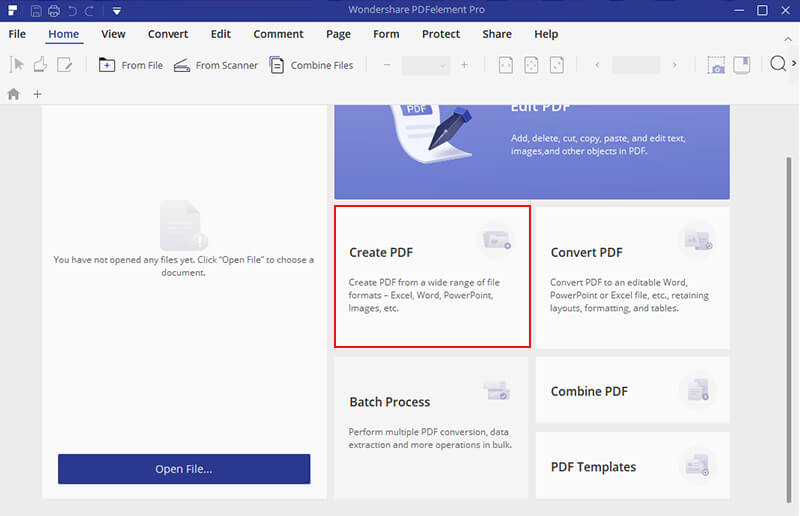 Step 2. Perform OCR
Once PDFelement has detected the opened file is an image or scanned file, it will pop up the notice to suggest to using OCR. So you can click the "Perform OCR" option in the notice or click the "Edit">"OCR" button in the ribbon bar to perform OCR.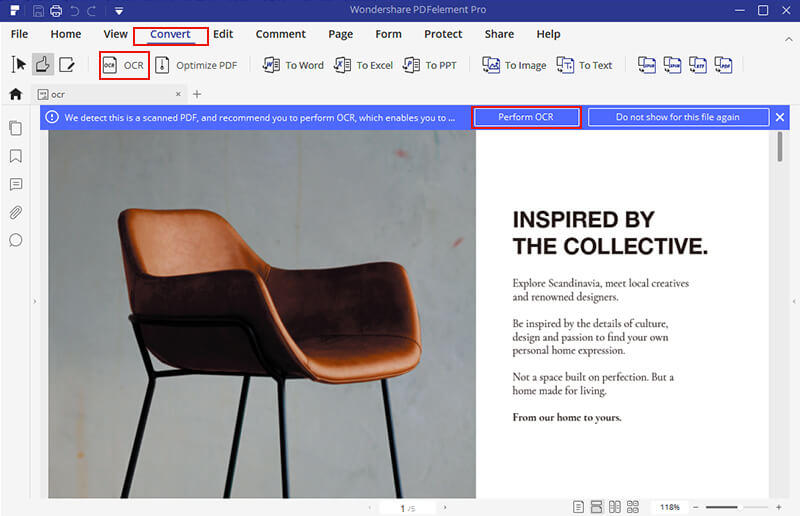 Step 3. Convert Photo to Word
In this last step, you should proceed to the "Home" tab. Then, click the button "To Word", shown in the popup window and click the "OK" button so you can now start to convert photo to Word.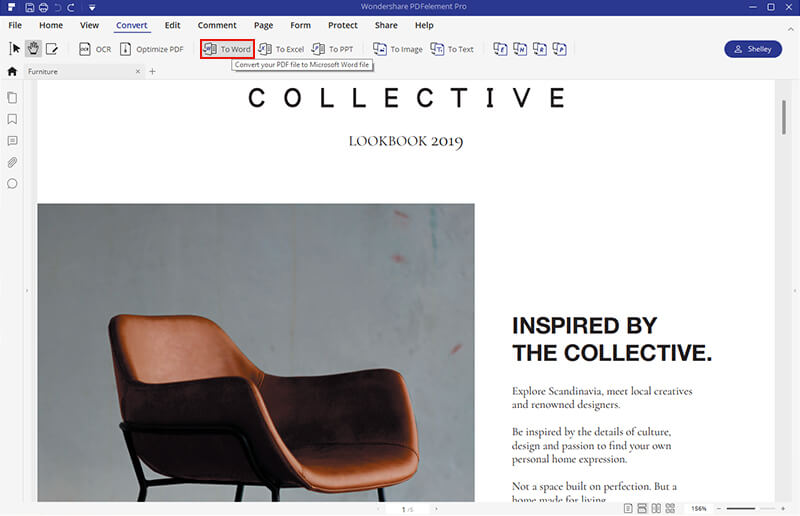 ---