For any business taxes are a necessary evil and must be done. They are also one of those business processes that you must be very careful about since a small mistake could lead to an audit and no business wants that. This is why most people turn to small business tax software that can act as a guide to help you fill in your tax forms correctly. The main problem is that there are so many small business tax software solutions in the market that it is becoming increasingly difficult to pick the right one for you.
In this article, we are going to highlight 5 of the best small business tax software. But before we begin, here's the best way to fill out tax forms.
Top 5 Small Business Tax Software
Documents in PDF format are easier to manage, create and share. This is why every business utilizes this type of document format for many of the business documents. If you do, you need a PDF document management software that will make it easier for you to not only create but manage every aspect of your PDF files. That program is Wondershare PDFelement for business.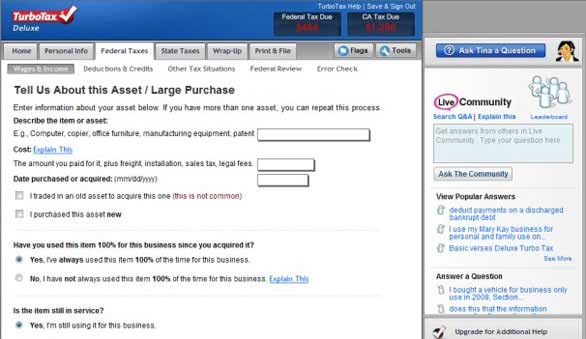 Pros:
It comes with an exceptional user interface that guarantees an exceptional user experience
Easy navigation makes form filling really easy
It actively probes the taxpayer's financial situation to ensure accuracy
It has a mobile version for all devices
Cons:
It can be quite pricey for the startup
Some IRS forms are not supported
---
This software received top honors as one of the best tax software in the business. One of the reasons why is because it can be used to file both federal and state returns and it supports nearly all IRS forms and schedules. This version is great for taxpayers who don't need tax Schedules C and F.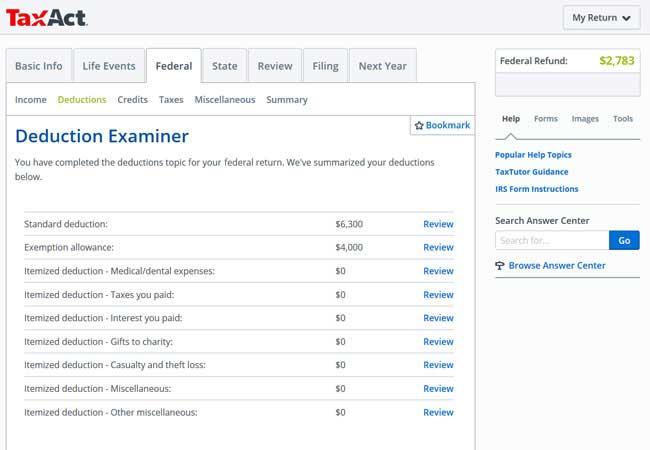 Pros:
All tax topics are covered and there is a thorough explanation of all the tax topics
It comes with an excellent life events section
Has great customer support
Cons:
---
This small business tax software has been useful to taxpayers for decades, making it one of the most recognizable names in tax preparation software. It is ideal for tax topics that are important to home owners with W-2 income and can also be helpful for those with dividends and investment income.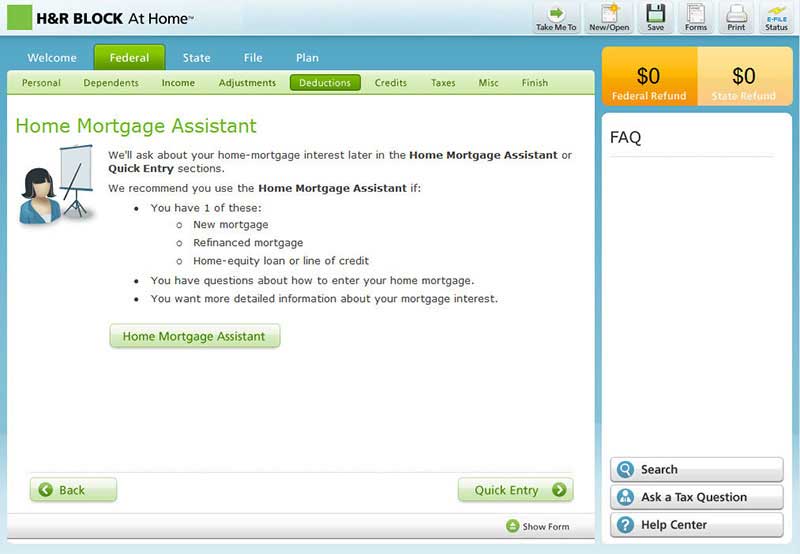 Pros:
It offers a thorough coverage of tax topics
The help files have a great index and are easy to follow
Has a fully functioning mobile version
Cons:
It doesn't support all types of forms or schedules
The final error check can be a little difficult to navigate
---
This is another small business tax software that does a great job of supporting tax topics that many taxpayers need. It comes with a pleasing user interface and it offers considerable support.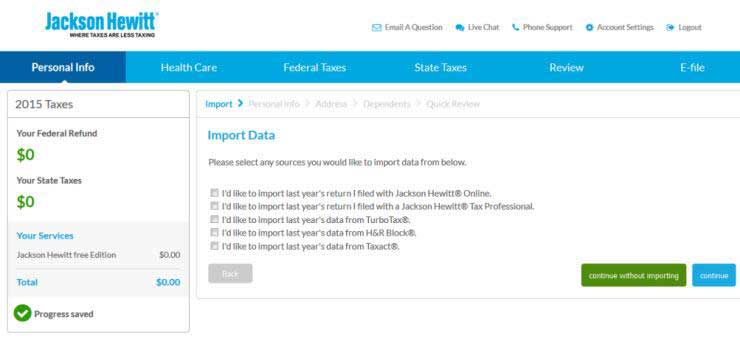 Pros:
It has an attractive user interface
It offers good coverage of the most common tax topics
Cons:
It has a few navigational errors
Help can be a little bit lacking in information
---
This small business tax software supports nearly all tax schedules, more than any other we've seen. It is therefore a great solution if you need more than the ordinary business. Its user interface may need some work but navigation is great and they offer great customer support.
Pros:
At just over $12 it is one of the most affordable small business tax software
It supports more IRS schedules and forms than most of its competitors
It uses standard navigation conventions
Cons:
The user interface is a little bit outdated, making it one really hard to use especially if you have never used tax software before.
The search tools on the program can be a little ineffective sometimes
It lacks a mobile version and therefore may not be a great option if you want to have the flexibility of filling in forms on mobile.
---
The Best Small Business Tax Software to Fill in Tax Forms
Filling tax forms is never easy and since you don't want to make a mistake that could be costly in the long-run, we recommend you use PDFelement for Business to make filling these sometimes-complex forms easier. The program is designed to manage every aspect of a PDF document and filling forms is one of them.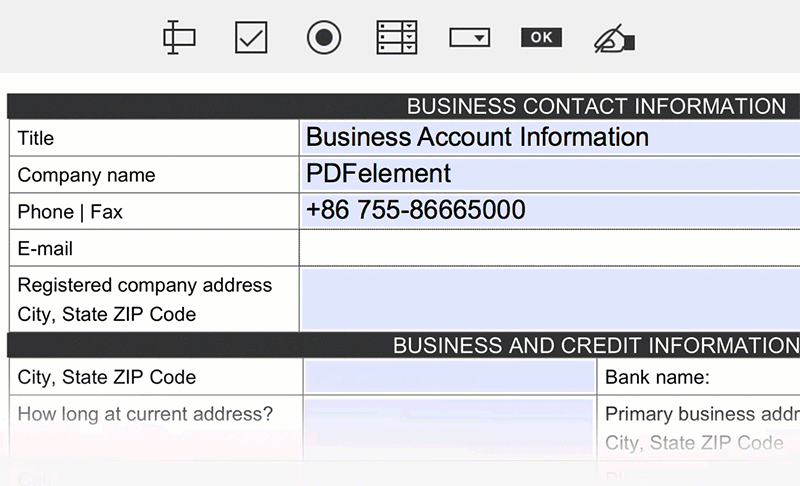 You can download the pre-prepared individual tax form or the IRS tax form from PDFelement's website and then use the program to edit the form and fill in the required details. One of the things you will notice about it is that it is very easy to use even for the beginner. With this program, you are less likely to make any kind of mistake when filling in the forms.
How to fill out tax forms? Here's a step by step guide on how to use PDFelement to fill out your tax forms.
Step 1: Open Tax Forms
Begin by downloading PDFelement to your computer. If you don't have the tax forms, you can download a template from multiple form resources.
Click on "Open" to browse for the tax forms you downloaded and open it.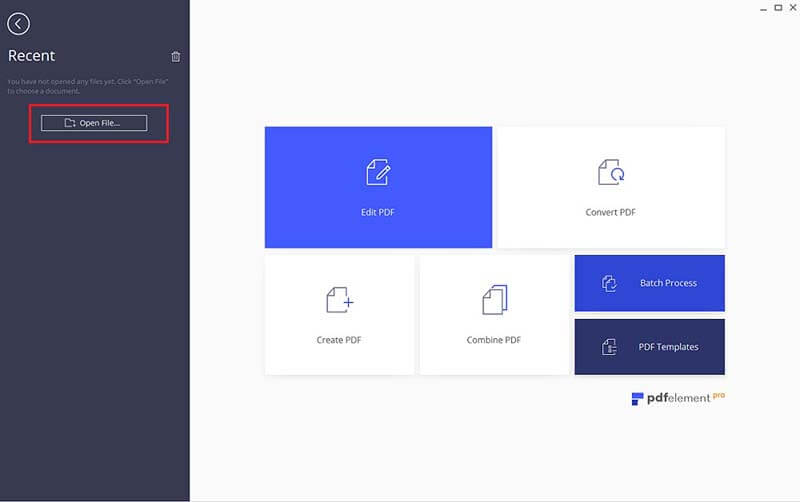 Step 2: Fill Out Tax Form
When the tax form is open in PDFelement, you will see a yellow notice saying that the document has interactive form fields. Click "Highlight". Doing this will highlight all the fillable fields within the form, making it easier for you to know where to add information.
Click on one of these highlighted fields for example, "Name" and a cursor will appear, allowing you to enter the information required. Keep doing that for all the other fields and when you're done click on "File" and the "Save" to save the changes made. You can click on "Save As" if you want to change the filename.