Every business is different and so are its business document management needs. You want to be able to get the right solution for your own business needs. It is therefore important to take the time to decide the type of electronic document management systems your business could benefit from before going shopping for one. Once you have evaluated your needs and are ready to find electronic document management system that is right for you, this article will greatly help. Below are the top 5 electronic document management systems for you to choose from.
5 Best Electronic Document Management Systems
If the bulk of your business documents are in PDF format, the best tool for you is Wondershare PDFelement. That's because this particular electronic document manager has all your PDF needs taken care of. Do you need to create PDFs in one-click? Or do you need to convert PDFs to other formats? PDFelement allows you to do that and so much more. You can easily edit PDF text and images easily and even utilize its OCR features to edit image-rich or scanned PDFs.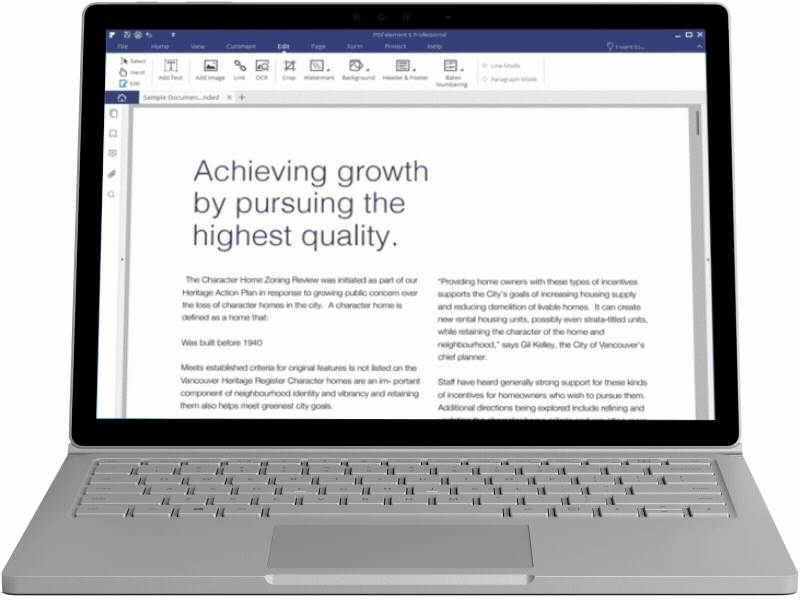 Pros:
It can be used to annotate PDFs in any way you want. You can add comments, notes and even custom stamps.
It also comes with advanced document protection features that allow you to password-protect the document or sections of it.
You can also use it to add a signature to the document
It has an iOS app that allows you to manage and edit PDFs on the go
---
If you need a simple way to manage all electronic documents M-Files is the best tool for the job. It automates most of the electronic document management systems to save time and thus increases business productivity. You also get the unique ability to track what files are currently being worked on and even track every single change made to a particular file.

Pros:
It allows you to access documents from any internet-enabled device including smartphones and tablets
It allows users to track changes made to files in real-time
Cons:
A download is required to use it and as such it lacks the convenience of a document management system that can be accessed online
---
This is a real great option when you want to easily share business documents. It allows users to build team websites that act as little intranets, making sharing of documents or even entire folders very easy. There are also a variety of free apps that you can add to your SharePoint account including apps that manage mail and contacts. There is also the ability to brand the websites and there is no restriction as to the number of apps you can add to your website.
Pros:
Allows for online document editing
You can use it to create multiple team sites and add apps to make the sharing process that much easier
Cons:
It comes with too many features that can make the initial set-up process overwhelming
---
If you are looking for an electronic document management system that is also a project manager, Ascensio System OnlyOffice may be the one for you. At first glance, it looks a little like Google Drive but it offers much more than just file sharing and online document and collaboration features. It also makes it very easy for you to manage entire projects by allowing the integration of emails and calendars and even a custom URL for your account. Despite all of these great features, it is easy to use and even easier to set up.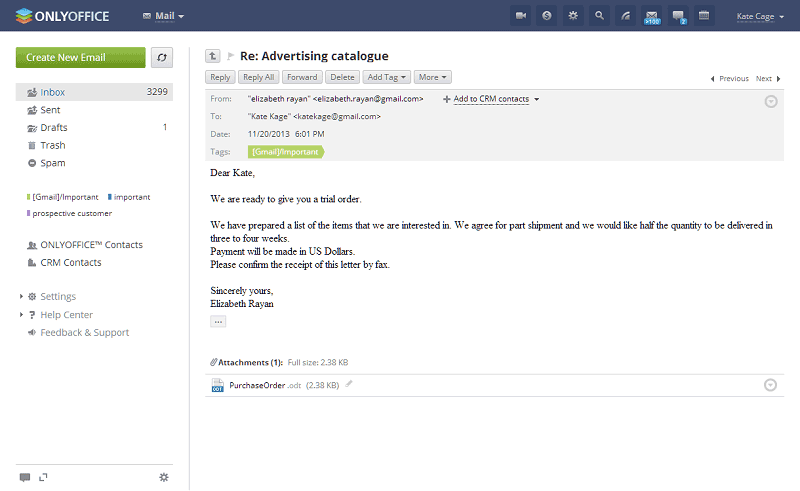 Pros:
It is compatible with many cloud services, making storage and sharing that much easier
It comes with task management features that make it a one-stop shop for all your document management storage needs
Cons:
It has a relatively small amount of cloud storage space available as compared to other services of its kind.
---
Do you need an electronic document management system that is also useful for brainstorming sessions? Evernote Business is the tool you should choose. Most people think of Evernote as a simple note taking software but it has recently expanded to include document sharing and collaboration tools that rival the best in the business. you can use it to capture brainstorming sessions in a lot of ways including embedded documents, audio, images and so much more. It has great tools for small businesses that want to be able to share thoughts even when not in the office since it does come with iOS and Android apps.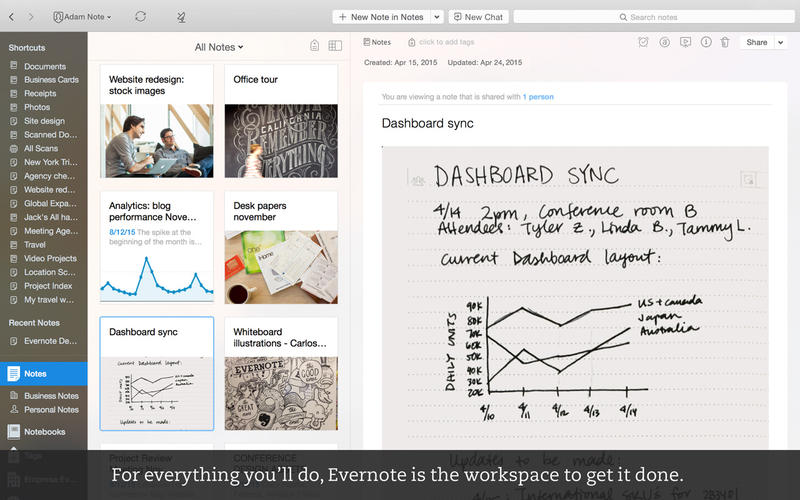 Pros:
There are no restrictions as to the number of users that can use Evernote at a time
It offers full online and mobile access thanks to the fact that it has mobile apps
Cons:
Document editing can only be done via the desktop app