Cloud document management has grown to be very popular these days among individual and business. Well, it is all thanks to the fact that the software smoothens everything in the realm of document management where users can access and organize files from the cloud storage. With a lot of cloud document management software in the market, it can be hard to choose but this article has done all the research for you and we will introduce you to 5 of the best in the market.
Top 5 Cloud Document Management Software
The FileCenter Pro is easy to use and install software that supports cloud document management by storing and tracking document in the cloud. It allows the user to tag, categorize and file the electronic data as well as prepare paper files correctly. When installing the program, the software guides you to transfer files to the library. Besides, cloud storage and backup are set at this time. It offers the ability to scan documents directly from the software thus saving time.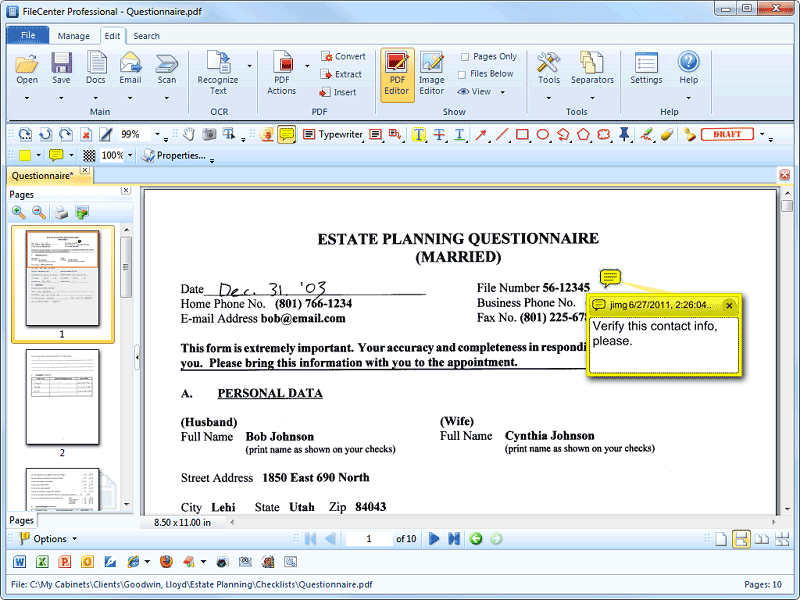 Pros:
The built in OCR capabilities helps you scan documents
Cons:
There are no workflow or version controls thus making it cumbersome to use the software
---
Adamero is a user-friendly tool that helps in storing and organizing documents quickly in Cloud storage. It allows users to organize files in one location. For instance, you can organize receipts, contracts, and different types of digital documents with the help of Adamero's Content Central. The newly added files are tagged, converted to searchable PDFs, and sent to appropriate storage centers or folders. If you need to create files from scratch, the creation templates and editor are very easy to implement
Pros:
You can easily organize files from web-supported devices.
Cons:
The software does not support PDF manipulation inside the application
Though it saves files on the cloud, it does not support automatic backups or restore your data.
---
PaperPort Pro allows the user to achieve many cloud based document management tasks from inside the program. It offers secure cloud backup, and data can be managed from the cloud storage. It gives users the ability to convert documents to PDF, and one can choose a combination of OCR and PDF conversion while storing the documents in folders. It allows you to specify security permissions to employees thus ensuring the security of your documents.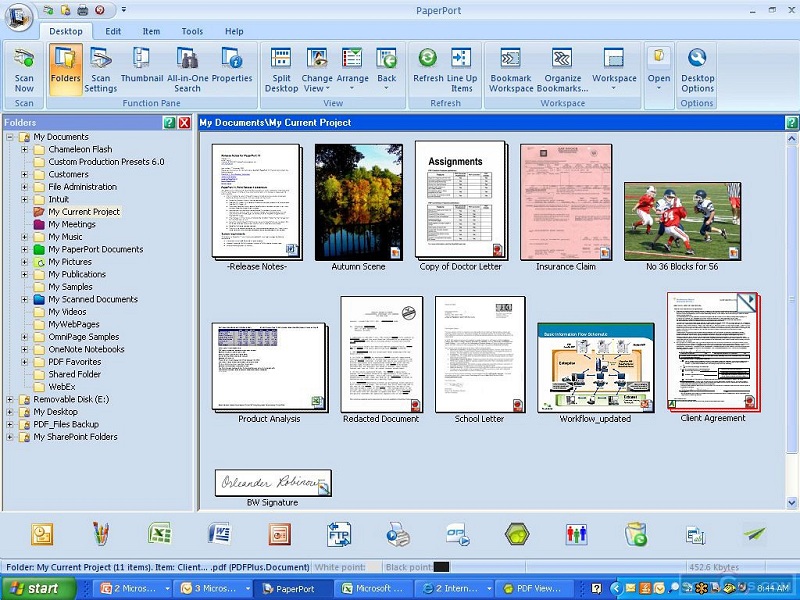 Pros:
You can use a phone camera to upload a document to the application
It provides tools to protect even the most sensitive files in your company
Cons:
It does not have CRM integration
---
Eisen Vault is cloud-based document management software that is employed by most industries to manage documents essential in daily operations. It helps store documents both in the digital and in the physical form. More features of this program include document assembly, document sharing or delivery, document conversion and document indexing. The application supports the manipulation of files inside the program where you can convert different PDF files or documents into PDF.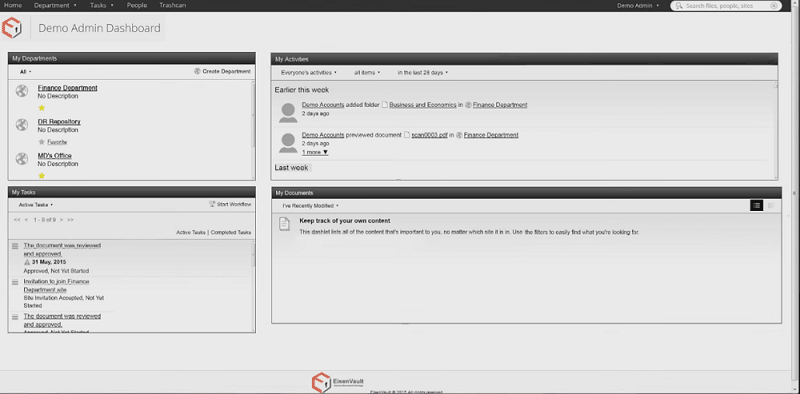 Pros:
It is both a web-based or it can be accessed via an installed apps in mobile devices
It supports mobile devices making it easier to manage your data at any place.
Cons:
It is only a web and mobile app, no version for desktop
---
Zoho Docs supports the management of data in the cloud. It also encourages the sharing of documents and photos, and it offers instant chat, which encourages discussions over a document across users. It works well with iCloud, SaaS, the web, Android, and iOS devices. It offers access controls to prevent unauthorized changes in documents and it supports document conversion, Forms management, and document indexing.
Pros:
It has all the essential features of Google Docs, and you can integrate many platforms with it.
Cons:
Even though it has the features of Google Docs, it does not work well like Google Docs thus making it unfavorable to users.
---
Shortcomings of Cloud Document Management Software
While it is advantageous to make use of online document management systems, there are some disadvantages as well. They include the following.
If you want to manipulate files locally through multiple devices, you have to install the software on all devices.
There are concerns about the security of the documents managed or stored in the cloud.
If you do not have an internet connection, you cannot access the data of the Cloud Document Management Software.
Cloud-based software is costly since the cloud storage service has particular bandwidth requirements meaning that more charges are incurred when organizations surpass the given limit-if the cloud storage is rented.
While using the software, it is easier to move documents from the cloud storage. You have to be very careful to retain a sensitive documents in the original location just in the case you cloud storage is attacked
---