What is Government Accounting
Lots of processes happen when it comes to government accounting and no matter how complex, elaborate and systematic it might be it has an effect even on small businesses. The following are various things that go with governmental accounting, including how it affects non-governmental entities as well as how accounting software comes into the equation.
The Definition of Government Accounting
Whether you are in search of government accounting jobs or just need to know governmental accounting, it helps to understand how government deals with its financial and accounting-related data and information and for what purpose.
Government accounting refers to the process followed in the interpretation, recording, analysis, summarization, classification and communication of financial information relating to the government in an extensive and aggregate manner, showing transactions and related economic processes that also include liabilities and assets disposals, usability, transfers, spending and receipts. Government accounting also involves the process of completing financial related business by the government in a clear, reliable, efficient and appropriate way, such as ensuring payments have been done, settling liabilities, collection of due amounts, selling and purchasing assets, among others, with all these processes being open to all financial controls in place.
Governmental accounting also involves keeping and availing accounting and financial records systematically, especially as evidence of transactions from the past and recent financial standing. This allows transactions in a comprehensive manner to be ascertained and checked out for easier breakdown of aggregates into required constituent portions.
Accounting in government also ensures financial statements are periodically provided, especially those with classified financial details not only for accountability and decision making but also proper management. Such accounting also ensures financial records are maintained for proper internal and budgetary controls and meet the requirements of auditing procedures. With properly maintained government accounts, assets, revenues, expenditures and liabilities belonging to the government are effectively managed.
Basic Facts about Government Accounting
With government accounting a nation's resources are closely controlled while ensuring diverse activities are put in divergent funds for orderly clarification of how resources are spread to different programs. Such accounting is widely used by virtually every governmental entity whether municipal, federal, county, specialized or state entity.
Governments have very special needs different from those of other non-governmental bodies. Accounting standards followed are developed for use across the board. For instance, GASB (Governmental Accounting Standards Board) is heavily involved in the creation and updating of such government-related accounting standards for both local and state governments. All other entities not related to the government are exposed to FASB (Financial Accounting Standards Board), a government accounting manual that creates the standards of accounting they need to follow.
Government accounting follows a fund with its own accounts used in the recording of financial liabilities and resources, including operations of different activities, separated in a way that allows it to complete specific activities towards completion of targeted purposes. While not legally different as a distinct entity, funds help government to manage funds to tightly control all its resources.
Funds in the process help in the monitoring of outflow and inflow of resources. With resources separated into different types of funds, the government ensures utilization of resources is firmly monitored to lessen overspending or utilization of funds in unauthorized sectors against the government budgetary instructions.
It's not hard to find different funds following a divergent measurement focus, which refers to the governing of transactions necessitating recording, and accounting basis indicating the time for recording transactions.
On governmental accounting and non-governmental entities such as small businesses and contractors, it's very clear that contractors to small businesses find it really hard to align their accounting methodologies with the stringent demands and needs of the government. Issues arise in the process, from never being ready for audits to understanding clearly the type of business the small company is categorized under, which helps in the determination of the taxes to be paid and the manner of paying the taxes to the government.
---
Freshbooks - Software for Government Accounting
FreshBooks has been the go-to accounting software for small businesses across the board for millions of companies. It ensures business handle their normal financial activities superfast and efficiently such as invoicing, creating reports, billing, time tracking and collaborating in projects.
While not a government accounting software per-se, FreshBooks ensure tax filing and accessing all the required financial documents for reporting to government as needed is done fast through the accountant center; ensures client reports are accessible to you all the time, including cleaner data with less complexity and fields while being highly accurate.
Since you might be required to charge specific taxes by the government such as ABN, HST to VAT on services and products provided to customers, FreshBooks offers functionalities for doing this while reporting to the government through very easy to follow steps.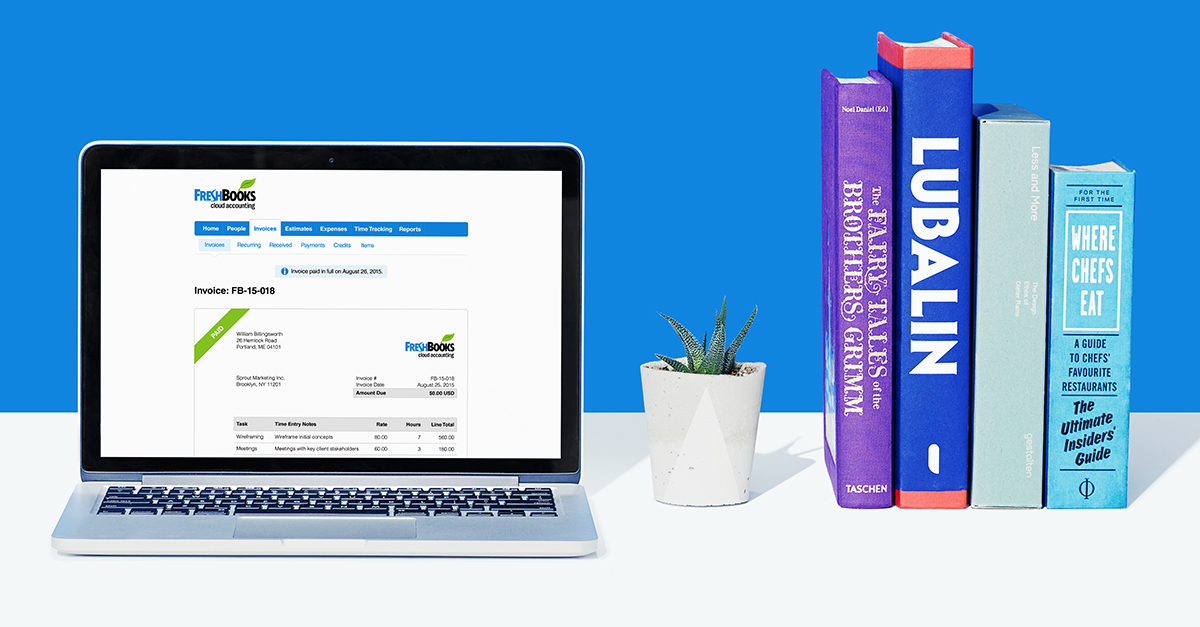 Free Download or Buy PDFelement right now!
Free Download or Buy PDFelement right now!
Buy PDFelement right now!
Buy PDFelement right now!
Up to 18% OFF: Choose the right plan for you and your team.
18% OFF
PDFelement for Individuals
Edit, print, convert, eSign, and protect PDFs on Windows PC or Mac.
12% OFF
PDFelement for Team
Give you the flexibility to provision, track and manage licensing across groups and teams.
Contact us to learn more about the custom services we can do for you.
Related Articles
All Topics