What is General Ledger Accounting
There're lots of things that go into general ledger accounting and related transactions, especially in the information age where accounting software isn't just required but heavily in use. The following are diverse features and facts related to an accounting ledger, including a look at how accounting software come in and whether it really has usable general ledger functionalities.
The Definition of General Ledger Accounting
General ledger accounting refers to recording and accounting used in storing and sorting out income statements and balance sheet transactions. General ledger accounts are diverse such as investments, cash, land, accounts receivable, equipment and inventory. It also includes general ledger liability accounting where accounts could include customer deposits, notes payable, expenses payable accrued and accounts payable. General ledgers contain income statements in their accounting, which include entries such as interest expense, sales, salaries expense, disposal assets loss, advertising expense, rent expense among others.
A number of general ledger accounts refer to control accounts and largely summary records. The information supporting any control accounting entries can be ascertained in accounting ledger book entries called subsidiary ledgers. For instance, accounts payable, land or investments can refer to control accounts each of them containing subsidiary ledgers that come with supporting information.
Essentially, a general accounting ledger includes a grouping of lots of accounts in use in the storage and sorting out of information from the financial transactions of a company, usually organized into balance sheet accounting with equity, liabilities and assets as well as income statement accounting with losses, gains, revenues and even expenses.
Main Focus of General Ledger Accounting
Ledger accounting definition clearly refers to general ledgers as the major accounting documents offering the general look of the accounting transactions of a business. Where outsourcing is heavily done by businesses, lots of detailed accounting processes are usually left to financial experts. Nonetheless, the importance of general ledgers cannot be underestimated due to their centrality as the financial document small business owners probably need to comprehend than most.
General ledger holds accounting information containing both liabilities and assets, which essentially indicate the activities of the business. General ledger accounting has five unique categories inside accounting charts made up of expenses, assets, revenue, equity of the owner and liabilities. The asset accounts are made up of mostly accounts receivable, cash, fixed assets, investment and inventories. For liability, the accounts include accrued expenses payable, notes payable and accounts payable.
The transactions of a business in general ledger accounting end up in double-entry bookkeeping record where each transaction is recorded twice. For each debit there're credits to counterbalance them with liabilities canceling assets and income offsetting losses. Critical in this method is that ensuring two columns are maintained for each account every account is analyzed to ascertain accuracy.
Information in general ledgers is vital in the production of diverse financial documents showing how a company is fairing financially and tracking any change over a period of time. General ledger information makes it possible to come up with income statements and balance sheets as well as preparing financial statements small business owners might need or even investors and shareholders.
General ledger and related activity appear on general ledger reports within a specific period range. Reports from general ledgers are referred to by businesses from a specific quarter, year or month perhaps to come up with the complete picture of the financial wellbeing of the businesses. At the same time, general ledger-derived reports help in the identification of possible errors appearing during the process of bookkeeping as well as safeguarding against theft.
---
Freshbooks - Software for Government Accounting
FreshBooks has been around for ten years and counting making accounting fast, simple and efficiently painless for small businesses. It comes with actionable insights surrounding the running of any business venture with a view to helping you grow.
FreshBooks accounting software includes a general ledger accounting function where the complete transaction records are indicated and help small business owners in the preparation of required financial statements. Together with a financial adviser or accountant, FreshBooks' general ledger function ensure all accounts are well understood by the owner of the business and the position of the business in terms of losses and gains, expenses, revenues to liabilities and current and fixed assets well grasped.
The software also ensures general ledgers are easily used together with available bank statements for the validation of financial data and helping in the fixing of any discrepancy or error if need be, right away. You can actually access the general ledger report in FreshBooks and either print or export it or both.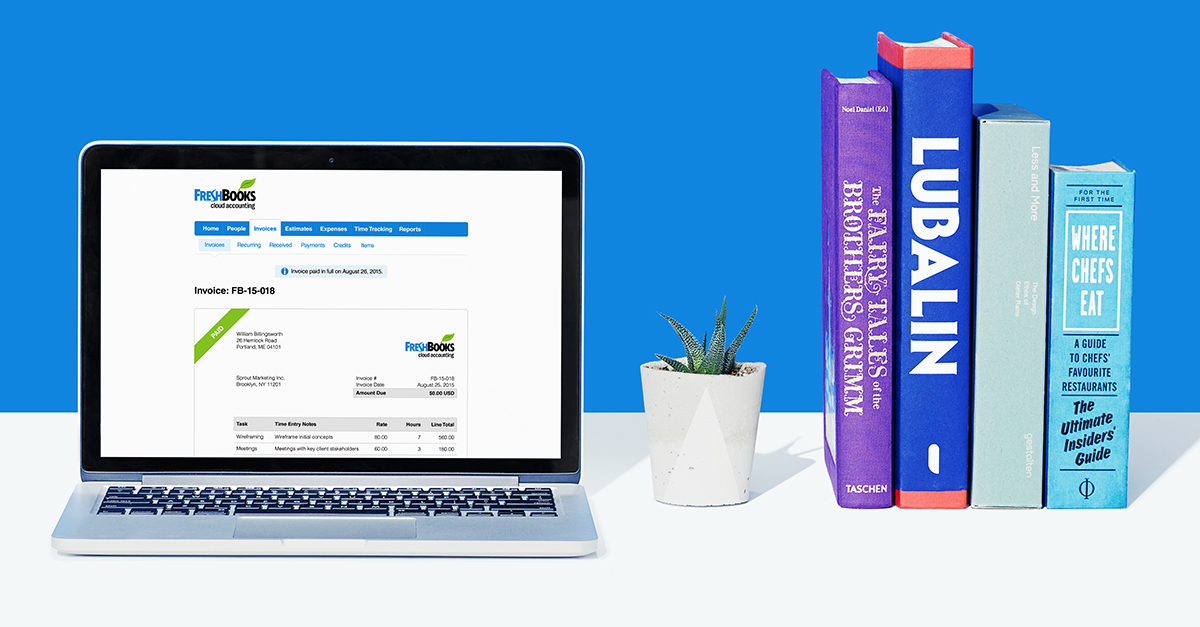 Free Download or Buy PDFelement right now!
Free Download or Buy PDFelement right now!
Buy PDFelement right now!
Buy PDFelement right now!
Up to 18% OFF: Choose the right plan for you and your team.
18% OFF
PDFelement for Individuals
Edit, print, convert, eSign, and protect PDFs on Windows PC or Mac.
12% OFF
PDFelement for Team
Give you the flexibility to provision, track and manage licensing across groups and teams.
Contact us to learn more about the custom services we can do for you.