What is Corporate Accounting
Every company must perform some accounting. This is so as to identify its financial state. Also known as bookkeeping, accounting involves the collection, analysis, classification, verification, interpretation and presentation of financial information. There are various types of bookkeeping. One of these is corporate accounting. It is especially suited for companies. Corporate accounting deals with processes such as the preparation of cash flow statements, financial records, balance sheets and more. It can be used to handle unique corporate business processes such as absorption, amalgamation and the creation of consolidated documents. Here is more about this type of accounting.
The Definition of Corporate Accounting
This is a process of accounting that is dedicated to the operations of a single company. In this type of bookkeeping, the corporate accountant only concerns themselves with the financial records of one firm. More specifically, the accountant only focuses on the firm that has employed him or her. According to the corporate accounting definition, this activity is normally performed so as to ascertain the financial and operational status of a company. Investors are especially interested in knowing the financial strength of the firm in which they have purchased some stock. Therefore, corporate accounting is performed to communicate the assets and liabilities of the firm to them.
This type of accounting is also performed so as to ensure that the financial activities of a company comply with the laws and regulations stipulated by oversight bodies. It also ensures that the business activities stay in tune with organizational policies. Corporate accountants usually perform much of their work internally. They generate reports that are used by management to make strategic decisions for the company.
The Main Activities Involved in Corporate Accounting
Corporate accounting is usually performed by a department of specialist accountants. They are directed to manage the financial condition of their firm under the supervision of a Chief Financial Officer (CFO) or an executive on the same level. According to the corporate accounting pdf, the accountants perform a number of duties to do with maintaining financial accounts and the system of financial reporting as a whole. The activities performed in corporate accounting include the following.
The Creation and Maintenance of a Company Accounting System
Corporate accountants create, install, manage and maintain the corporate accounting system of a company. In modern cases, it is a software platform that spans the entire firm. After installation, the accountants create separate accounts to handle business elements such as equity, assets, income, liabilities and expenses. Having done so, they assign each account with general-ledger codes and set the overall system to record specific transactions into the matching account automatically. In addition to that, advanced corporate accounting involves the regular creation of a variety of reports that are used internally. These reports are made using current data and information. Moreover, financial statements for the company are also produced for the purpose of verification by regulatory bodies.
Processing Payroll for Staff
The calculation of staff salaries falls into the purview of corporate accounting. In this task, the corporate accountants calculate wages for staff according to various work periods. This can be weekly, bi-weekly or monthly. The staff receives payroll checks or direct deposits into their bank accounts courtesy of corporate accounting.
Special Expense Management
A company is required to make special payments so as to stay compliant with business regulations. Corporate accounting handles this responsibility by making payments such as employee-related taxes, garnishments for wages, distributions for retirement accounts, bonuses for performance as well as payment for overtime. Corporate accounting books indicate that these payments are calculated, managed and paid out by the corporate accounting department.
Managing Accounts Payable
Corporate accounting handles the responsibility of receiving and processing invoices that come into the company. The accountants involved than proceed to make payments to contractors or suppliers according to the indicated means of compensation. Examples of these include bank transfers, checks, credit-card payments and electronic wire transfers. When handling accounts payable, corporate accountants normally focus on inventory flowing into the firm. However, they can also focus on loan payments, taxes and premise maintenance costs.
Managing Accounts Receivable
This type of bookkeeping also handles accounts receivables. This is where they regularly process payments that are coming in from clients. In addition to that, the corporate accountants also handle any cases of default. Corporations can assign large teams of accountants to handle past-due accounts. However, smaller teams can work together with specialist collections agents for the purpose of handling defaulting cases. In this task of corporate accounting, senior corporate accountants also report on the status of mature accounts and ensure that company executive are updated on the cash flow as well as collections efforts.
Corporate accounting is highly necessary for modern firms. It helps to identify the financial and operational status of a company. Corporate accountants can perform specific tasks towards this objective. Software such as FreshBooks is also very helpful in this purpose.
---
FreshBooks - Software for Corporate Accounting
Information Technology (IT) resources can be used for bookkeeping. FreshBooks is accounting software that can be used for this purpose. It can assist to perform or even automate corporate accounting activities such as tracking accounting periods, sending invoices, handling expenses, managing receipts and processing credit card payments. Furthermore, it supports the creation of corporate accounting notes.
This software is based on Cloud infrastructure. Therefore, the accounts held within can be accessed from any location in the world using an Internet-connected device. You can use this software for free over a period of 30 days. After it elapses, you can purchase it for an affordable fee. FreshBooks is a valuable investment that can help you to perform corporate accounting.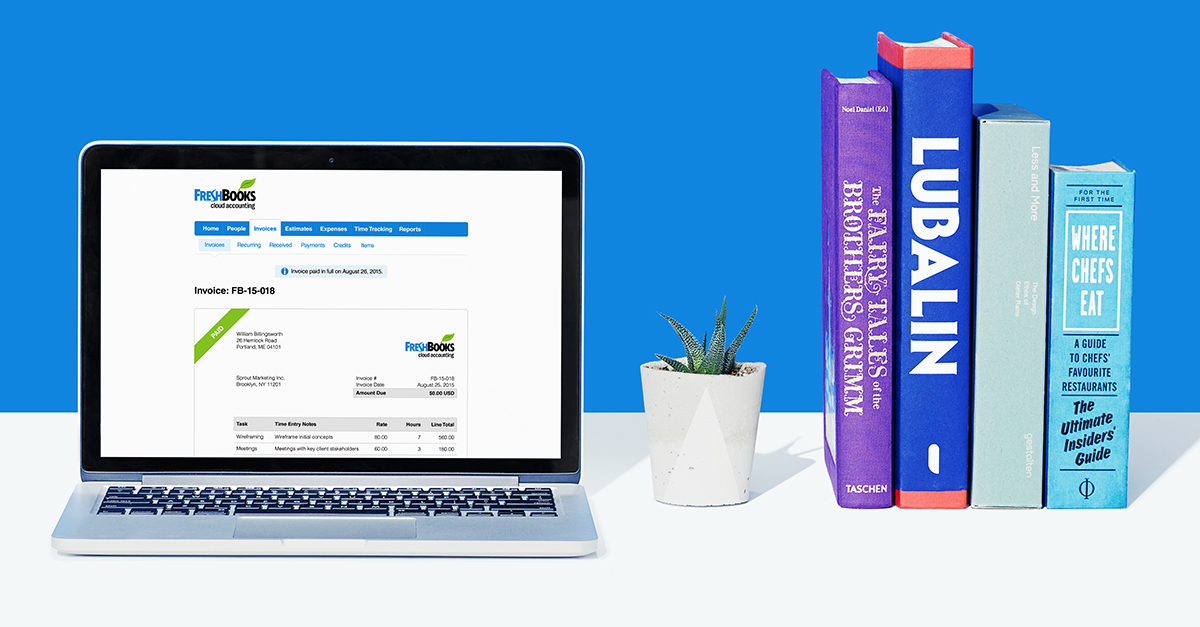 Free Download or Buy PDFelement right now!
Free Download or Buy PDFelement right now!
Buy PDFelement right now!
Buy PDFelement right now!
Up to 18% OFF: Choose the right plan for you and your team.
18% OFF
PDFelement for Individuals
Edit, print, convert, eSign, and protect PDFs on Windows PC or Mac.
12% OFF
PDFelement for Team
Give you the flexibility to provision, track and manage licensing across groups and teams.
Contact us to learn more about the custom services we can do for you.
Related Articles
All Topics