What is cash basis accounting? Cash accounting operates on a basis where transactions are recorded in the instance when they happen. For example, when a firm receives cash for products sold or services rendered, this amount is recorded as income. On the other hand, expenses are recorded in the instance when the amounts outstanding are paid and not when the bill is received. According to the cash basis accounting definition, this form of bookkeeping objectively considers the flow of money in and out of the company. This type of accounting is best suited for small organizations or companies. That is because cash basis accounting is fairly easy to perform consistently.
The Basic Features of Cash Accounting
It is Ideal for Small, Private Companies
Cash accounting is most ideal for small, private companies. This is because it is simple to perform and minimizes the firm's overhead to almost zero. Moreover, the cash accounting method makes use of a single-entry system. This is because a single transaction results in a single entry in the accounting records. As such, it is easy to determine the number and value of the transactions that have been made in a particular accounting period. Thanks to this characteristic, cash accounting can assist private companies to identify and plot their performance over time
Cash Accounting Recognizes Only Two Types of Transactions
In this type of accounting, only two types of transactions are recognized. These are the cash inflows and outflows. Cash inflows are recorded when the firm receives money for products sold or services rendered. On the other hand, cash outflows are recorded when the firm pays out money for expenses. It is important to note that cash outflows are recognized only when the firm makes a cash payment and not when the bill for expenses arrives.
It is Basic and Straightforward
Maintaining the accounting records of a firm using the cash accounting method is basic and easy to perform. Therefore, it does not require professional or skilled labor. One does not have to be an accountant so as to perform petty cash accounting. As long as you can arrange figures in a spreadsheet and understand how to record cash inflows and outflows, you can implement this form of accounting in your small, private enterprise.
Only Cash Transactions are Recorded
In cash accounting, only the transactions that involve cash are recorded in the books. This form of bookkeeping only recognizes the transactions that involve the physical transfer of coins or banknotes. However, the cash method of accounting also recognizes the transactions involving stores of value which can quickly be transformed into cash. Examples of these are checks, bank debit cards, credit cards and wire transfers by the bank.
Less Regulatory Control
Companies that perform cash basis of accounting do not have extensive regulatory control. In most cases, they are private companies that have a partnership or sole proprietorship structure. Due to their status, these companies do not need to publish any balance sheet, income statement or any other financial documents that are normally required from publicly traded firms.
Versatile Nature of the Cash Accounting System
The cash accounting system has multiple uses. It can be used as proof that a firm satisfies its legal obligations of financial reporting. It can also be used to assist with income tax filing for the company. Moreover, it can be used to indicate that a firm responsibly managed the sales tax owed to the government for business conducted so as to avoid accounting fraud cases.
This form of accounting can be implemented to forecast the needs and revenues that will affect the firm's budget in future. In addition to that, cash accounting can provide a firm with some visibility and overall control of cash flow in real-time. By following the data indicated in this form of delivery, a business owner can stave off overdrawing the firm's checking account or spending more money than is indicated in the budget.
Cash accounting is one of the most commonly performed types of financial recording. This is because it is easy to perform. Moreover, it does not require any special skills. You can apply this type of accounting in your firm. Furthermore, you can implement software assistance from FreshBooks to make the financial reporting process easier.
---
FreshBooks - Accounting Software That is Compatible with Cash Accounting
Thanks to advances in Information Technology (IT), accountants can make use of software to streamline their responsibilities as well as perform them quicker. FreshBooks is a software tool which you can use to perform cash accounting. It is capable of performing tasks such as tracking your business expenses, recording income, recognizing accounting periods, generating invoices as well as recording payments made through credit cards. It is a cloud-based software tool. Therefore, you can access your financial information from any location in the world. You can use it for 30 days at no cost. After that, you can purchase the software at a very affordable price. By using FreshBooks, you can make cash accounting as easy as possible.
Try Freshbooks for Free >>>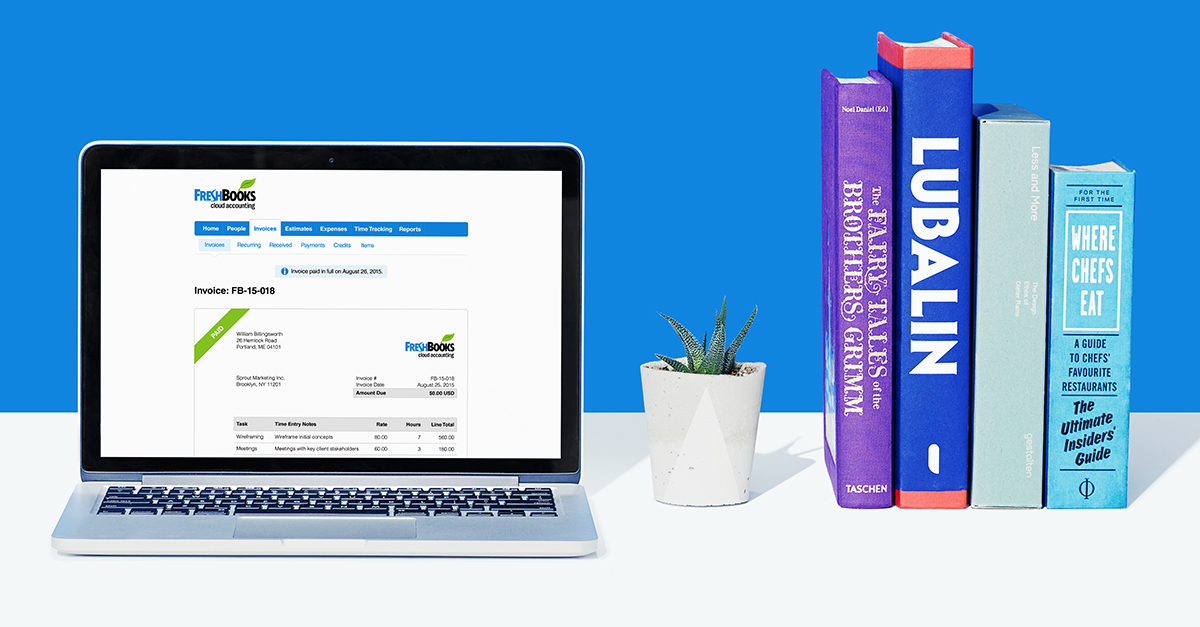 Free Download or Buy PDFelement right now!
Free Download or Buy PDFelement right now!
Buy PDFelement right now!
Buy PDFelement right now!
Up to 18% OFF: Choose the right plan for you and your team.
18% OFF
PDFelement for Individuals
Edit, print, convert, eSign, and protect PDFs on Windows PC or Mac.
12% OFF
PDFelement for Team
Give you the flexibility to provision, track and manage licensing across groups and teams.
Contact us to learn more about the custom services we can do for you.
Related Articles
All Topics