What is the Difference Between Accounting and Auditing
According to modern performance standards, every company must perform two main financial activities. These are accounting and auditing. Accounting is a systematic method through which financial information is identified, measured, classified, verified, interpreted and communicated to stakeholders. On the other hand, auditing is a process through which the financial records of an individual or an organization are examined to see if they are accurate. The records are also analyzed so as to determine if they follow the required standards, rules or law Accounting can be performed by internal professionals. However, auditing must be performed by an external body of experts. As a matter of fact, financial law around the world indicates that public companies must have their financial statements audited by external firms. Despite this, there are some internal auditors who can work within a company to ensure basic compliance and boost internal processes. Here is more about these concepts of modern finance and their differences.
Definition of Accounting and Auditing
What is Accounting
Accounting is an activity where the details of financial transactions are identified, measured, recorded, classified, verified, organized, interpreted and presented to stakeholders in a systematic way. It is a numerical way of assessing the financial and operational health of a company. By analyzing elements such as the assets, liabilities and owners' equity in a business, accounting can reveal the profit or loss that has been experienced over a specific period of time Accounting is normally performed by an internal department of accountants.
What is Auditing in Accounting
Auditing is a process through which the financial records of a business or an individual are examined closely so as to ascertain if they are accurate. The records are also analyzed so as to determine if they align to the accepted rules and regulations that provide oversight in the subject's business industry. Auditing is normally performed by a body of external auditors.
Accounting and auditing often go hand in hand. These processes are both crucial in the operation of a business. Accounting deals with the recording of business transactions and production of reports for informed decision-making. On the other hand, auditing refers to the examination of financial reports to ascertain truth and compliance. These processes can be enhanced using software solutions such as FreshBooks.
Differences between Accounting and Auditing
Accounting Relies on Order While Auditing Relies on Analysis
In accounting, the financial records of an organization are reported according to a particular order. This order is also known as the standards of performance. They are governed by the Generally Accepted Accounting Principles (GAAPs). As such, activities such as generating and keeping financial records follow a set of accepted steps and procedures.
When assessing accounting vs. auditing, auditing is analytical in nature. It is a fluid activity which adapts to the nature of the organization or individual being audited. It involves an independent analysis of financial information so as to reveal whether business transactions are legitimate and financial records are true. Auditing is also governed by the Standards on Auditing.
Main Objectives
The main objective of accounting is to identify the financial and operational condition of a business. Through the generation of financial reports, stakeholders can discover the profitability, financial status and overall performance of a company. On the other hand, the main objective of auditing is to assess if specific financial statements are correct. Auditors are dedicated to analyzing business transactions over a specific accounting period so as to ascertain that they are authentic and compliant.
Different Timelines are Followed
Accounting is a continuous activity which occurs throughout the life of a business. Also known as bookkeeping, this financial task begins at the start of the accounting period and continues until it ends. On the other hand, auditing is not a continuous activity. It begins when a need for the analysis of business transactions emerges. It can be prompted by industry regulations or the emergence of an investigation into an individual or an organization. According to business ideology, the end of accounting is the beginning of auditing.
How Deep the Detail Goes
In accounting, there is maximized attention to detail. The accountants involved scour financial reports in depth so as to capture all the business transactions that occurred during a specific accounting period. Some examples of the business documents that are analyzed in accounting include invoices, receipts, purchase orders, cheques, deposit slips and cash transfer reports. On the other hand, auditing is not a detailed activity. The auditors make use of samples of financial information. By using them, they can arrive at a professional opinion of the organization or individual in question.
---
FreshBooks - Software for Accounting and Auditing
It is important for a company to consistently produce accurate financial reports. FreshBooks can assist you to create financial documents and make analyses using computerized mechanisms. The software is capable of tracking accounting periods, sending out invoices, managing receipts, recording and handling expenses as well as incorporating credit card payments.
This software solution is based in the Cloud. Therefore, you can access any account that you wish via an Internet-capable device from any location worldwide. The software can be operated and implemented at no cost through a 30 day trial period. However, once this period has elapsed, you have to purchase it at an affordable price which begins at $15. FreshBooks is a great tool to ensure the accuracy, relevance and availability of your business transaction records.
Try Freshbooks for Free >>>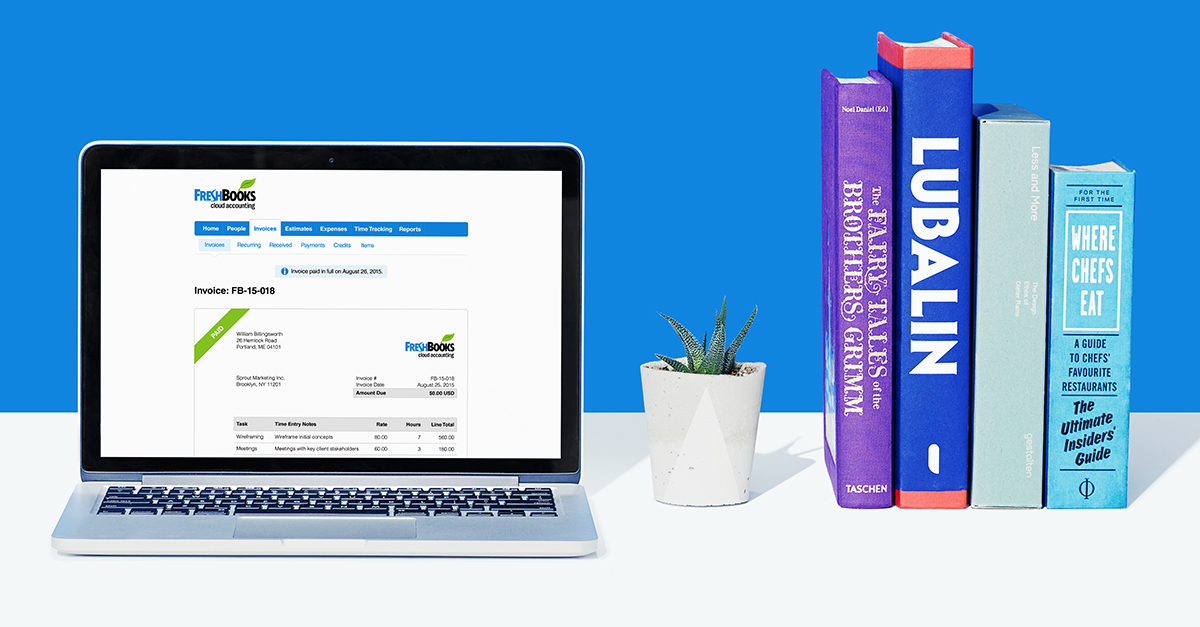 Free Download or Buy PDFelement right now!
Free Download or Buy PDFelement right now!
Buy PDFelement right now!
Buy PDFelement right now!
Up to 18% OFF: Choose the right plan for you and your team.
18% OFF
PDFelement for Individuals
Edit, print, convert, eSign, and protect PDFs on Windows PC or Mac.
12% OFF
PDFelement for Team
Give you the flexibility to provision, track and manage licensing across groups and teams.
Contact us to learn more about the custom services we can do for you.
Related Articles
All Topics