Accounting has always been a vital part of the business from the beginning. However, modern times have seen vast changes in the way business is conducted up to the way records are kept. QuickBooks is an accounting software that provides you with the necessary tools vital to business management. These tools help you manage aspects of your business such as your clients, customers, vendors, finances and inventory. Also, QuickBooks does a lot more than that, and this article will show you how to use quickbooks 2017 and 2018.
How to Use QuickBooks in Your Small Business
Below are some of the ways for how to use Quickbooks online, and you can manage your business better by taking advantage of learning how to use Quickbooks Pro 2017 and 2018.
To manage your sales and income: QuickBooks allows you to manage your sales and income using invoices. The invoices you create give you the ability to track your sales. QuickBooks also provides you with Account Receivable Aging Report; and it contains details of all your invoices, both past due and current. With this report, you are always on top of what your customers owe you.
To Keep track of all your bills and expenses: QuickBooks allows you to connect your bank account and credit card to your QuickBooks account. Also, when you do that, it automatically helps you track your bills and expenses. Also, it helps you pay bills that are due; and all these processes only take a few minutes to set up.
To gain invaluable insights: effectively managing your cash inflow and outflow, and unrestricted access to many reports gives you key reporting insights into your business. All these reports are built into QuickBooks and are updated as your input and save transactions. Below are the top 3 reports QuickBooks provides you with that are essential to check the overall health status of your business.

Profit and loss report: this gives you a summer of how profitable your business is and the loss for a particular period.
Balance sheet report: this shows you the equity, liabilities and assets of your business at a specific point in time.
Statement of cash flow: this shows you all the activities that affect the smooth running of your business.

To run payroll: QuickBooks came equipped with a payroll function that helps you to automatically run and calculate your business payroll as much as needed. An added advantage of using this feature on QuickBooks is that it is integrated with your account. This ensures that your financial statement is always up-to-date, and you can set up the entire feature in minimal time.
To track inventory: QuickBooks automatically help you keep track of your inventory and update it whenever you input and save transactions. This feature ensures that you track the inventory sell, unit cost and on-hand amounts.
---
Best Alternatives to QuickBooks: FreshBooks
FreshBooks is one of the best alternatives to get the services provided by QuickBooks at an affordable price. As QuickBooks dominates the market of accounting software, its prices for the services offered are high. FreshBooks also come equipped with top of the notch features and specially created with small business in mind. It allows you to carry out all your accounting transactions from the same platform. It is straightforward to use and has one of the best cloud storage system.
Try Freshbooks for Free >>>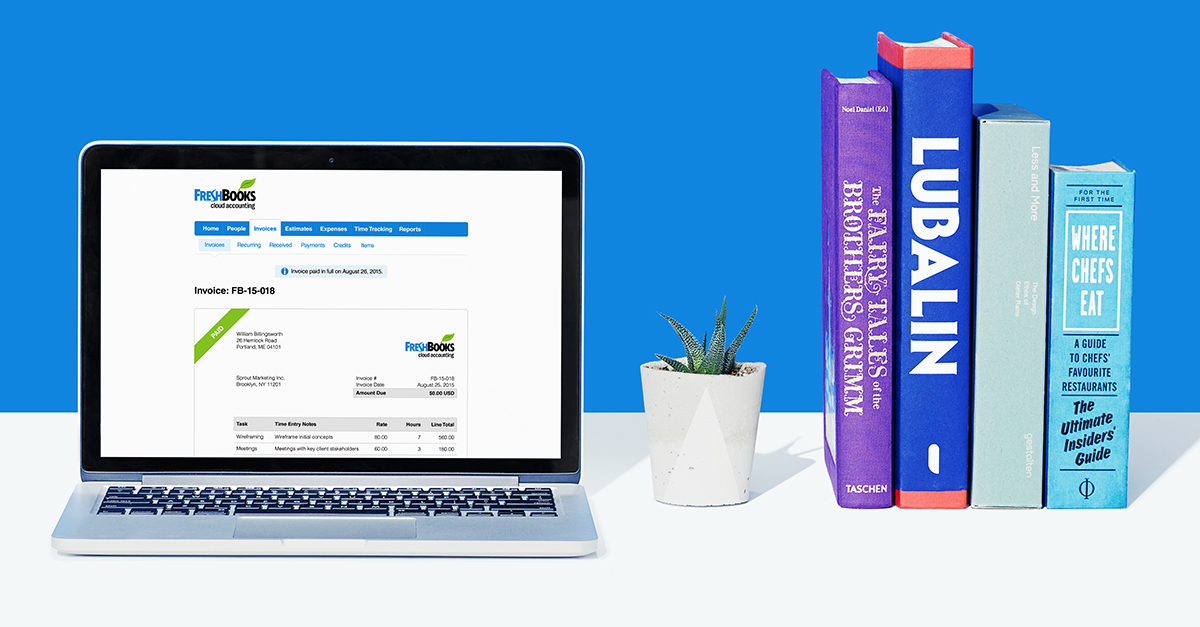 Free Download or Buy PDFelement right now!
Free Download or Buy PDFelement right now!
Buy PDFelement right now!
Buy PDFelement right now!
Related Articles
All Topics