How to Use QuickBooks Receipts
If your business deals with cash sales and any payments generally, then receipts are significant. Receipts serve as a record and are vital to customer relations. QuickBooks allows you to create sales receipts whenever your customers pay you for your goods and services. Below are the steps and instructions on how to enter receipts in QuickBooks.
How to Scan Receipts into QuickBooks
Go to your QuickBooks and click on the customers' option and select enter sales receipt.
Then choose the customer for whom you want to create the sales receipts for in the "customer: Job" drop-down menu. Then select a suitable option from the "class" lists if you want to classify your receipts.
From the drop-down options of the "payment method" list choose the preferred option, and then input the check number in the designated field.
From the item column, choose the item purchased by the customer and fill in all required information in the rest fields.
Choose a message from the "customer message" box and select print preview. Then proceed to click the print tab to print it.
Then click on save and close.
---
How to Create Sales Receipts in QuickBooks
Below is the easy step to make sale receipts with Quickbooks receipt scanner. You can even create total gross receipts Quickbooks.
Select the plus sign and from the menu under customers select receipts.
Input the name of the customer and save if it is a new customer. You can even label the receipts such as Internet sales.
Then input the product and services you rendered and all other required information. If the product is a new one, click on add after typing in the name.
Then proceed to select an income account (note: it is the bookkeeping account, not the bank account) and click on save.
Input the payment method and provide all the necessary information.
Under the deposit to, select the bank account you want to send the money to.
Print a preview and then print it once you have crossed checked then save and close.
After all that, then you can proceed to record your deposit.
---
Best Alternatives to QuickBooks: FreshBooks
Accounting software is part of your company's strategy to unlock its full potential as well as improve every other business area. Accounting software helps you optimize cash flow, monitor your expenses and keep track of critical financial data. This, in turn, ensures your company grows, develop and stay healthy.
QuickBooks is the most popular accounting solution software there is, in fact, it the first choice for most people. However, is the only choice available? Or better still, is the only best?
FreshBooks developed in 2004 is an award-winning accounting tool and one of the best software available in the market. FreshBooks is the best alternative to QuickBooks and for a good reason too.
Try Freshbooks for Free >>>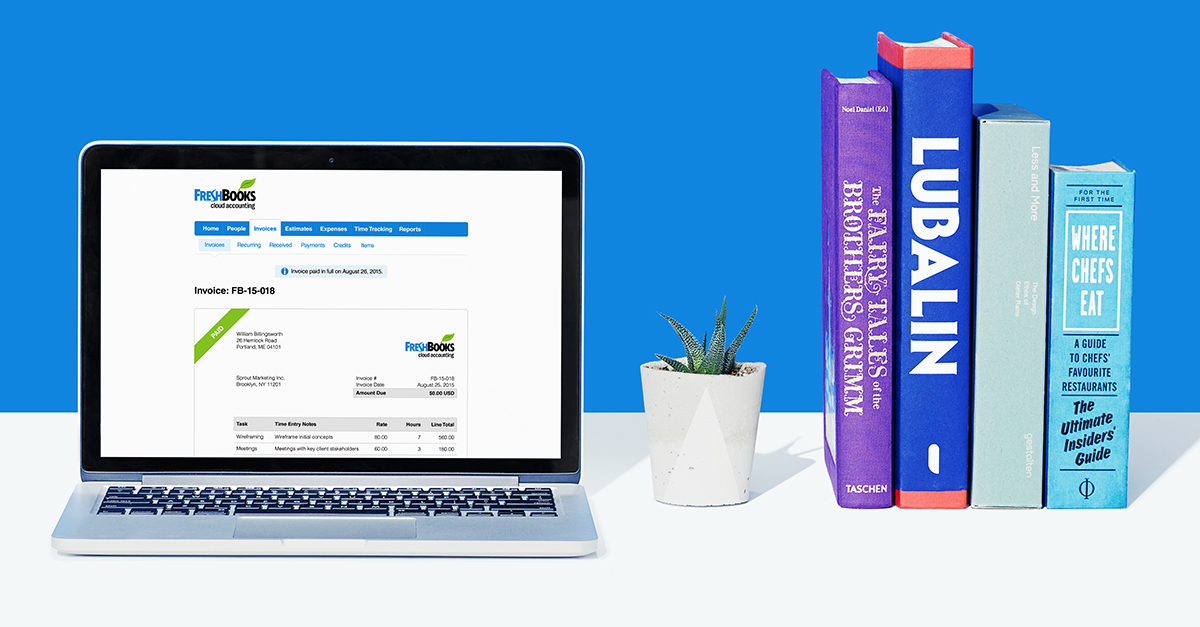 ---
Why Choose FreshBooks as an Alternative to QuickBooks
You get the services at a lower price.
It has an efficient and smooth function design.
More mobile apps.
Easy to navigate and interact with.
It generates reports at an amazingly fast pace.
This and many more reasons are why choosing FreshBooks is not only a great decision but the best for your business.
Free Download or Buy PDFelement right now!
Free Download or Buy PDFelement right now!
Buy PDFelement right now!
Buy PDFelement right now!
Related Articles
All Topics